Mirchaiya Falls to get facelift
STATE DIGEST: Management of tourist spot to change hands; 7 tonnes of smuggled coal seized; rehabilitation review; demand for livelihood opportunity for migrant labourers; and girl commits suicide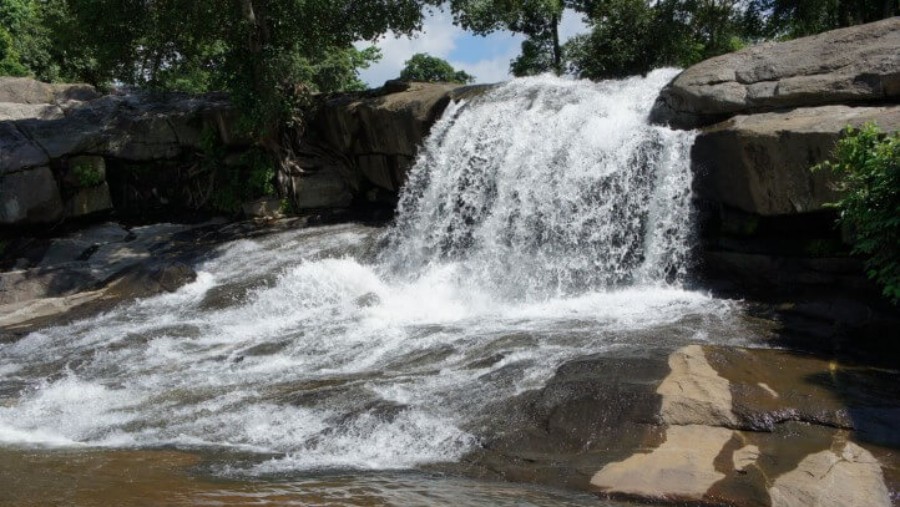 Mirchaiya Falls
Telegraph picture
---
Published 11.09.20, 11:55 PM
|
---
Tourist favourite Mirchaiya Falls under Garu East range of Palamau Tiger Reserve will get a facelift. 
Deputy director, South division of the tiger reserve, Mukesh Kumar said the project will be completed with central government funds. 
Kumar said that under the Swadesh Darshan programme, the Government of India had allotted Rs 50 lakh for a makeover of the falls. Gazebos and prefabricated toilets will be built for the tourists and the management of the spot will be given to the eco-development committee, he said.  
The two wooden bridges at the falls will also get a facelift. 
Kumar said the number of tourists has fallen drastically due to the pandemic. 
Mirchaiya Falls, which is rain-fed, is a favorite among tourists from Bengal. 
7 tonnes of smuggled coal seized
A joint team of Nirsa police, Central Industrial Security Force (CISF) and Eastern Coalfields Ltd security personnel on Friday conducted a raid at Kusum Kanali area of Nirsa and seized 7 tonnes of smuggled coal stacked in gunny sacks. The officer in charge of the CISF at Baijna Camp, Vikrant Kumar, said the raid was conducted after a tip-off. The coal has been deposited in the Chapapur colliery of Eastern Coalfields.
Rehabilitation review meeting
Dhanbad deputy commissioner Uma Shankar Singh on Friday conducted a review of the ongoing rehabilitation of people from areas affected by underground fires to safer places in the district under the Jharia master plan.
At the meeting, which was attended by Jharia Rehabilitation and Development Authority adviser Sunil Dalela and BCCL director (technical) Rakesh Kumar, the ways of accelerating the rehabilitation work by carrying out distribution of compensation among the legal title holders and allotment of homes at safer places to non-legal title holders of affected areas were discussed.
Only around 4,000 families of the total 1.04 lakh families living in the 595 affected areas have so far been rehabilitated.
Migrant worker demand
Activists of the trade union Bhartiya Mazdoor Sangh on Friday demonstrated at Randhir Verma Chowk in Dhanbad near the district headquarters and charged both the state and central governments of failing to address the problem of migrant labourers. The protesters said that though tall promises were made and several schemes announced to provide employment to migrant labourers under MNREGS, the ground reality seems different as the migrant labourers are again compelled to leave for their former workplaces due to a lack of employment opportunities at home.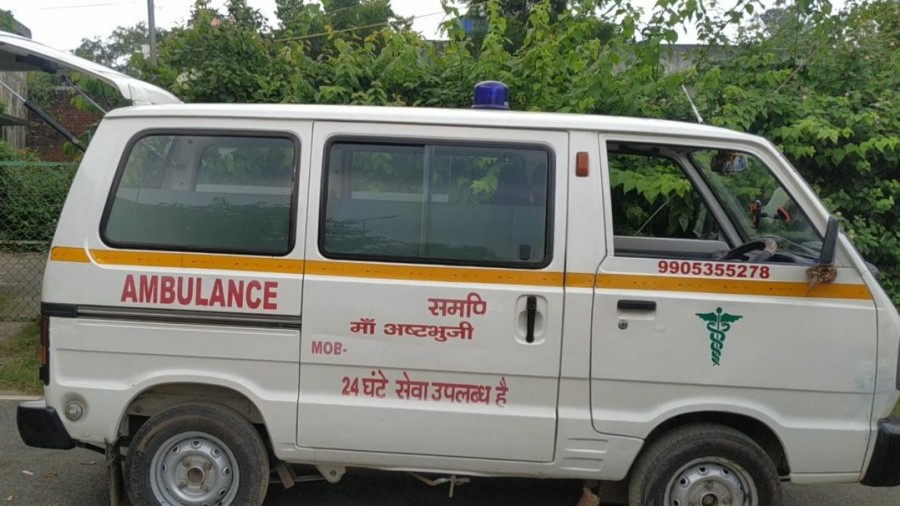 Girl commits suicide in Hazaribagh
A 16-year-old girl, Reena Soren, who had cleared her matriculation exam last year, allegedly committed suicide at her rented flat in the posh Jullu Park area of Hazaribagh town. She committed suicide by hanging herself from a ceiling fan. 
Her uncle, Suresh Soren, said Reena showed no signs of depression. He said she had been living at the flat for the past four years. When her parents went to meet a relative, she killed herself, he added. The dead body was handed over to her relatives after a post-mortem at Hazaribagh medical college and hospital.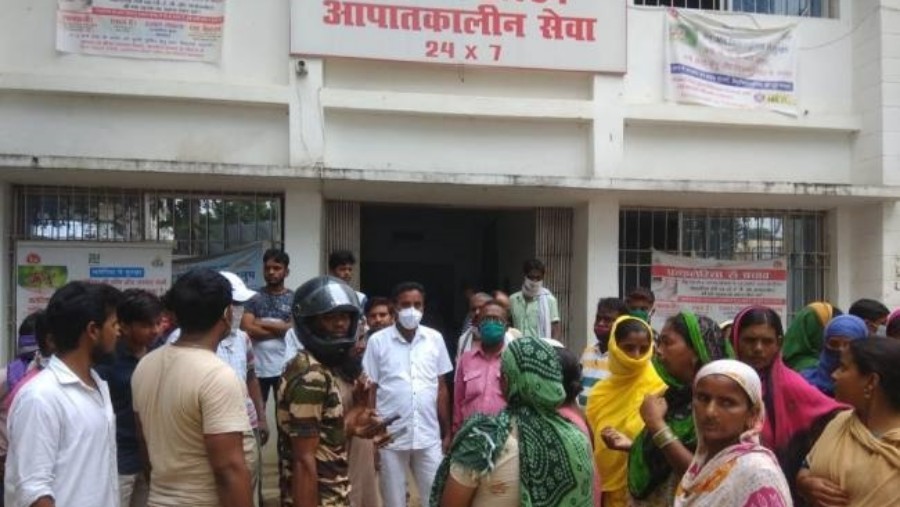 Man killed in road accident
Mustkim Ansari, 38, died and two of his young daughters were hurt on Thursday when a speeding truck hit their motorcycle on GT Road in Barhi, 47km from the Hazaribagh district headquarters. 
Police said Ansari was on his way to the block office with his daughters Tamana Khatoon, 15, and Salma Khatoon, 10. A truck coming from the opposite direction hit the bike, injuring the trio near Barhi subdivisional hospital.  
Local residents called Barhi police who took them to the hospital. Ansari's condition deteriorated, however, prompting doctors to refer him to Hazaribagh medical college and hospital (HMCH), but he died on the way. Later, his dead body was handed over to relatives after a post-mortem at HMCH. The police have arrested the driver and seized his truck. An FIR has been lodged against him.
One arrested with pistol
Kumardubi police early on Friday arrested Tipu Yadav, a resident of Bardangal, during patrolling for illegal possession of a pistol. The police arrested three others, Jay Tiwari of Bardangal, Abhishek Singh of Panchmohli village and Rahul Singh of Dumarkunda village, and questioned them in connection with a robbery last week.
Dhanbad traffic drive
To ensure the smooth flow of traffic on Dhanbad's roads, a team of policemen led by DSP (traffic) Rajesh Kumar on Friday conducted a drive at Randhir Verma Chowk and City Centre chowk against encroachment and unauthorised parking on roads. Kumar said: "Many roads in the district witness regular traffic jams due to encroachment and haphazard parking of vehicles. This also affects the movement of vehicles, including ambulances carrying Covid-19 patients." 
Kumar added that the traffic police will be conducting intensive awareness programmes.