Met sounds fog alert for 48 hours
Mercury plummets three to four notches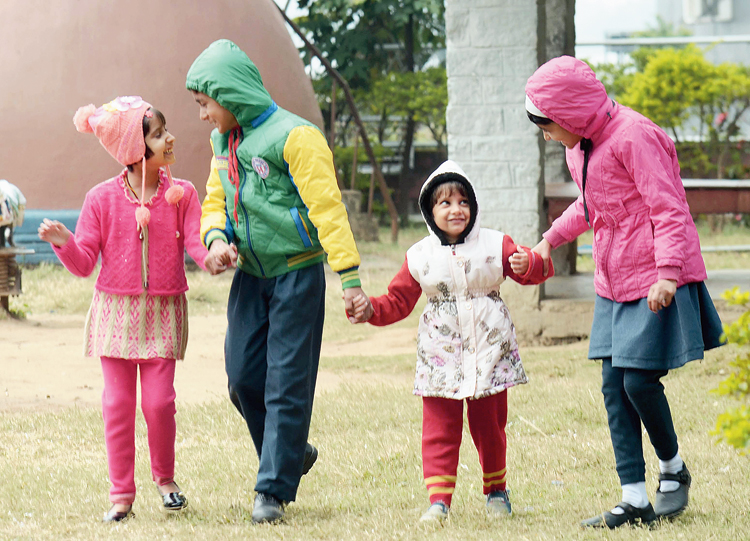 ---
|
Ranchi
|
Published 17.12.19, 06:44 PM
---
Fog is back across the state with woes for early morning commuters.
The Ranchi centre of the India Meteorological Department (IMD) on Tuesday issued an alert about dense fog, specially in southern and central parts of Jharkhand, for the next two days.
The fog is expected to reduce the surface visibility in Jamshedpur and other parts of Kolhan and Khunti to less than 1km.The IMD observatory at the Sonari aerodrome in Jamshedpur on Tuesday recorded visibility of around 1.2km soon after sunrise around 6.30am. The visibility improved only after 7.30am.
"In some places there was fog and in others mist was witnessed in early morning, affecting visibility," said S. D. Kotal, director of Ranchi Meteorological Centre. "Shallow fog was also witnessed in several areas of Kolhan early in the morning resulting in poor visibility today (Tuesday).
"Such early morning fog would continue for the next two days," he added. A Met official in Ranchi explained that the fog was due to the impact of high humidity and low temperature.
"This is the transitional phase of weather and fog would occur frequently, specially in those places which are located at an altitude," he said.
Dry weather prevailed in most parts of the state on Tuesday, including Jamshedpur. Cloudy conditions prevailed in several places with day readings recorded three to four notches below normal in Ranchi, Jamshedpur, Daltonganj and several other districts.
According to weathermen, the western disturbance and an associated cyclonic circulation over the Bay of Bengal have shifted to sub-Himalayan Bengal on Tuesday. Hence, no significant synoptic situation prevailed over Jharkhand. Weathermen have said that the minimum temperature will be around 11°C in Ranchi and around 13°C in Jamshedpur and other parts of Kolhan in the next 24 hours.
The minimum readings on Tuesday hovered around 14.6°C in Ranchi and 17°C in the steel city. Daltonganj, the Palamau district headquarters, recorded a minimum of 16°C on Tuesday.
Priyanka Kumar, a BCA student of Ranchi College and a resident of Chutia locality, said: "I preferred staying at home instead of attending my classes. I used warm water to wash utensils and bathe."
Shiv Shankar Singh, a resident of Jamshedpur, who regularly goes for morning walks, said: "I had to put warm clothes in layers while going for a morning walk at the Jubilee Park today (Tuesday)."