Members of Assam gang held for fraud
STATE DIGEST: Gang members dupe people pretending to be fish sellers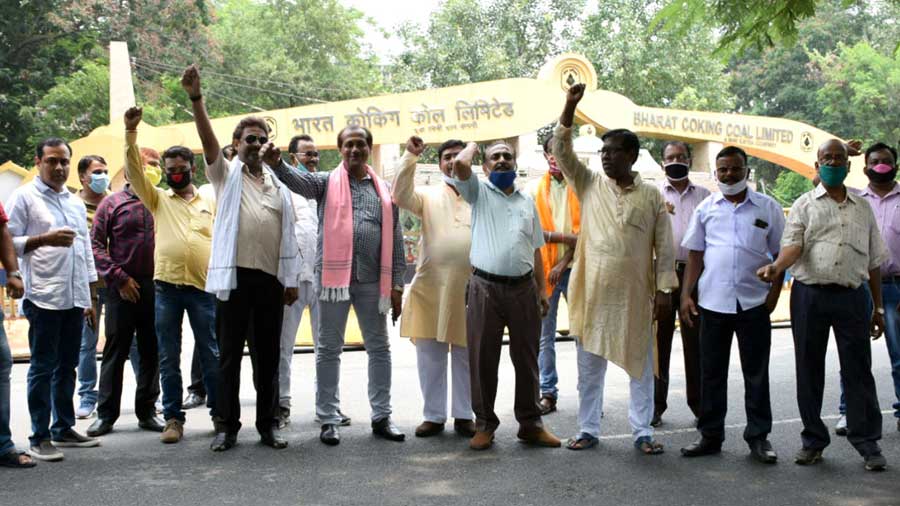 ---
|
Dhanbad
|
Published 04.07.20, 12:02 AM
---
Members of Assam gang held for fraud
Police on Friday arrested members of an Assamese gang that wandered about town on bicycles as fish sellers.
The gang members first earn the residents' trust by selling fishes. Later, they turn up with a polished gold metal, claiming that they had found it in a pond while fishing and wanted to sell it at a throwaway price.
The city deputy superintendent of police, Gyan Ranjan, said the accused were identified as Abdul Hamid, Hanif Ali, Saijuddin Por Manik and Saijul Por Manik, residents of Dhubri district of Assam.
Saijuddin and Saijul are brothers. The gang members are all aged between 30 and 35 years and had arrived in the town before lockdown.
The police recovered Rs 2.36 lakh, six pieces of fake gold and four cell phones from their possession.
The deputy superintendent of police said, "The police came to know about this gang when they duped a resident, Manoj Kumar of Sector-2, out of Rs 2.5 lakh, selling 300 grams of metal to him on June 29."
Acting on Kumar's complaint, a police team raided their hideout in Mukdumpur under Balidih police station.
The DSP said the accused have confessed to their crime.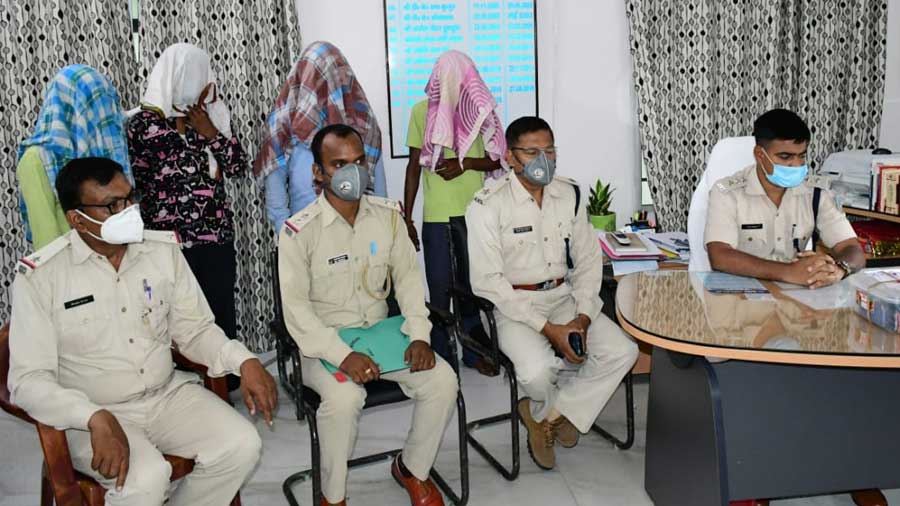 Panchayat sevak caught redhanded with bribe
A team of anti-corruption bureau on Friday arrested a panchayat sevak, Vijay Sharma, in Koderma district on Friday, red handed for taking a bribe of Rs 12,000 to clear a MGNREGS bill.
Sharma was arrested from Dasaro panchayat of Markachcho block at noon. Anti-corruption bureau officials team brought Sharma to Hazaribagh . They arrested him on the basis of a complaint filed by Gobind Yadav, who is the deputy headman of the village.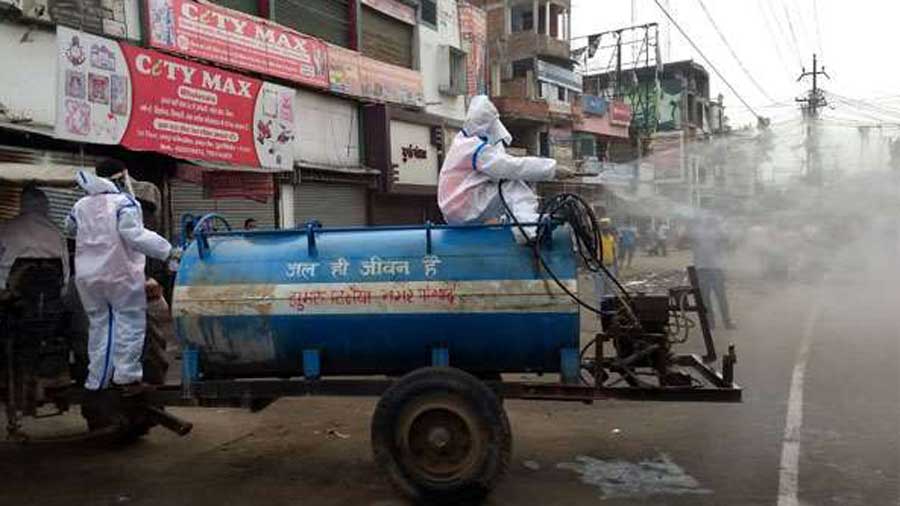 Koderma areas sanitised
The heart of the town, Jhanda Chowk in Koderma town and its surrounding
areas, was sanitised on Friday after a Union Bank employee was found to be coronavirus positive on Thursday evening after returning from Bokaro. He went to Koderma sadar hospital as he was not feeling well, for a Covid-19 test.
In Hazaribagh, 33 patients, including a seven-year-old boy, were discharged. Doctors said earlier, two women who had given birth, were found positive and kept in isolation wards with their infants. The women recovered and their babies weren't infected either.
With this, the number of recoveries in Hazaribagh rose to 168, with only 26 active cases, with two undergoing treatment in Ranchi.
The superintendent of Hazaribagh Medical College and Hospital, Sanjay Sinha, on Friday said it was the highest number to get discharged from the hospital on any single day.
He said the high recovery rate was due to the hard work of doctors, nurses and paramedical staff.