Man on parole kills wife, jumps into well in Palamau
Vidrohi Singh was under trial on charges of accepting a bribe of Rs 5,000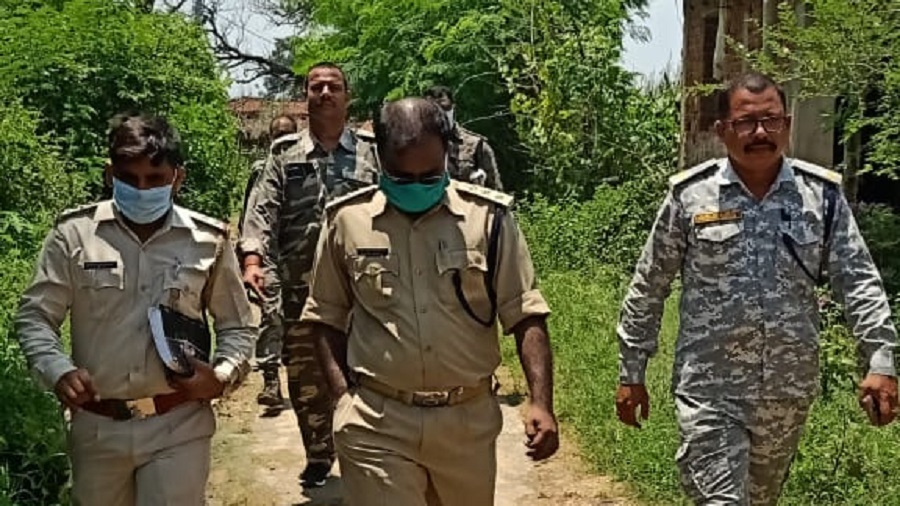 ---
---
A man under trial and on 'parole', Vidrohi Singh (55), killed his wife Lalita Devi (50) at his village home at Benaika in Tarhassi police station on Tuesday night, said SDPO Lesliganj Anup Kumar Baraik.
Sub-inspector of Tarhassi police Nemdhari Rajak said they have recovered a tangi (a kind of axe) with which Singh killed his wife.
Singh, a panchayat sewak of Panki block, finding his wife dead in a pool of blood, jumped into a nearby well, following which he cried for help.
Rajak said the villagers rushed to the well at around 2am and pulled him out, but Singh did not survive.
Villagers said that Singh had consumed some pesticides as well, but this can only be proved after a post mortem, said the SDPO.
The body has been sent to a hospital in Daltonganj.
"On July 15, Singh was caught by an ACB (Anti-Corruption Bureau) team on charges of taking of Rs 5,000," said Baraik.
Singh was then sent in judicial remand.
Singh was on parole, as all UT (under trial) inmates are given a parole of 45 days by the judiciary in wake of Covid pandemic, said Barik.
"Singh's parole was set to end on September 8. He was both depressed and angry," he said.
Quoting villagers Baraik said, "Singh was angry at the person on whose complaint the ACB team had caught him red-handed with bribe money, resulting in his suspension and remand in judicial custody."
"Singh was determined to teach the complainant a lesson for sending him to jail and robbing him of his job, but Singh's wife Lalita Devi, a pragmatic woman, would always dissuade him from taking revenge. A stiff war of words between Singh and Lalita would ensue," he quoted the villagers as saying, adding that following such a tiff, both husband and wives lost their lives on that fateful Tuesday night.