Mada pumped up to quench thirst
It supplies around 175 lakh gallons of Damodar river water to Jharia, Katras through the 2 water treatment plants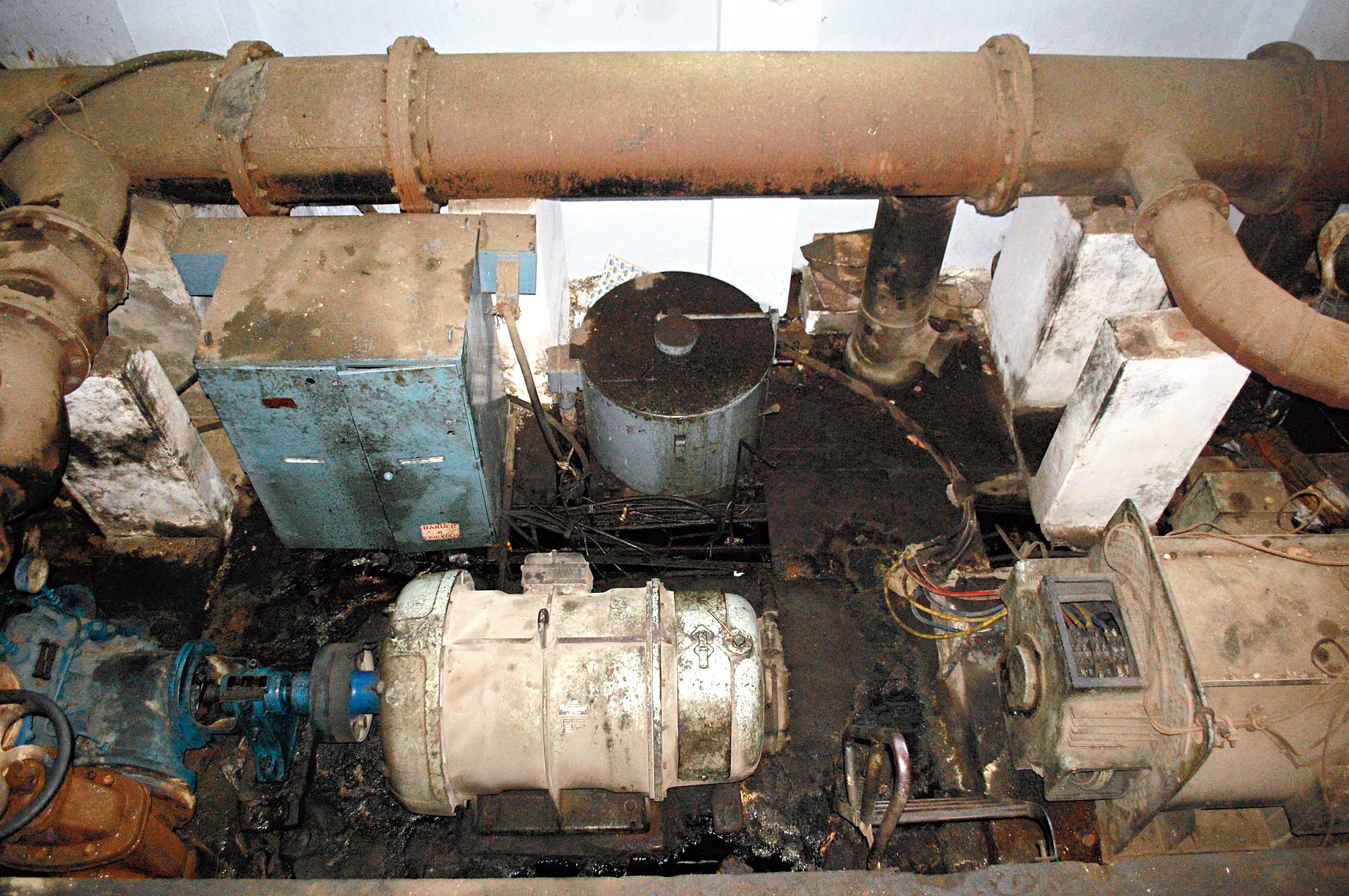 ---
|
Dhanbad
|
Published 24.03.19, 07:01 PM
---
The Mineral Area Development Authority (Mada) has started overhauling its Jamadoba-based water treatment plants located on the banks of river Damodar to ensure steady supply in Jharia and Katras this summer.
On Sunday, a team of senior Mada officials comprising technical member Indresh Shukla and SDO Pankaj Kumar Jha visited the plants to take stock of the situation.
The two plants include a 12 million-gallon-per-day (mgpd) unit established in 1951 which caters to Jharia and a 9 mpgd unit established in 1984 that feeds some areas of Katras circle including Kendua, Putki and Moonidih.
Mada supplies around 175 lakh gallons of Damodar river water to residents of Jharia and Katras through these plants.
Shukla said, "Sixteen pumps, which were repaired last month after they became defunct earlier this year leading to periodic disruption of supply, are being overhauled again to ensure that they don't stop functioning during summer. We have also decided to plug the leaks in the pipelines to ensure uninterrupted supply."
Though Mada had also made extensive plans to repair the intake wells of the plants at a cost of Rs 92 lakh, the project was yet to take off as the tender process could not be initiated. The tender will be floated after the polls, sources said.
"The river's water level is good. We have constructed a small barrage near the plants to hold enough water in case the level dips. In case of emergency, Maithon Lake water can also be supplied to Jharia as both the Damodar and Maithon water supply pipelines are interconnected with each other at Dhansar," Jha said.
"We have also launched extensive desilting of Topchanchi Lake in order to ensure uninterrupted water supply in Kendua, Putki and Moonidih. The Rs 13-crore project, which is being carried out for over two weeks now, is funded by the minor irrigation department," Shukla added.
"Since the entire lake cannot be desilted, we are removing silt from the dry areas by excavating around 6 metres," Shukla said.
Residents in Katras have been plagued by water crisis for years with the lake, the sole source of drinking water, often drying up during summers. Topchanchi, which was developed as an artificial lake by the British government in 1924 by tapping 10 different natural channels flowing through the nearby Parasnath hills, is a major tourist destination.
As much as 24 lakh gallons of water is supplied to 5 lakh residents of Katras from Topchanchi Lake.
A year after assuming office in 2015, mayor Chandrashekhar Agarwal desilted Dholkatta and Nalki, the two major channels supplying water to the lake.
Dhanbad Municipal Corporation, meanwhile, is working on another project to integrate Maheshduba and Nalki streams to improve water flow into the lake.