Lockdown triggers 'marriage on the rocks' fears, surge in marital disputes
Ranchi legal services received 300 complaints from couples between March and October, resolved half through video conferencing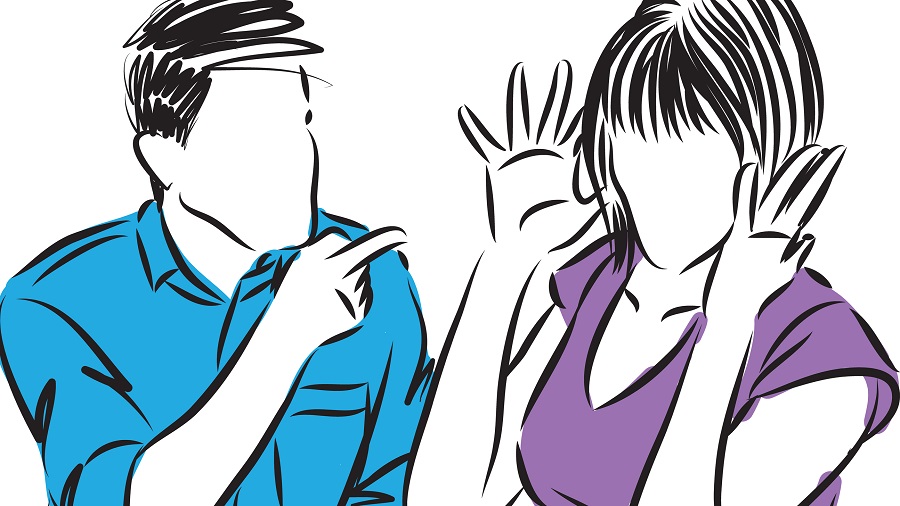 ---
|
Ranchi
|
Published 30.10.20, 12:00 PM
---
A doctor couple, married for around five years, filed a divorce case with a Ranchi court during the lockdown while both spouses were on Covid-19 duty in different states. The doctors decided to part ways as they failed to devote time to their marriage during the crisis, which created rifts between the two. Eventually, the couple had to be counselled via video conferencing by the mediation centre of the District Legal Services Authority (DLSA) in Ranchi, and they were now reconsidering their decision of parting ways.
Similarly, a Ranchi woman in her late twenties had filed a divorce case against her husband, settled in Raipur, after they could not meet each other for six months during the nationwide lockdown enforced in wake of the Covid-19 pandemic. The DLSA offered counselling to the couple via video conferencing, and they eventually started living together after lockdown restrictions were lifted.
Lockdown restrictions have triggered a rise in matrimonial disputes over petty issues in Ranchi, members of the District Legal Services Authority said on Thursday, highlighting that over 300 cases of matrimonial disputes were referred to the DLSA for mediation during the six months of lockdown.
"We received over 600 cases of domestic disputes from March to October. At least 300 of them were matrimonial disputes, and we have settled 151 of them via video conferencing," said DLSA secretary Abhishek Kumar.
Kumar added that most of the matrimonial disputes that were mediated by the DLSA were triggered during the lockdown. In some cases, the couples fought while they were locked at home during this period; and in many cases, the physical distance between the couple became the bone of contention.
"There has certainly been a rise in matrimonial disputes triggered by lockdown restrictions. Mediation played an important role in counselling the couples and encouraging them to give their marriage another chance," said Kumar.
Psychiatrists are of the opinion that spending the entire day together over a period of several months could be one of the triggers for friction between couples. Dr Nishant Goyal, an assistant professor of Clinical Psychiatry at the Central Institute of Psychiatry (CIP) in Ranchi, said that the overall stress associated with the Covid-19 pandemic and its effect on the livelihood of people also contributed to irritability in couples.
"Most of such cases would have been triggered over petty issues, and that is the reason why mediation helped in settling the matter," said Goyal. "The work from home practice, which the lockdown encouraged, exposed couples to each other's professional stress. The anxiety associated with losing their jobs or getting infected may have also played a role," he added.
Goyal said that there was also a rise in cases of domestic violence in Jharkhand during the lockdown, an independent survey done by the CIP revealed. The final report of the survey was not out yet, but the figures indicated a surge in cases of domestic violence, he added.