Lockdown helps illegal builders
Houses coming up on government land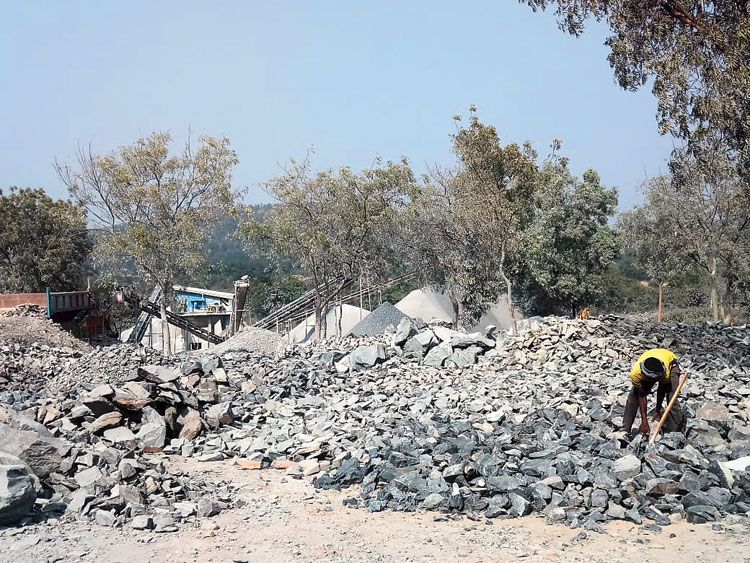 ---
---
Some unscrupulous people are allegedly building homes on encroached government land taking advantage of the fact that the police and administration are busy imposing the lockdown.
At Bhuiyandih under Sitaramdera police station area near the Subernarekha river, four houses are coming up on government land.
Despite the lockdown, construction workers were working onsite. The supply of fly ash bricks, cement and sands had evidently been maintained.
A worker, when queried by The Telegraph, said: "I do not know who is getting this house built or if it is an encroached plot. I was asked to work here and I am working here for wages."
Sitaramera police station OC Anjani Kumar could not be contacted for his comments despite repeated attempts by this correspondent, but senior SP Anoop Birtharay said he was aware of the unauthorised construction being carried out at Bhuiyandih.
"I have asked the Sitaramdera OC to inquire into the matter of illegal construction and take action against the elements involved," he said.
Birtharay said if the houses are being illegally constructed, then the police would register a case against those involved.
A section of criminals had tried to grab government land by selling plots to people on the bank of Kharkai river in Adityapur in the adjoining Seraikela-Kharsawan district during in December last year. Then, the administrative brass was busy with the Assembly elections.
This unauthorised construction was razed by the Seraikela-Kharsawan administration in January after The Telegraph had highlighted the matter.