Local gang robs Indian Bank operator
Lack of CCTV footage makes it difficult for the police to identify crooks involved in robbing a bank official of cash, laptop, and other documents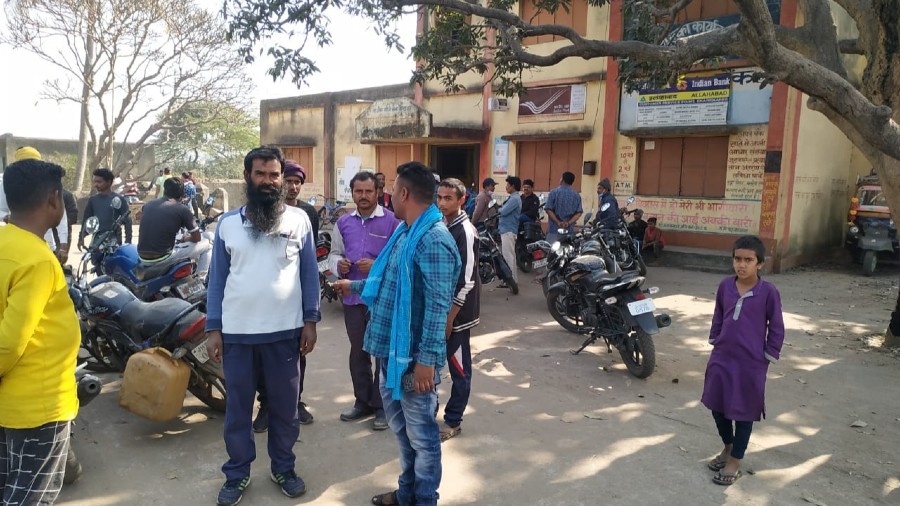 ---
Dhanbad
|
Published 07.12.20, 11:19 PM
|
---
Barely 30 kilometres away from Dhanbad district headquarters, two, unidentified criminals looted Rs 45000 cash, a laptop, and 80 bank passbooks along with other documents from Indian Bank's customer service point on Monday morning.
The bike-borne criminals carried out the robbery at around 10.30 am when the operator of the Customer Service Point (CSP) of Indian Bank, Subhash Bauri, was trying to park his bike.
The criminals, two in number, were speaking to each other in Hindi when they snatched the bag containing RS 45000, a lap and passbooks, besides a bio-metric machine and some ledger at gunpoint from the operator. They also threatened to shoot, when the man resisted the robbery attempt.
A team of police from Madhuban police outpost, Dhanbad, led by officer-in-charge, Prabhat Ranjan Pandey, reached the site immediately after being alerted about the incident by local residents. Victim Subhash Bauri gave all the details to the police, following which the police have started conducting raids. The borders of the district have been sealed.
"It seems like the criminals were waiting on the spot for me to arrive. No sooner did I park the bike at the CSP located inside the panchayat secretariat, one of them aimed the pistol at me, while the other snatched away the bag containing all the content, including cash," said Bauri. He added that they fled away from the site in a black colour bike after snatching the bag.
Talking to The Telegraph Online today, officer-in-charge Pandey, said, "We have lodged an FIR against the unidentified people based on the complaint lodged by the CSP operator, Subhash Kumar Bauri. We are also conducting raids based on inputs provided by the complainant and other people."
He added, "Both the secretariat and the CSP didn't have CCTV cameras. Hence we have not been able to identify the criminals. But it seems to be the work of some local gang. We are conducting raids to arrest the crooks at the earliest. " According to him CCTV footage of other shops in the area will be scanned by the police to get some clue.