Lizard scare flips auto, 8 kids injured in Jamshedpur
Bizarre trigger for mishap in vehicle packed with students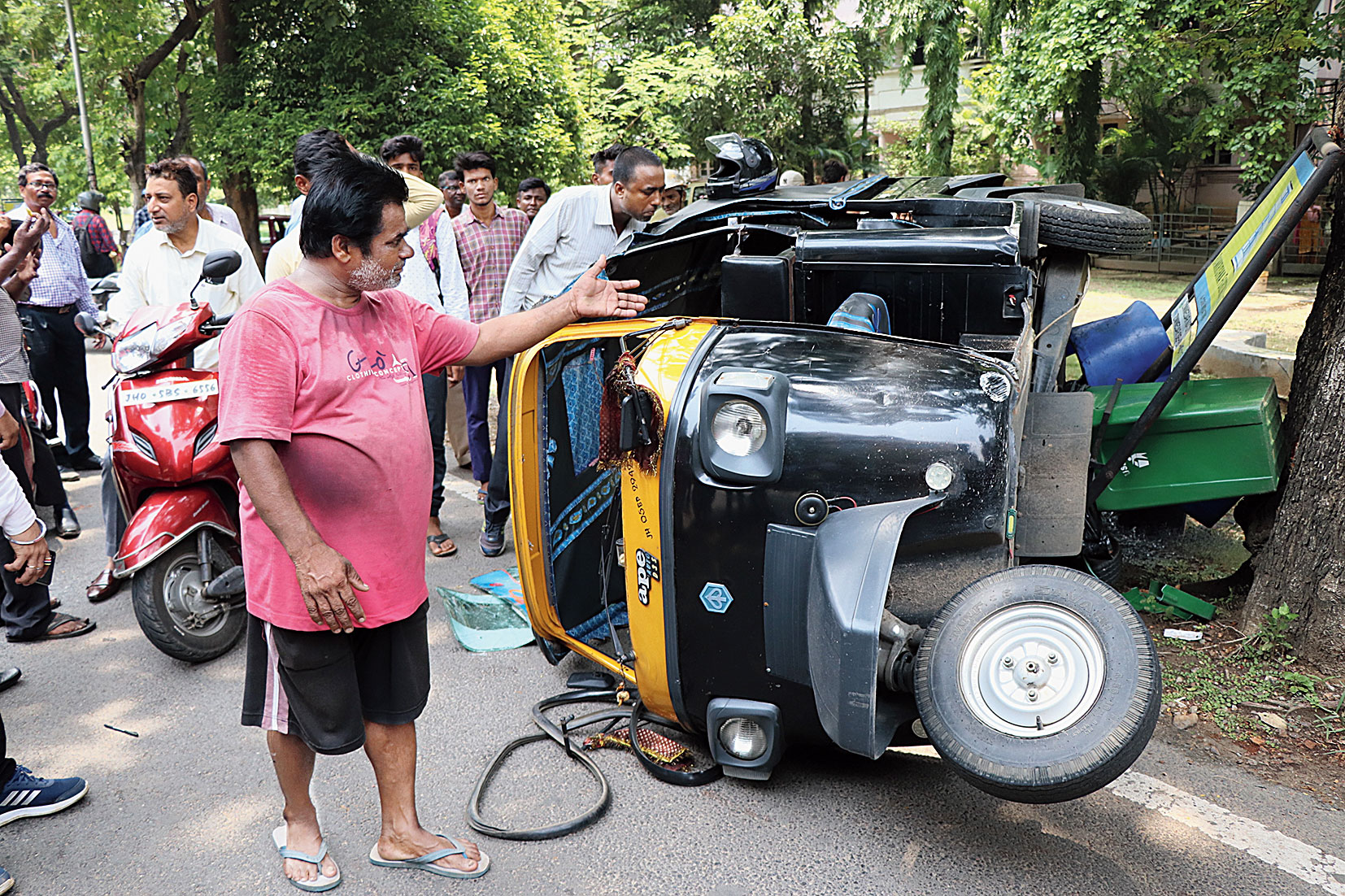 ---
---
Eight schoolchildren were injured, five of them seriously, on Thursday on the busy Subernarekha Link Road when their auto driver lost control of the vehicle following a commotion among the students on seeing a lizard in the auto.
The mishap took place around 11am when 12 students, including nine girls, from Classes VII to IX of Motilal Nehru Public School, Bistupur, were returning home after answering their terminal exam paper.
The moment the children spied the lizard on the hood above the driver's seat, they started shrieking and jumping. Amid the din, driver Ramesh Prasad rammed the auto into a dust bin, the impact of which caused the vehicle to take a tumble twice before rolling down to a halt near Red Cross Bhavan, barely 200 metres from the school.
Passers-by rescued the students and rushed them to Tata Main Hospital. Police also came to the site within 10 minutes and took Prasad, who was not injured, in custody, and seized the auto.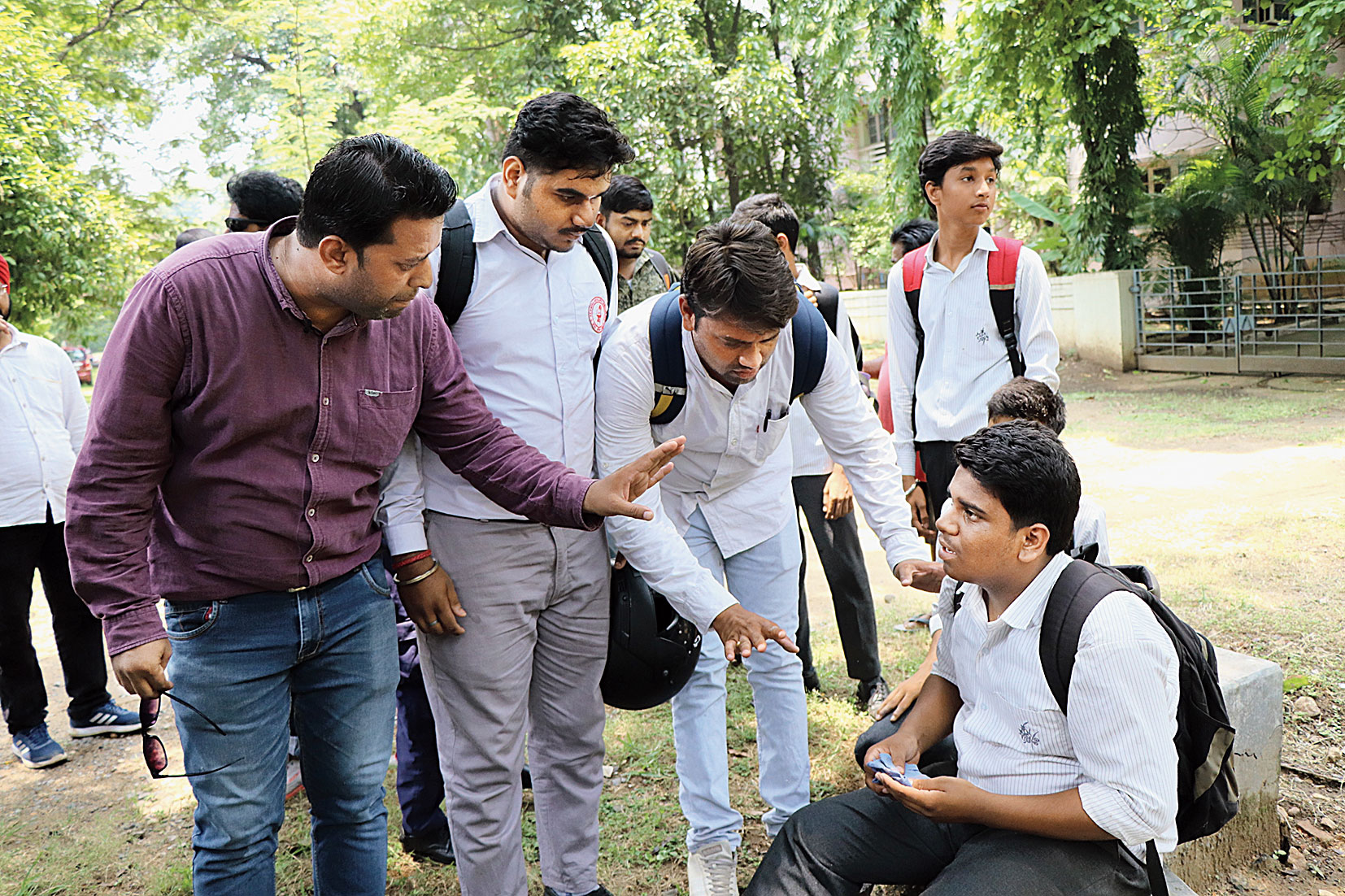 Of the eight injured, one was a boy. Five girls suffered serious injuries — two got fractures and three head injuries — and were admitted to the hospital. Others were released after first-aid.
A Class VIII schoolgirl who was among the three that got away with minor injuries said they all got very frightened to see the chhipkali (lizard) in the moving auto. "When we screamed to see the lizard, the driver tried to remove it with one hand and drive with the other hand. That's when he lost control," she said. "I am lucky I was seated in the middle row of the vehicle and escaped with just scratches on my left hand. I am very sad about my friends who are badly hurt," said the girl.
Bistupur thana OC Rajesh Prakash Sinha said they were questioning the driver and others about the mishap.
Rohit Kumar, a Class VII student of Rajendra Vidyalaya, who saw the mishap unfold before his eyes, said he heard screams from inside the auto and then saw the auto hitting the bin and tumbling twice. "It was scary," he said. "I ran to the spot to help."
Roadside snack vendor Rakesh Kumar said he also heard the students screaming inside the auto and did not understand what was happening. "In a flash, the auto had lost control. Several schoolgirls were bleeding from their hands, legs and even heads. Everyone rushed to help."
Collision
Two men were seriously injured when a trailer and a container collided head-on near Demkadih village on the NH-33 under MGM police
station area in East Singhbhum district on Thursday morning. The injured drivers, have been admitted to MGM Medical College Hospital.