Letter that sowed steel city seed
It was written on February 24, 1904, by Pramatha Nath Bose, a pioneering geologist trained in England, and addressed to Jamsetji Nusserwanji Tata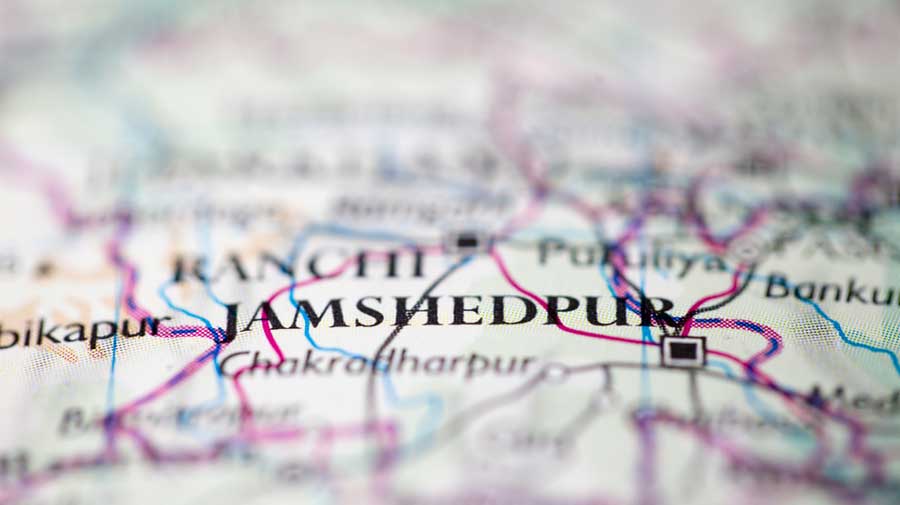 ---
|
Ranchi
|
Published 25.02.21, 12:27 AM
---
Not many residents of Jamshedpur, particularly the young ones, know that a letter written on this day 117 years ago had prompted the setting up of their city.
The letter was written on February 24, 1904 by Pramatha Nath Bose, a pioneering geologist trained in England, and addressed to Jamsetji Nusserwanji Tata who was then toying with the idea of establishing an iron and steel company in India.
Bose was then working as a geologist in the princely state of Mourbhanj (Mayurbhanj), now in Odisha, and had discovered a large deposit of iron ore in the hills of Gorumahisani.
In 1882, J.N. Tata had come across a report on the financial prospects of iron works in India by German geologist Ritter Von Schwarz and was exploring the possibility of setting up a company in the then Chanda district, now Chandrapur district, in Maharashtra, but abandoned the idea when the quality of deposits was not found to be good enough.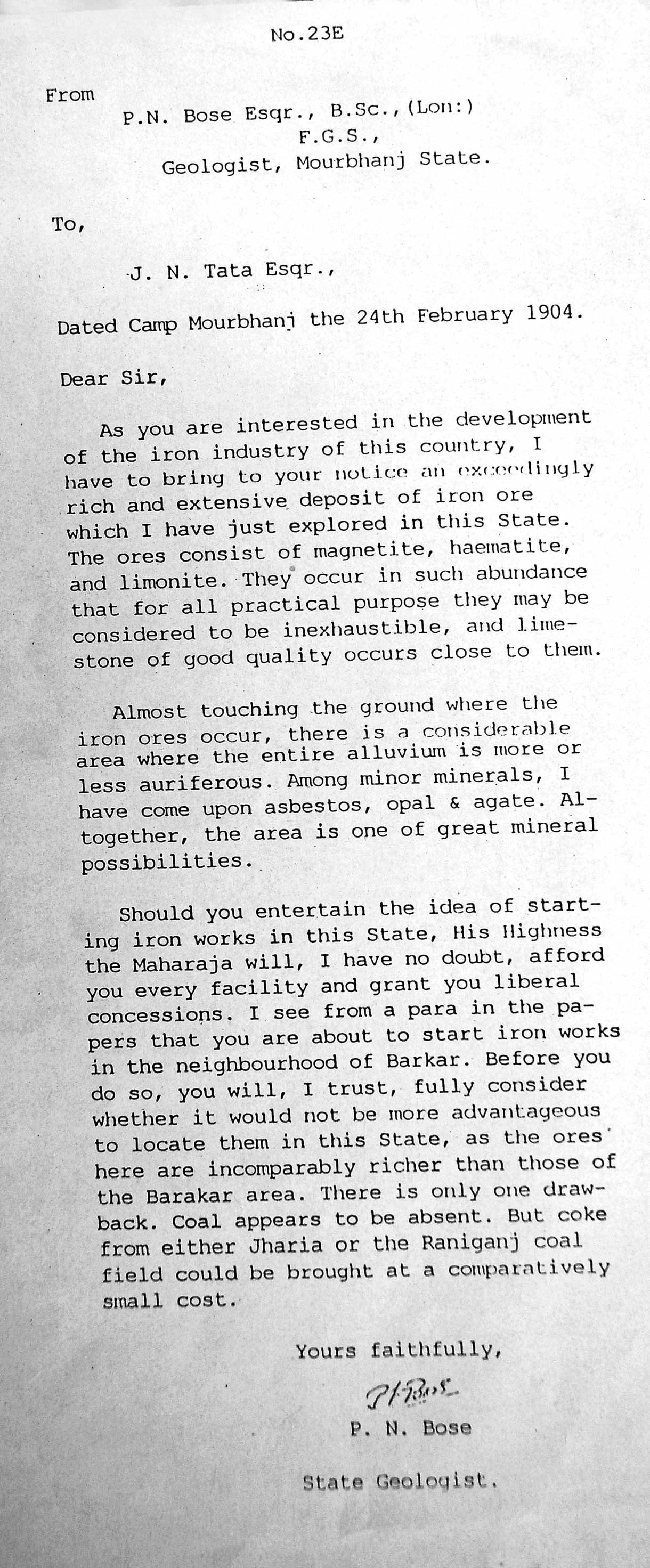 "As you are interested in the development of the iron industry of this country, I have to bring to your notice an exceedingly rich and extensive deposit of iron ore which I have just explored in this state (Mayurbhanj)," Bose wrote to Tata in 1904.
"They occur in such abundance that for all practical purpose they may be considered to be inexhaustible," Bose further informed.
"Should you entertain the idea of starting iron works in this state, His Highness the Maharaja will, I have no doubt, afford you every facility and grant you liberal concessions," he assured Tata expecting the latter to start his venture in Mayurbhanj state.
Though J.N. Tata's son, Sir Dorabji Tata, was also exploring the possibility of setting up iron works in Dhalli and Rajhara hills near Nagpur, they gave due importance to Bose's letter.
The rest is history.
Though not exactly around Gorumahisani, Tata Iron and Steel Company eventually came up at Sakchi, a sparsely populated tribal village located at the confluence of the Subarnarekha and Kharkai rivers.
In 1919, Sakchi was renamed as Jamshedpur by Lord Chelmsford, the then Viceroy of India.