Land broker shot at near Ranchi
Teen arrested for murder bid in steel city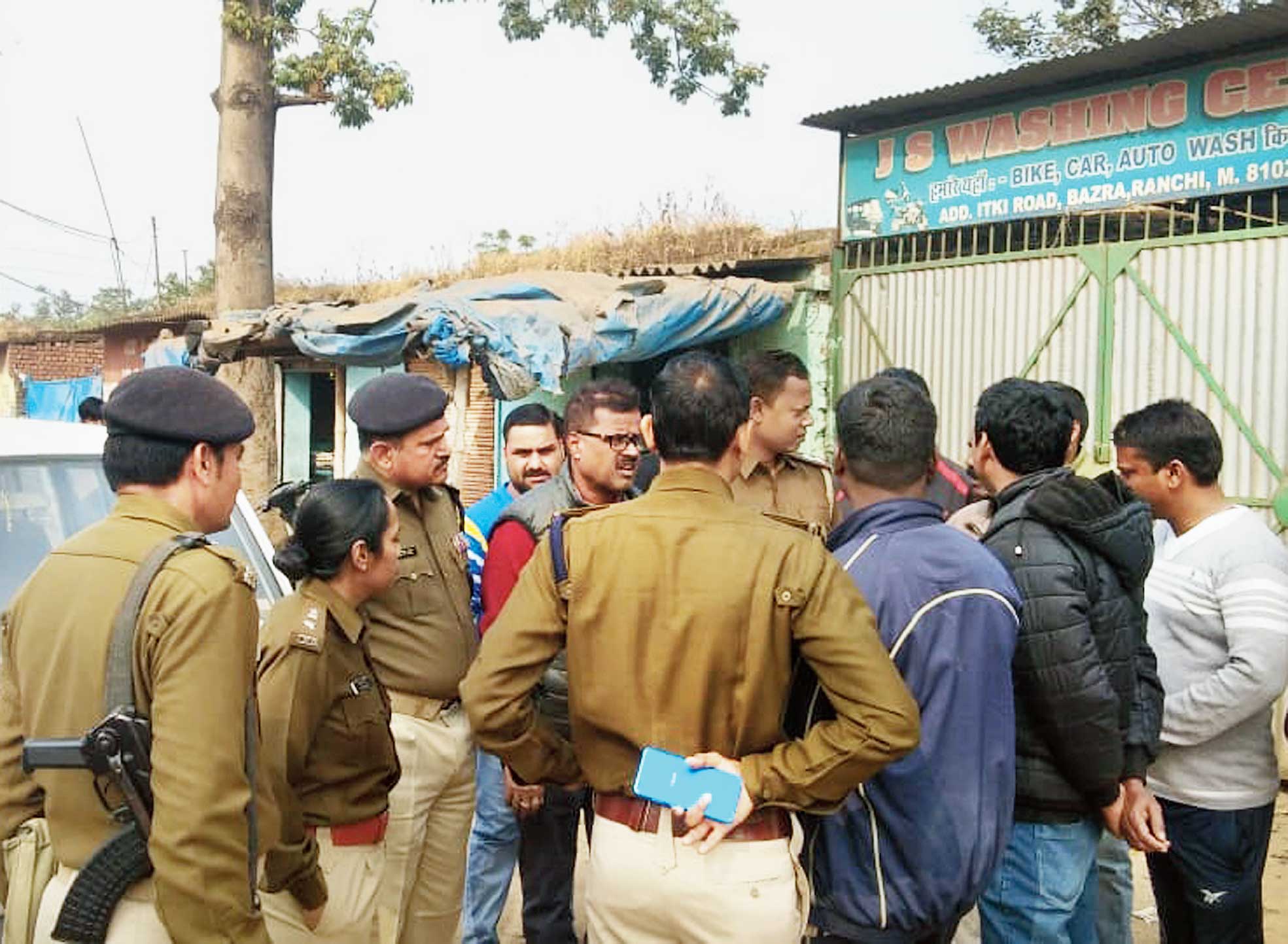 ---
---
A 45-year-old land broker was shot at and injured on Ranchi-Gumla road under Pandra thana, 8km from the state capital, on Sunday morning.
Sami Munda is admitted to a private hospital, where doctors have removed a bullet from his right shoulder. He is critical, but stable. Police suspect land dispute behind the murder attempt and are looking for surveillance camera clues to identify the two assailants who came on a bike and were possibly armed with a countrymade pistol. Only one of them was wearing a helmet.
Munda, a resident of Bajra and also a businessman, had just got out off his car near his hotel around 8.30am when one of the two bikers, said to be aged between 25 and 30 years, approached him on the pretext of seeking road directions to Bahu Bazaar.
Before the land broker could gauge the deception, he was shot at from close range. Fortunately, the attack happened near Devkamal Hospital and bystanders lost no time in getting Munda medical attention.
Ranchi city SP Sujata Kumari Veenapani said the broker was possibly targeted over land dispute. An FIR has been lodged at Pandra thana against unidentified persons.
"Munda has no criminal record. He was said to be returning to Bajra after showing land to prospective buyers in Itki. We are trying to establish the identity of the shooters. The CCTV cameras may have mapped the escape route taken. Also, once we are able to question the victim, we may have a lead," she said.
Insiders in the police department said Munda might have had land disputes with some people.
"As Ranchi is expanding, Itki has become a prized settlement where the price of land has increased manifold in the last few years. Land mafia bosses are vying for control of the real estate business there," said an officer of the Special Branch of Jharkhand Police.
Pistol cuffs
A teenager was arrested with a loaded pistol from a public toilet following a chase in Sanjay Nagar, Parsudih, around 5am on Sunday. He has been identified as Gupteswar Giri (19), wanted in connection with a firing in Kitadih.
The youth and his 10 aides had targeted one Manna Mahto on October 22 evening. The latter who too has criminal antecedents escaped unhurt.
Jamshedpur city SP Prabhat Kumar said four persons had been nabbed earlier. Gupteswar is the fifth. But, the six others mentioned in the FIR are still absconding.