Kiosks for Ranchi morning walkers' zone
Singapore-based Meinhardt submits report, JUIDCO to set up collapsible stalls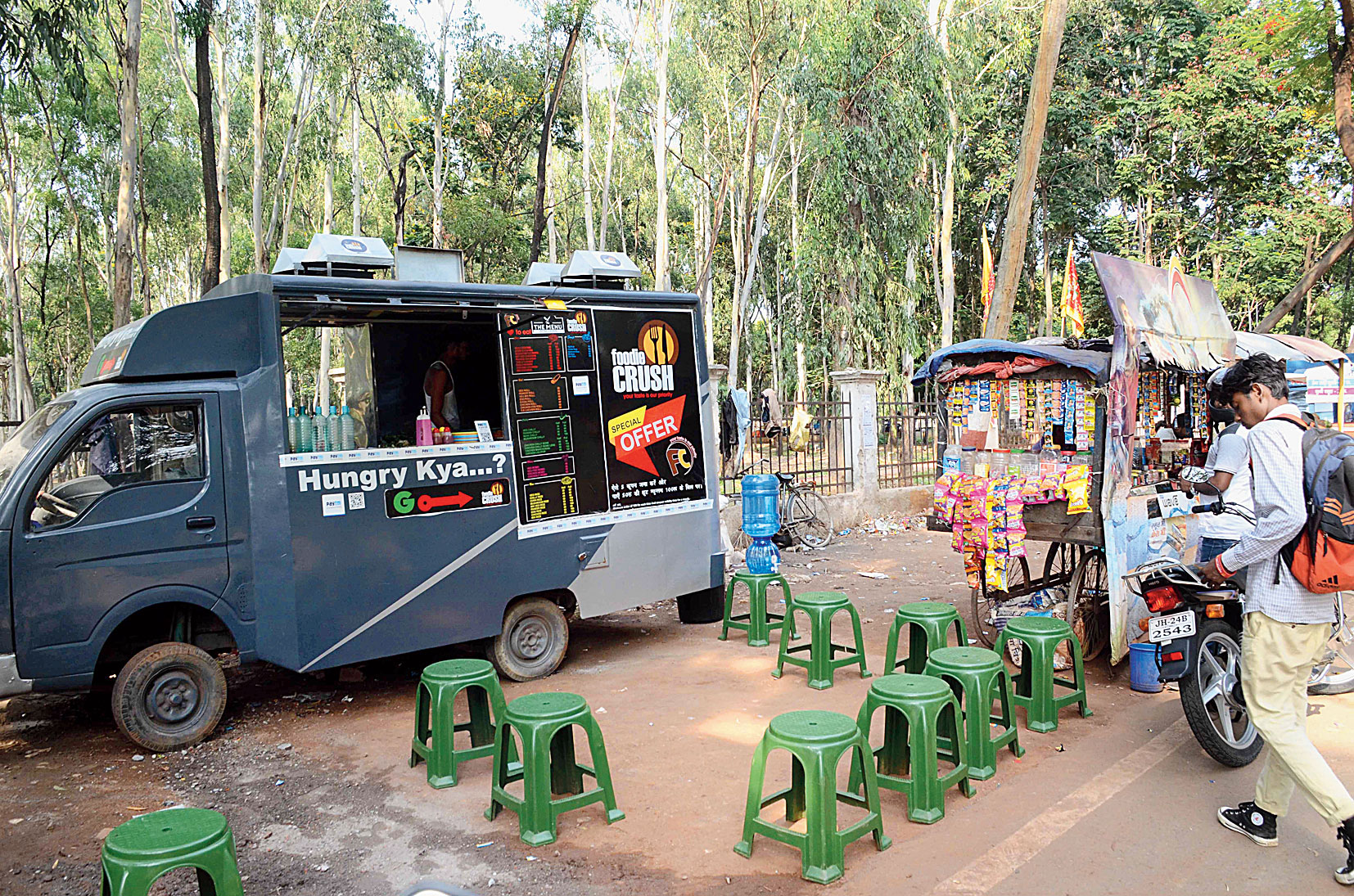 ---
Ranchi
|
Published 25.10.18, 06:37 PM
|
---
Morabadi grounds, a favourite of Ranchi's morning walkers, is likely to have state-of-the art kiosks that will be assigned to vendors for a nominal fee, to spruce up what is one of the more picturesque and well-maintained areas of the capital.
Acting on the directive of chief minister Raghubar Das, issued a fortnight back, Jharkhand Urban Infrastructure Development Company (JUIDCO) will be erecting as many as 200 collapsible kiosks or shops on the periphery of Morabadi grounds with assistance from Ranchi Municipal Corporation (RMC).
The project cost is around Rs 90 lakh.
Singapore-based Meinhardt, assigned to prepare a detailed project report, held a presentation on it before Ranchi municipal commissioner Manoj Kumar on Thursday. Among those present were 50 vendors whose names figure in a list prepared by JUIDCO after conducting a survey.
"We had undertaken a survey and zeroed in on the designated space where shops, in the form of canopies, will be put up. The canopies will be erected on steel frames. Each shop will be of 100 square feet," said an official of Meinhardt.
He said the shops will be collapsible structures that can be removed as and when needed. "For instance, when there is a public function or a fair, the shops can be dismantled. Shopkeepers will be charged a nominal monthly rent," he explained.
Sources said RMC's role was limited to assisting JUIDCO in executing the project. It can suggest changes if required.
The Meinhardt presentation included visuals of the layout of the collapsible kiosks. Manoj Kumar, among the 50 vendors, who saw the presentation, welcomed the idea.
"This was a unique model where one can dismantle the structure. This is a good step for us. After all, we will have a permanent place where we can run our business," said Kumar, who runs a paan shop at Morabadi. But he had one request. "I want the government to charge only a nominal amount as rent for the kiosks," he added.
Regulars at Morabadi grounds, however, have always been sceptical of any additional construction in the area, fearing congestion.