JMM threatens economic blockade against Centre
Union government trying to destabilise state by imposing fiscal penalties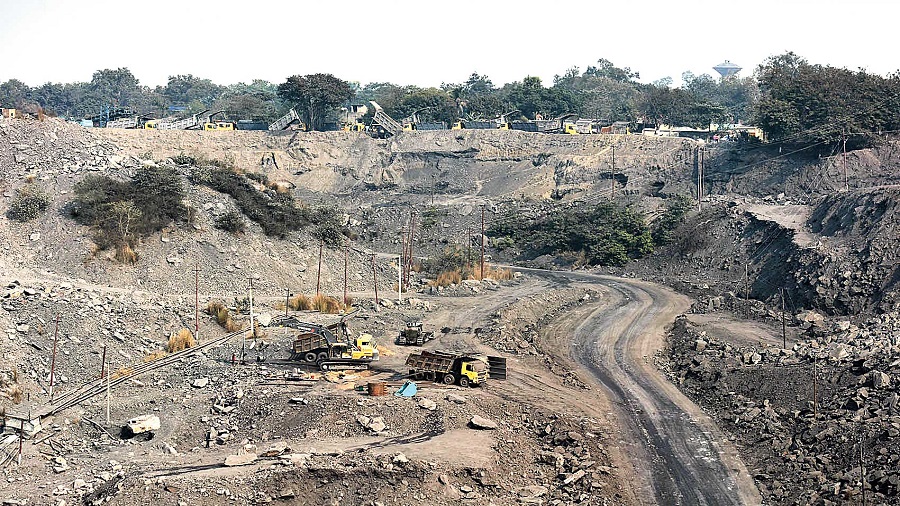 ---
|
Ranchi
|
Published 17.10.20, 09:31 PM
---
Jharkhand Mukti Morcha (JMM), the lead alliance partner in the ruling dispensation in the state, threatened the Union government with an economic blockade in the coming months for trying to "destabilise the state through non-cooperation and fiscal penalties".
Addressing the media at the JMM party office, party general secretary Vinod Pandey said, "Right from Day One, since the JMM-Congress-RJD government assumed charge, the BJP-led Union government has started non-cooperation. We inherited almost an empty treasury from the previous BJP government because of its faulty policies and extravagant spending. Despite the challenges, the Centre has begun imposing fiscal penalties arbitrarily only to hurt the state."
He said Jharkhand would not be a mute spectator. "We will block everything to make entities owned, run or supported by the Union government, bleed. JMM will not shy from resorting to a full economic blockade in the coming months once Covid-19 stabilises," he said, adding that the party had asked chief minister Hemant Soren to speak with Prime Minister Narendra Modi for his immediate intervention.
The JMM attack comes two days after Hemant accused the Centre of similar charges when the latter invoked TPA (tripartite agreement) against Jharkhand for auto-debit funds from its account in RBI to clear outstanding dues of Damodar Valley Corporation (DVC).
Union ministry of power has apprised the state government of having directed RBI to debit Rs 1417.50 crore out of Rs 5,608.32 crore that is due to DVC, a public sector undertaking. The state government, however, had contested the total dues, which according to it, stood at Rs 3,919.04 crore and requested the Centre for time to clear it in part, citing the ongoing pandemic. It has also asked the Centre to clear crores of funds that it owes to Jharkhand.
Upping the ante on Saturday, JMM said that the Centre's approach towards non-BJP ruled states was condemnable and that Jharkhand would not sit idle to injustices anymore.
The state government has been crying hoarse about pending GST dues to the tune of around Rs 2,000 crore. This apart, the chief minister had said in the past that the Centre owed around Rs 5,000 crore in royalties from mining, besides other dues pending with PSUs operating from Jharkhand.
Pandey questioned the Centre's reluctance to clear dues. "Give us our rights and dues or else this state, which is born out of long struggle, knows how to take it," he said.