JMM flays BJP MPs for home quarantine
Party requests Modi and J.P. Nadda to order BJP parliamentarians who returned to state by road to to stay in quarantine hubs made by govt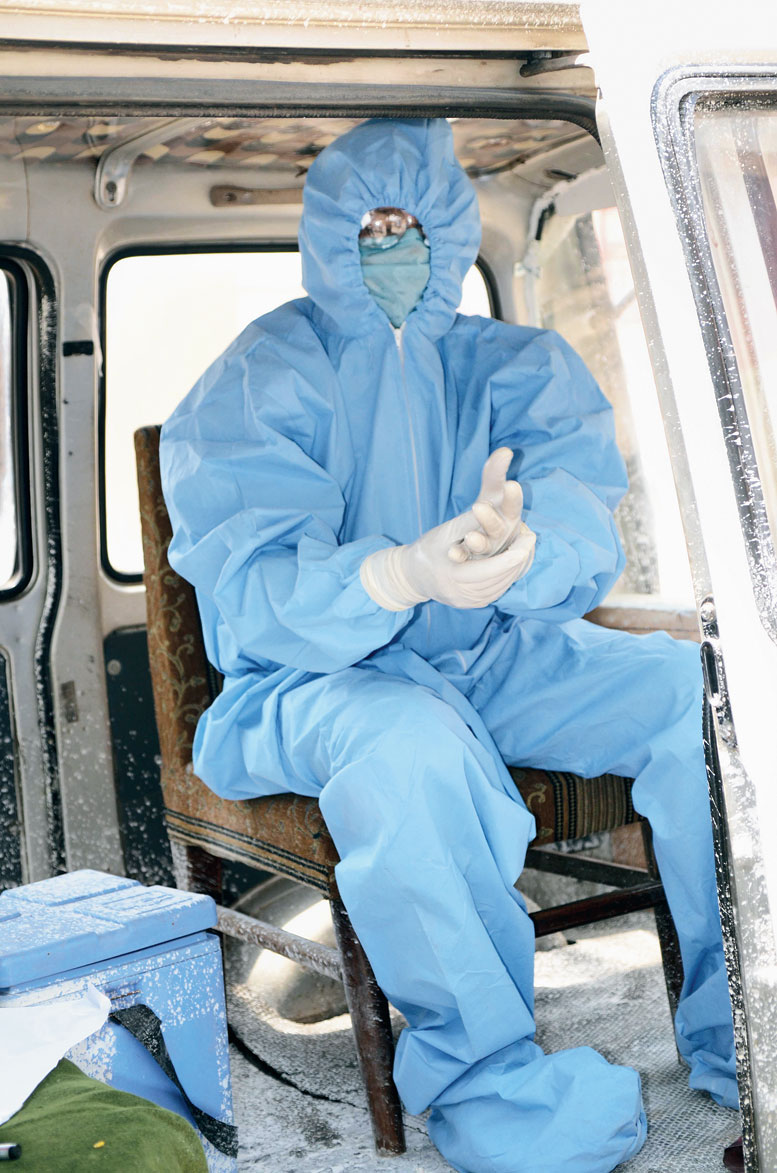 ---
|
Ranchi
|
Published 15.04.20, 09:02 PM
---
The ease of home quarantine for the two BJP parliamentarians who returned to the state by road from Delhi on Tuesday is hardly an adequate safety measure in the time of the coronavirus, the JMM feels.
JMM general-secretary Supriyo Bhattacharya on Wednesday requested Prime Minister Narendra Modi and BJP national president J.P. Nadda to order the two BJP parliamentarians of Jharkhand, to stay in quarantine hubs made by the government.
Speaking to the media on Wednesday from his Circular Road home, Bhattacharya wondered how the two parliamentarians entered the state from Delhi when the entire country is under lockdown, extended till May 3 by the Prime Minister on Tuesday itself to contain the spread of the Covid-19 pandemic.
Both the MPs are now in "home quarantine" in their respective constituencies.
To this, Bhattacharya retorted: "If home quarantine was enough, what was the need of the government to establish a state quarantine at Khelgaon (Hotwar)?"
"They, their family members and all those who came in contact with them should be sent to state-run quarantine centres till they are tested negative for Covid-19. If the respective deputy commissioners have come in contact with the two parliamentarians, they should also go into quarantine," Bhattacharya said, adding that the MPs were expected to report to the Covid centres voluntarily as responsible elected leaders but they did not do so.
"While crores of labourers Bihar, Jharkhand and Uttar Pradesh, are stranded in different parts of the country due to the lockdown, how come these two MPs entered the state by road. How come the government and Uttar Pradesh and Bihar did not stop them?" Bhattacharya questioned.
The JMM leader also expressed his amazement over how the two parliamentarians, on their return, met their supporters at a time mass contact is deemed a health hazard.
Contacted for the party's reaction, BJP state spokesperson Pratul Shahdeo said the JMM's demand was baseless.
"Both the MPs have travelled with valid passes. Apart from this, during a pandemic, the deputy commissioners decide what to do in such a situation. In this case, both the deputy commissioners have decided on the course of action. How can anyone else interfere in the matter?"