Jharkhand witnesses abrupt drop in temperatures
Most parts of state sport clear skies and low humidity levels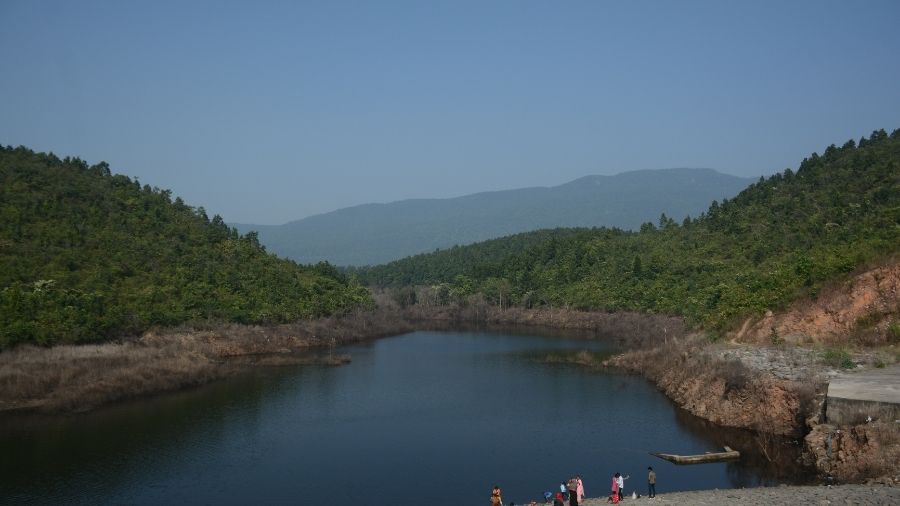 ---
|
Ranchi
|
Published 22.11.20, 10:31 PM
---
Several areas in Jharkhand, including Ranchi, witnessed an abrupt fall in the minimum readings of the temperature that plunged to around 11 degrees Celsius on Sunday.
Following a warm and cloudy spell that resulted in rain over the last two days, most parts of the state saw clear skies and low humidity levels on Sunday, both conducive to lower mercury readings.
What is better is that similar weather conditions will prevail for at least the next 72 hours before the temperature moves northward due to the return of easterly wind pattern around November 26, which will blow as a result of a cyclonic circulation, said weathermen.
Recording temperatures a notch below normal, Ranchi on Sunday felt shivers at 11.5 degrees Celsius. On Saturday, the capital had recorded a minimum of 17.7°C, five notches above normal.
Bokaro on the other hand recorded mercury readings at 14.5 degrees Celsius, two notches above normal, contrary to Saturday's 18.6 degrees Celsius, which is four notches above normal.
Daltonganj, too, recorded a minimum temperature of 14.5 degrees on Sunday Celsius against Saturday's 18 degrees Celsius, a fall of 3.5 degrees Celsius in the last 24 hours.
Jamshedpur also witnessed free fall of temperature. The minimum readings plummeted to 16.4 degrees Celsius from Saturday's 21.3 degrees Celsius. Saturday's minimum reading in steel city was six notches above normal.
The minimum readings plummeted to around 11 degrees Celsius in Dumka and its adjoining areas in Santhal Pargana region today. On Saturday, most places in Santhal Pargana had notched over 16 degrees Celsius.
The mercury nosedived to degrees 10 Celsius at Kanke in the outskirts of Ranchi from yesterday's 16.5°C while minimum readings hovered around degrees Celsius in Ramgarh and Khunti.
Night temperatures hovered around 14 degrees Celsius in Dhanbad, Hazaribagh, Simdega, West Singhbhum and Seraikela-Kharsawan.
"The Celsius is suddenly dropping because of the free flow of northwesterly wind which usually helps in plummeting night readings," said Abhishek Anand, Deputy Director of Ranchi Meteorological Centre.
He explained that the northern winds were being obstructed due to an anti-cyclone, which resulted in the adverse weather at Jharkhand.
Anand added that the cool weather will last for at least another 72 hours due to the dominating northwesterly winds. After that, the wind pattern is expected to change to easterly, which will bring in moisture into the atmosphere, he explained.
The forecast also ruled out possibilities of cloud formation owing to local effects or any system over the Bay of Bengal for at least the next three days.
The regional Meteorological Centre in Alipore, Calcutta, said northwesterly winds were currently blowing over the state and would continue to dominate for the next three days.
"Clear skies, characteristic of winter, and low humidity resulted in the Celsius plunge in Jharkhand," said a duty officer.