Rain relief again on way
The forecast also suggested thunderstorm in isolated places till May 14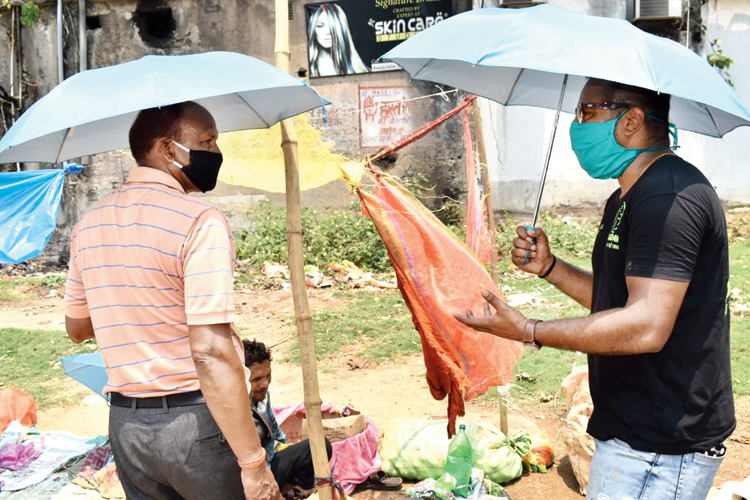 ---
---
The India Meteorological Department's Ranchi centre on Sunday issued a thundershower and squall alert in isolated pockets of Jharkhand in the next 48-hours.
"The possibility of a squall gaining a wind speed of over 50kmph is more in northern and central Jharkhand. We are also expecting moderate thundershowers at some places," said S.D. Kotal, the director of Ranchi Meteorological Centre.
He hinted at a slight rise in day readings because of the dominating dry westerly winds.
The maximum temperature in Jamshedpur, Daltonganj and several other places again rose to over 38° Celsius.
Another one or two degree rise is expected in the next 72 hours.
The maximum temperature in central parts of the state, including Ranchi was hovering around 36 degree Celsius in the past 24 hours.
Statistics revealed that light to moderate rain occurred at isolated places in Jharkhand in the past 24 hours. The highest amount of rainfall was recorded at Bokaro (19mm).
Sunday's satellite pictures suggested a trough running from the cyclonic circulation over north Rajasthan to north Chhattisgarh across south Haryana and northeast Madhya Pradesh and extending up to 0.9km above the sea level.
The forecast also suggested thunderstorm in isolated places till May 14.
The India Meteorological Department (IMD) is an agency of the Union ministry of earth sciences responsible for meteorological observations, weather forecast and seismology.