More rain, storms on radar till May 1
The forecast suggests heavy showers at one or two places over southern and central Jharkhand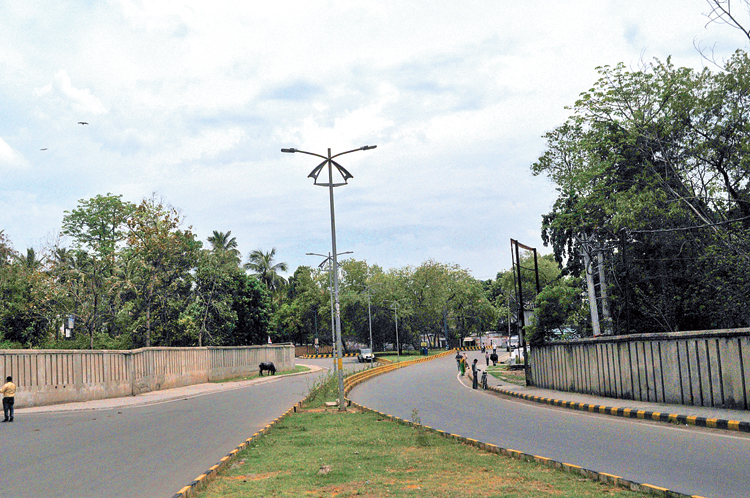 ---
---
Expect a cool start to May, a small silver lining during the pandemic.
The IMD's Ranchi Meteorological Centre on Sunday extended the thunderstorm and rain alert for another five days. A bulletin issued by the meteorological department on Sunday afternoon forecast rain and thunderstorm till May 1.
"We are expecting isolated rainfall with lightning and thunder over Jharkhand in the next five days. The rains will be accompanied by gusty winds blowing at a speed of 30-40kmph," said S.D. Kotal, director of the Ranchi Meteorological Centre.
The forecast suggests heavy showers at one or two places over southern and central Jharkhand.
Sunday's satellite readings showed a cyclonic circulation over northeast Madhya Pradesh extending upto 1.5km above mean sea level. An east-west trough also runs from Assam to Punjab across southern Bihar extending up to 1.5km above the mean sea level.
Light to moderate rain, which different pockets of the state has been witnessing for the last few days, has appreciably brought down day readings below normal.
Data revealed that capital Ranchi's maximum reading hovered around 34°C, three notches below normal. Jamshedpur's day reading of around 33°C was seven notches below normal.
In several other districts, too, such as Bokaro, Daltonganj, West Singhbhum, Koderma and Hazaribagh, the day's reading for the last couple of days was much below the normal.