JVM MLA showcause thickens merger plot
Marandi may merge his party with BJP and the move to showcause his party's MLA heightens the buzz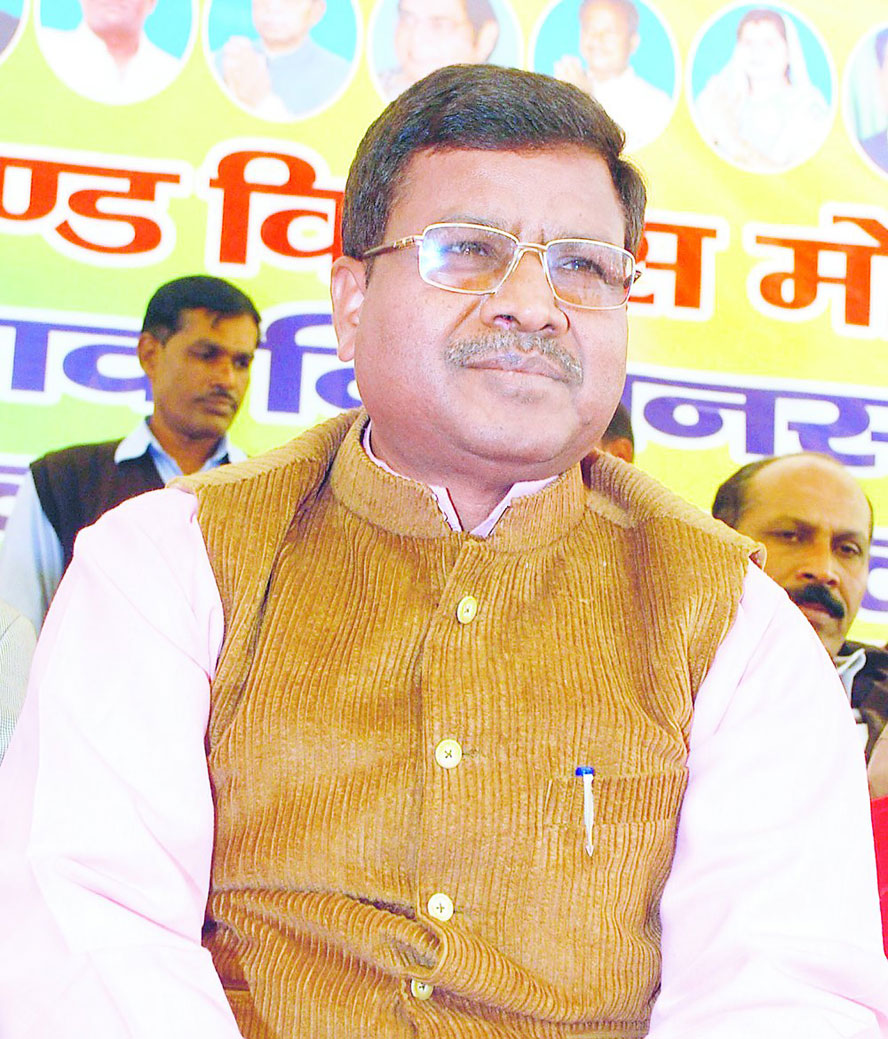 ---
|
Ranchi
|
Published 19.01.20, 10:18 PM
---
JVM chief Babulal Marandi has slapped a showcause notice on his party's MLA Bandhu Tirkey for "anti-party activities" during the recent Assembly poll campaigning, acting on a complaint from the JVM's Hatia nominee Shobha Yadav who accused Tirkey of campaigning for the Congress's Ajay Nath Shahdeo.
Tirkey, who received the showcause on Saturday, has to reply within 48 hours.
The move heightens the buzz that Marandi would merge his party with the BJP, the party he had walked out of 14 years ago. Tirkey, along with another JVM MLA Pradeep Yadav, is openly opposed to the merger. Marandi is the third MLA of the party.
A political watcher said Tirkey was likely to be expelled from the JVM. "It will take care of any legal hurdles to the merger with the BJP that he (Tirkey) may have been planning." Asked how, the source said: "If Tirkey is out, it leaves two MLAs. So, if Marandi says yes to the merger and Pradeep Yadav opposes it, it is an equal fight. Currently, Marandi is outnumbered in his party."
JVM state secretary Tauhid Alam said the allegations against Tirkey were serious. "Shobha Yadav has attached campaign pictures of Tirkey with Shahdeo," Alam said.
Under existing laws, a merger proposal has to be passed by a party's central working committee.
Marandi on Friday formed the committee, keeping out leaders who could oppose it.
A JVM insider said the best Tirkey and Pradeep Yadav could hope for was to be "grabbed by the Congress". "On of them can even become minister," the JVM man said.
Marandi, in Giridih now, gave two measured statements to the local media on Saturday. He ruled out the possibility of merger and supported the CAA and NRC, but said there was fear among Muslims and the government should now go to people to properly convince them.
He said that his party extended support to the Hemant Soren led JMM-Congress-RJD state government, but expressed concern that Hemant had failed to expand his cabinet.