Jharkhand vegetables going places
The first lot of nearly 2 tonnes of green vegetables will fly by air cargo from Calcutta airport to countries like Kuwait, Oman, Saudi Arabia and the United Arab Emirates on Thursday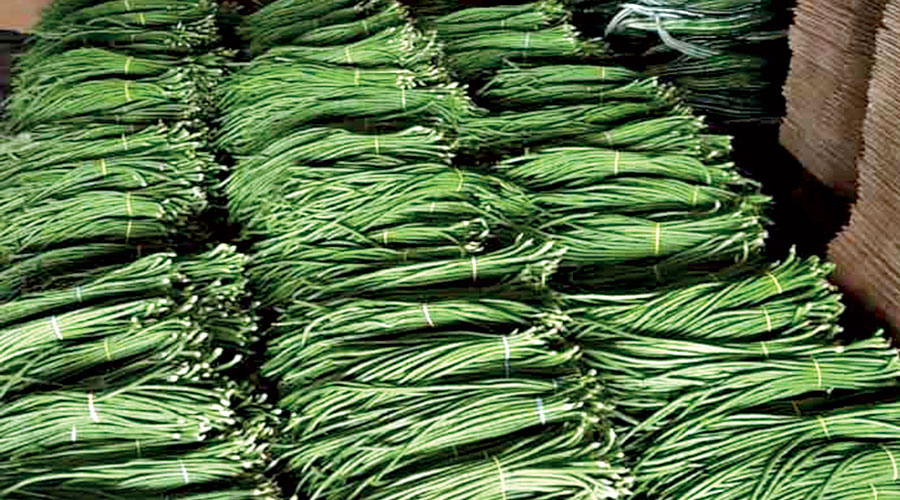 ---
---
Vegetables grown in Jharkhand will now find overseas markets with the Agriculture Produce Marketing Committee under the agriculture department tying up with a private agency for export of the produce.
The first lot of nearly 2 tonnes of green vegetables will fly by air cargo from Calcutta airport to countries like Kuwait, Oman, Saudi Arabia and the United Arab Emirates on Thursday evening.
"This would be the first lot of green vegetables from Jharkhand which would be exported by the state government through the private agency (All Seasons Farm Fresh). Nearly 500 farmers from Jamshedpur and Ranchi will benefit in the first phase. Producers need to form a Farmers Progressive Organisation (FPO) and get registered with the nearest Agriculture Produce Marketing Committee in order to have their produce exported overseas. We plan to send cargo to other countries like Singapore in the next phase apart from western Asia," said APMC Ranchi marketing secretary Abhishek Anand.
There are 28 such APMCs functional in 24 districts of the state.
State agriculture minister and Congress leader Badal Patralekh termed it as a fulfilment of their electoral promise to increase farmers' income.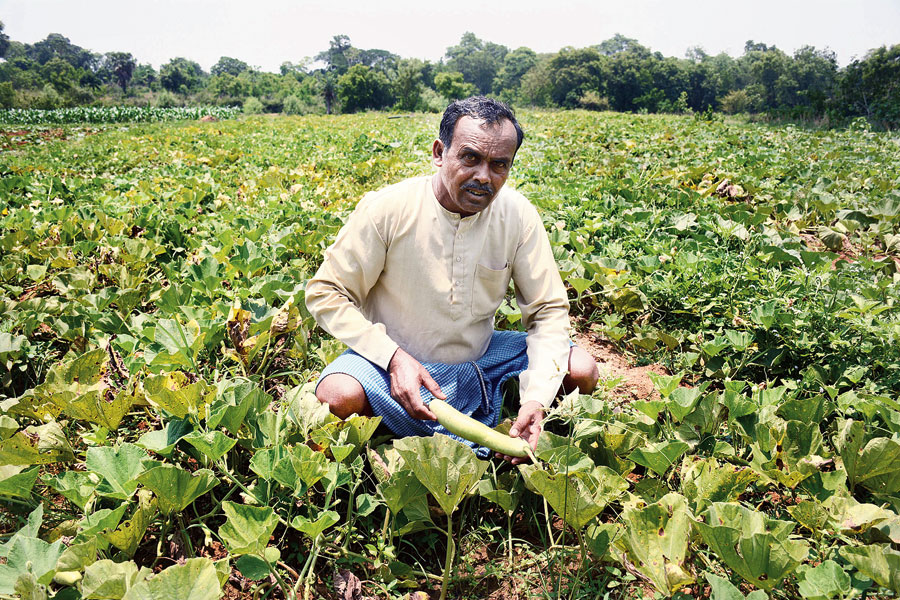 "The APMC will take care of all quality testing and protocols required for export through the private agency right from permission from the Agriculture and Processed Food Products Export Development Authority (Apeda), packaging protocols, custom supervision, poisoning testing, etc. Farmers will get income credited to their bank account directly through e-NAM (National Agriculture Market), a pan-India online trading platform for agricultural commodities, as soon as their products are purchased abroad. Based on market surveys, the farmers will stand to increase their income by nearly three times through the initiative. It will go a long way in bringing smiles back to the faces of farmers amid the Covid pandemic," said Patralekh.
All Seasons Farm Fresh, with its office in Jamshedpur, has a licence under the Importer Exporter Code (IEC) of the Union commerce and industry ministry and is a member of Apeda. The agency also possesses unified license from e-NAM.
"In the second phase, we will be roping in more farmers from districts like Ramgarh, Hazaribagh, Gumla, Dhanbad, Dumka, etc. The farmers would not have to spend a single penny and only form a FPO.
"The APMCs will extend technical support for export and also help in quality checks of their products so that it meets international marketing standards," the minister said.
State agriculture secretary Abu Bakr Siddiqui that the government will soon have an agri-export policy in place to facilitate export of agriculture products. "We are working on an agri-export policy and hope to have it ready within a few months which will help farmers in networking and market linkage and other necessary help for export of their products. At the moment, the vegetables are being exported through APMCs," said Siddiqui.