Traders write to Nirmala for extension of tax audit dates
Tax audit is an audit made compulsory by the Income Tax Act, if the annual gross turnover/receipts of the assessee exceed the specified limit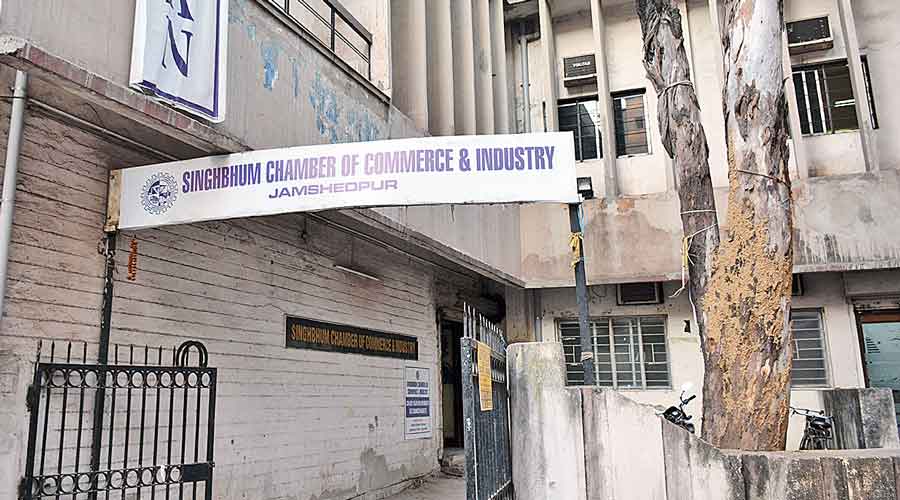 The Singhbhum Chamber of Commerce and Industries office at Jamshedpur.
Bhola Prasad
---
Jamshedpur
|
Published 07.01.22, 02:24 AM
|
---
Traders in Jharkhand have written to Union finance minister Nirmala Sitharaman for extension of tax audit dates in view of restriction imposed by the state governments across country because of the surge in Covid-19 cases.
Singhbhum Chamber of Commerce and Industries (SCCI), the largest trader's body of mineral rich Kolhan region, has in a letter to the minister on Thursday sought extension of the last date for tax audit under Section 44AB from January 15, 2022 to March 31, 2022.
Incidentally, tax audit is an audit made compulsory by the Income Tax Act, if the annual gross turnover/receipts of the assessee exceed the specified limit. It is conducted in Section 44AB of the Income Tax Act 1961 by a chartered accountant. Those whose annual business exceeds Rs 1 crore and those professionals (assessee) whose annual gross receipts exceeds Rs 50 lakh are liable for tax audit under Section 44 AB.
SCCI president Vijay Anand Moonka, who has written the letter on behalf of the organisation, said: "We all know that the entire country is in the grip of third wave of Covid-19 and even cases in Jharkhand are increasing each day in thousands. Most of the states have already imposed a lot of restrictions and other states are planning to do partial lockdown. Even Jharkhand has restricted attendance in office to 50 per cent."
The letter further states, "Since many employees are involved in audit work such as accountants, their firm's team, auditor team, working staff and chartered accountants. If any of the above personnel is unavailable or sick, then the whole process gets delayed and in the current situation, if any of the above personnel or their family members get Covid positive it would be very difficult to comply with the tax audit within the stipulated date of January 15."
It concludes by stating, "The date of tax audit under section 44AB should be extended till 31.03.2022 in the national interest."
A copy of the letter has also been sent to the Prime Minister Narendra Modi.
Federation of Jharkhand Chamber of Commerce and Industries (FJCCI), past president and a chartered accountant himself, Ranjit Garodia, admitted of the encumbrances in tax audit within the stipulated date.
"We will also be writing to the Finance Minister. It is a genuine issue that has to be addressed. It is not possible to conduct tax audit of even small organisations with government announcing social distance and restricted attendance in offices," said Garodia.
Jharkhand added 3,553 Covid positive cases on Wednesday the highest since May last year. It has a positivity rate of 0.42 per cent, which is higher than the national average of 0.07 per cent.