Jharkhand to host national senior men's handball meet
Dates to be announced once Covid situation improves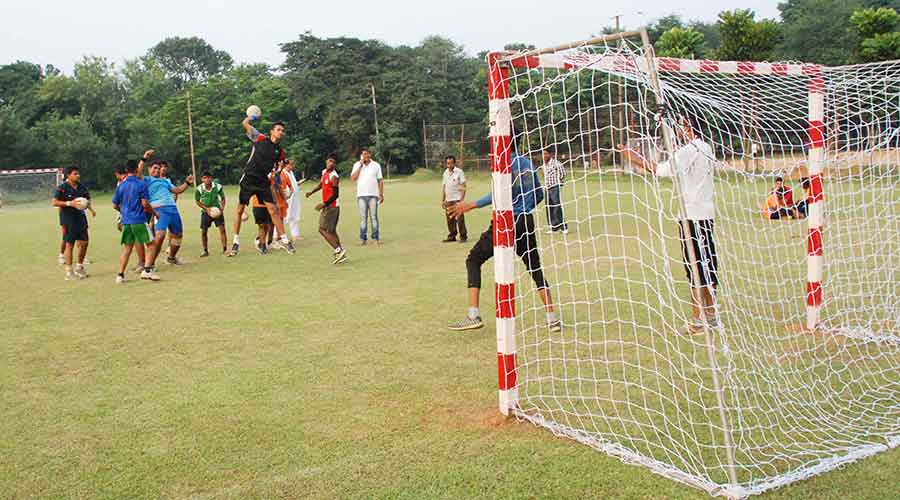 ---
---
Jharkhand has won the hosting rights to the National Senior Men's Handball Championship after over a decade and a half.
The Handball Federation of India has allotted the 50th national men's meet to Jharkhand State Handball Association (JSHA) during its annual general meeting held on April 2.
State association secretary, Khurshid Khan, said it was a moment of pride for Jharkhand in getting the rights to host the golden jubilee edition of national senior meet.
The steel city last hosted the National Senior Handball Championship at JRD Tata Sports Complex and Gopal Maidan in 2004. The junior handball national (in 2014) and the national sub-junior event (in 2016) was also organised in Jamshedpur.
"Maharashtra had also tried to get the hosting rights of the senior meet but the HFI finally gave us the nod. JSHA president and senior vice-president of the national outfit Pradeep Kumar Balmuchu was also present at the AGM," he said.
He added the national meet will be organised in Jamshedpur.
On when the nationals would be held, Khan, co-chairman of the technical panel of the HFI, said they would convene a meeting to discuss the global pandemic and probable dates.
"Covid has emerged as an impediment. We'll discuss the pandemic at the meeting and discuss probable dates. But, first the Covid-related situation needs to ease. We'll keep a watch and see how the situation pans out in the months to come," the JSHA secretary added.
A host of logistics needs to be worked out for hosting an event like the nationals. Issues like accommodation, food, training and transport are part of the programme. "These issues need to be worked for hassle-free conduct of the event," Khan said.
According to him, they have to host the national handball event by March 31 next year. "We have ample time to organise the event. So, we won't rush with the dates. Hope the pandemic gets over soon," Khan added.