Record coal production by BCCL in February
Production has increased by 61% to 3.243 million tonne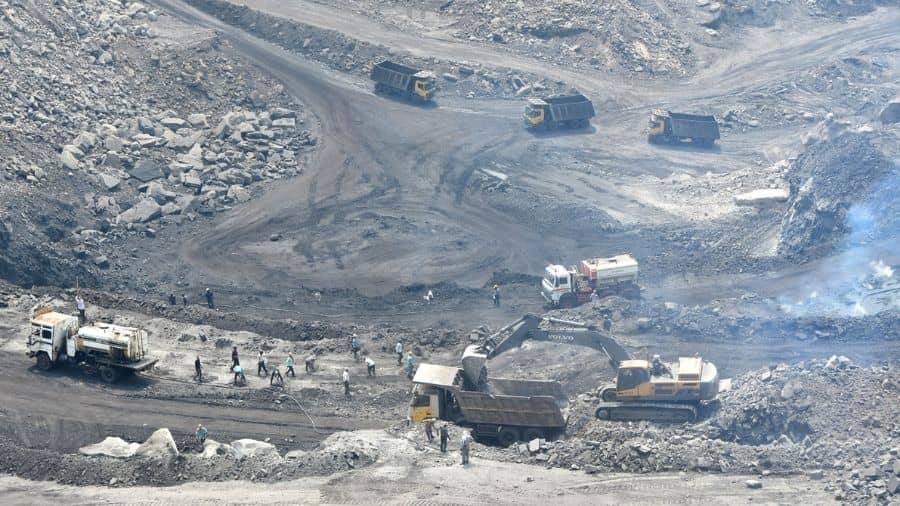 Work in full flow at a BCCL colliery in Dhanbad
Gautam Dey
---
Dhanbad
|
Published 05.03.22, 05:18 PM
|
---
Bharat Coking Coal Limited (BCCL), Dhanbad based subsidiary of Coal India Limited (CIL) has achieved a record growth in coal production and dispatch in February 2022 as compared to the same period of last year that is of February 2021.
The coal production has increased by 61% to 3.243 Million Tonne in February 2022 as compared to 2.015Million Tonne in February 2021. In the same way coal off take has increased 60 66.4% to 2.934Million Tonne in February 2022 as compared to 1.768 Million Tonne in February 2021.
It is expected that in the Financial Year 2021-22, BCCL shall not only achieve its annual target but also go beyond it. After 2018-19, this is the first time that BCCL is going to produce and dispatch over 30 Million Tonne of coal overcoming all challenges of the past  like the problem of market slowdown due to the Covid-19 pandemic, heavy rains during monsoon season etc.
BCCL has already closed last financial year's offtake with a 42% increase in coal laden railway rake dispatch with 26 days still to go in the current financial year. BCCL has achieved a massive growth of 65% in rake loading from an average of 12.6 rakes per day in 2020-21 to 20.9 rakes per day currently. It has also shipped 59% more coal to power sector consumers during the current financial year vis-à-vis the same period last year due to the sudden spurt in demand for electricity in the country. No power plant where BCCL has been supplying coal has reported a critical coal stock at the plant end.
As on date, for Financial Year 2021-22 the overall percentage confirming the declared grade on account of Third Party (without referee results) is 82.35% (provisional) against 65.01% during Financial Year 2020-21, registering an improvement in grade realization of 26.67% over last year. The grade confirmation for FY 2021-22 (till date) is highest among the subsidiaries of Coal India Limited. Notably the coal quality is measured on the basis of gross calorific value of coal and gradation of coal is carried out as per ash content in coal.
Samiran Dutta, Chairman-cum-Managing-Director BCCL who led the BCCL team for carrying out the achievement said,"An all-round enhancement in performance in all spheres, including production, dispatch, quality etc has been achieved due to the swift, timely and courageous decisions taken by the functional directors of BCCL and implementation of these decisions on ground by the General Managers of 12 operational areas of BCCL with their respective teams."
"The excellent team work shall go a long way in the well-being of the Company along with ensuring the energy aspirations of the Nation" further said Dutta.