Jharkhand plans virology lab at RIMS, Ranchi
At present, Ranchi has facilities to only test for swine flu; zika, dengue and Ebola is tested elsewhere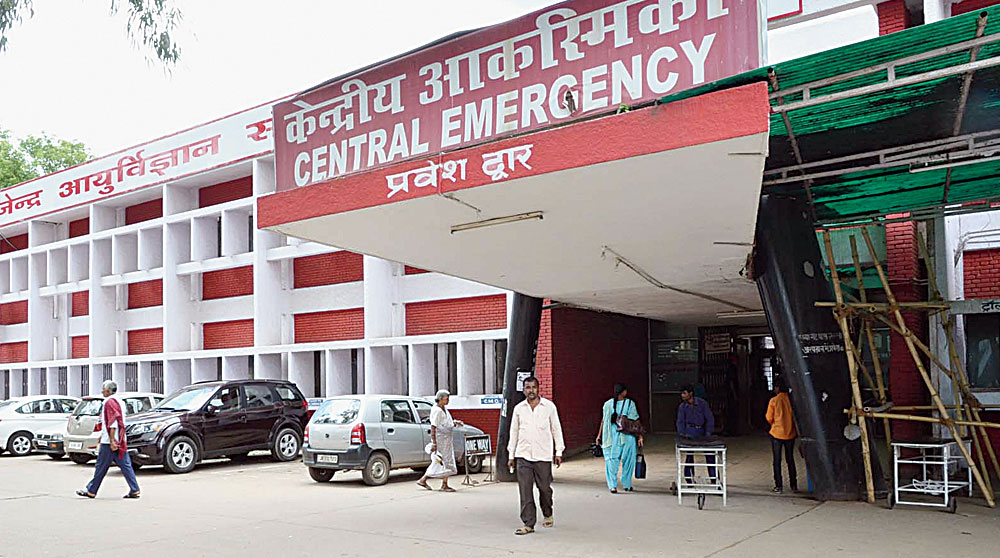 Healthcare dream: RIMS in Ranchi will house the advanced virology lab
Telegraph file picture
---
Ranchi
|
Published 14.11.18, 05:17 PM
|
---
Jharkhand is aspiring to set up an independent and advanced virology laboratory under the department of health research, a wing of the Union health and family welfare ministry.
The hi-tech facility will be housed at Rajendra Institute of Medical Sciences (RIMS), the premier state-run hospital in Bariatu and, according to RIMS director Dr R.K. Srivastava, operated on turnkey basis.
A turnkey project involves a contract under which a hired agency agrees to fully design, construct and equip a service facility and hand it over to the purchaser when the same is ready for operation.
"The virology lab will be sponsored by the Centre. We are looking for a firm to supply and install the advanced medical equipment in the microbiology department of RIMS. We hope to find one by the end of this year. Hopefully, the new lab will be functional by middle of next year," said Dr Srivastava.
Currently, only Medica private hospital in Ranchi is licensed to diagnose the H1N1 virus that causes swine flu. Samples of suspected dengue, Zika, Ebola and other victims are sent to Calcutta, Pune or Delhi for confirmatory tests.
"All specimens can be cultured here once the new lab becomes functional," the RIMS director said.
Head of microbiology at RIMS Dr Manoj Kumar said rudimentary virology labs were already functional at both RIMS and Jamshedpur's MGM Medical College and Hospital for the past two years, but advanced machines would help scan all viral strains in a better manner.
"The existing labs lack advanced equipment. The new virology lab will equip us with technologies for molecular testing and chemiluminescence immunoassay (a variation of the standard enzyme immunoassay), among others," he said.
According to Dr Kumar, the Union ministry had asked states to set up virology labs in 2012-13. "In 2016-17, elementary labs were set up at RIMS in Ranchi and MGM hospital in Jamshedpur. Now, the ministry wants us to upgrade the RIMS lab into a state-levelone. A directive to the effect was issued earlier this year," he added.
The lab will have facilities for serology, RT-PCR (used to qualitatively detect gene expression), isolation, fluorescence microscopy, tissue culture and sequencing for all enlisted viruses. It would facilitate applied research on viruses, development of kits and diagnostic reagents.
The entire cost of purchasing machines and installing them will be borne by the Union ministry in a phase-wise manner, the RIMS director said, adding that the lab will help the state manage epidemics in an efficient manner.