State no to bill leaving out Anglo-Indians
The House accepted the extension for SC/ST but rejected the move to drop nominations for Anglo-Indians on the final day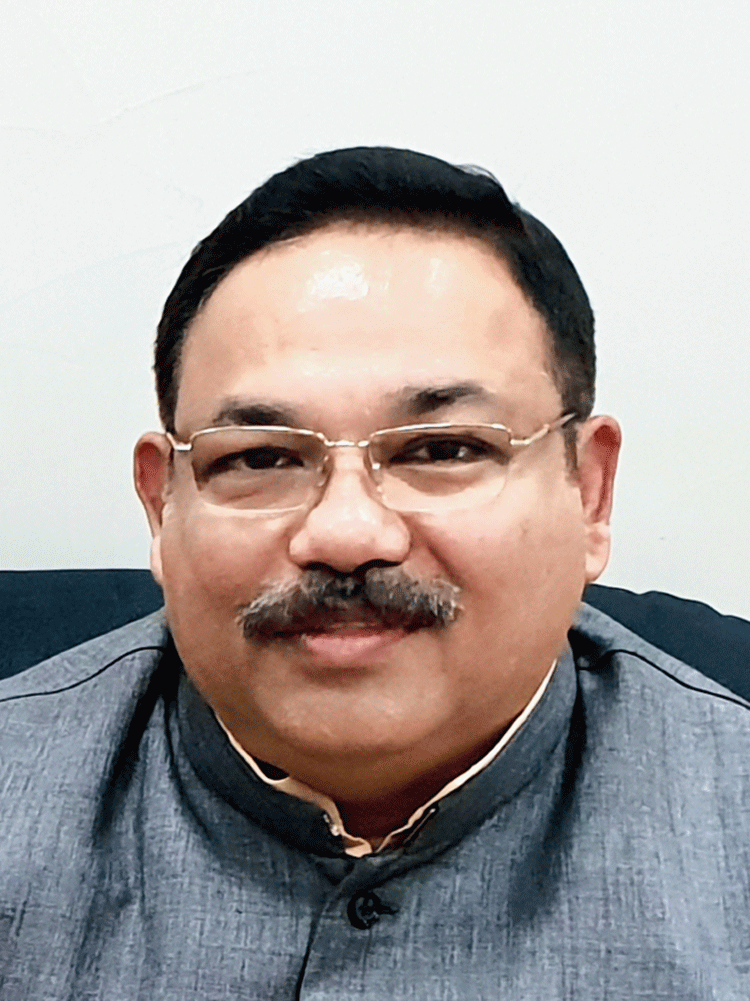 ---
|
Ranchi
|
Published 08.01.20, 09:06 PM
---
The Constitution Amendment Bill, which was passed by the Lok Sabha in December 2019, sought to stop the nomination of Anglo-Indians to the Lok Sabha and certain state Assemblies, has created a furore in Jharkhand.
The bill has two parts — extending the reservations for Scheduled Castes and Scheduled Tribes in the Lok Sabha and state Assemblies for 10 more years, and ending the provision for nomination of two Anglo-Indians to the Lok Sabha and Assemblies.
On Wednesday, the third and final day of the Assembly session here, the House accepted the extension for SC/ST but rejected the move to drop nominations for Anglo-Indians.
So far, the new Jharkhand Assembly doesn't have an Anglo-Indian nominated MLA.
Glen Joseph Galstaun, the last nominated Anglo-Indian MLA in Jharkhand, told The Telegraph on Wednesday that the community was shocked over the bill.
"Not only here, Anglo-Indians across India are shocked and anguished at the Centre's move that may lead to Anglo-Indian voices ceasing to exist in the Houses, " Galstaun said.
Kitty Taxeira, a member of one of the oldest settler families of Ranchi district's famed McCluskiegunj, set up way back in the 1930s by E.T. McCluskie, an Anglo-Indian businessman from Calcutta, also expressed her dismay.
"Not just us, people from Hindu and Muslim communities are equally shocked that the nominated Anglo-Indian MLA may not be there in the new Assembly," she said.
"As it is, the Anglo-Indian community does not have any particular state of origin."
She added that they had always, ever since Independence, seen an Anglo-Indian being nominated as MLA in united Bihar and then in Jharkhand.
She added they needed a member of their community in the state Assemblies and in Parliament to look after the interest of the community. "We appeal to people from all communities to support us," she said.
Maryanne Ekka, another member of the community in Jamshedpur who was also an office bearer of the local Anglo-Indian association in the past, said this was a question of the community's voice.
"The Constitution provided for this representation of our community in the Parliament as well as in state Assemblies, and withdrawing it will be an injustice," she said. "It is an attempt to stifle our voices."
While presenting the Bill in Parliament, Union law minister Ravi Shankar Prasad had said that according to the 2011 census, there were only 296 Anglo-Indians in the country. This number was contested by the All India Anglo-Indian Association, which claimed it had documentary evidence that the community was spread across 22 states and nine Union territories of India.
The association also wrote to Prime Minister Narendra Modi requesting him not to go ahead with the amendment.
Asked about the PM's reaction, association president-in-chief Barry O'Brien said from Calcutta they had not heard anything so far. "We had an important meeting on this issue in Calcutta on January 6 attended by representatives of nine Anglo-Indian organisations from India," O'Brien said. "We will write an appeal again."