Jharkhand news digest: Twin accidents in Hazaribagh, Chatra dampen Holi spirit
Elsewhere in the state: Explosives blast at Giridih house; Latehar police arrest rebel group couriers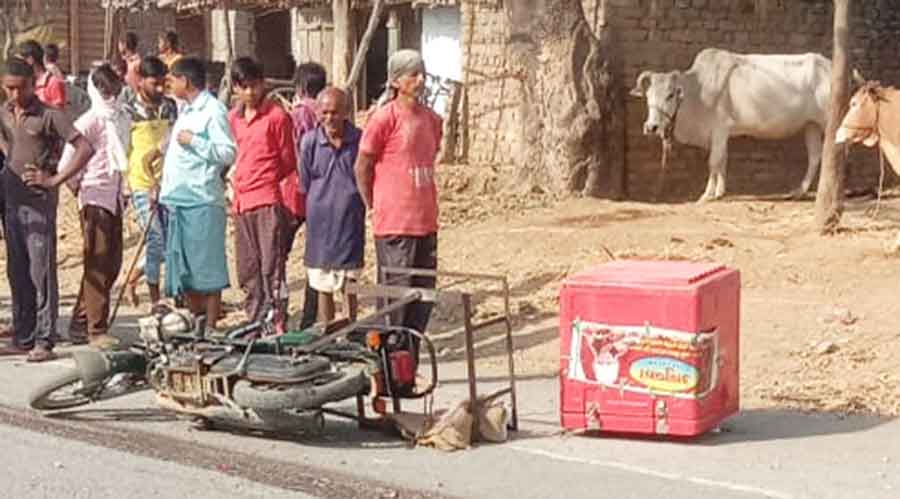 ---
---
Hazaribagh: A 12-year-old and a 30-year-old kulfi seller were killed in two separate road accidents in Hazaribagh and Chatra.
The first accident took place in in Salga village of Keredari block, 57kms away from Hazaribagh where Rupesh Kumar, 12, was crushed to death by a speeding tractor on Saturday evening. The driver fled the spot immediately.
Sanoj Sahu, 30, a kulfi seller and resident of Karma village under Huntergunj police station in Chatra was crushed to death by a truck when he was travelling for work on his bike.
Huntergunj officer-in-charge Rajeev Ranjan arrested the driver of the truck.
Villagers blocked the Chatra-Gaya road demanding compensation and other benefits for the family as Sanoj was the sole earner.
Circle officer Mithilesh Kumar assured the villagers of proper compensation and other benefits as per government norms in accidental deaths.
(Vishvendu Jaipuriar)
Explosives blast at Giridih house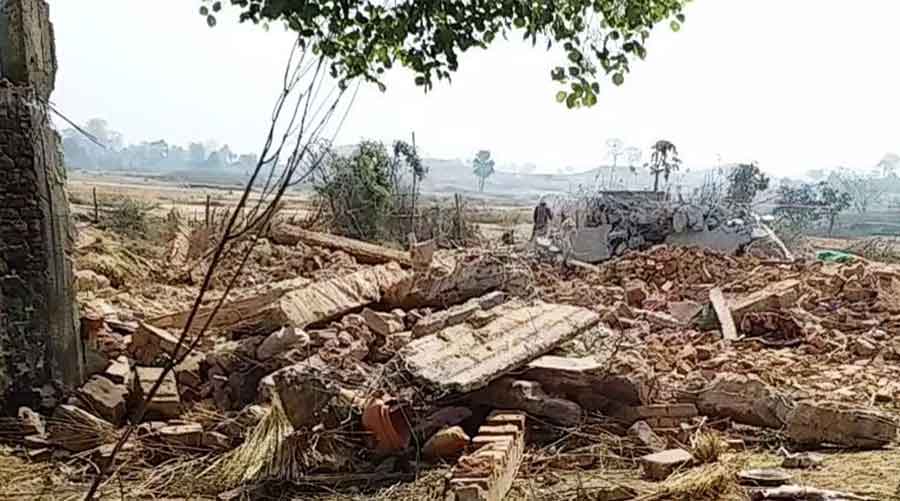 Giridih: An illegal stock of explosives kept in a house for mining purposes blew off on Saturday night killing two women and two children.
The devastating incident took place in the house of Budhan Rai at Khidia Moad under Tisri Block of the Giridih district. The entire house had collapsed because of the blast.
Initially it was suspected that it was a cooking cylinder which caused the blast, but the forensic team from Ranchi who reached the spot on Sunday confirmed that the explosives caused the blast.
Deputy comissioner, Rahul Kumar Sinha, SP, Amit Renu and other officials also visited the spot to assess the situation.
"Based on the report given by the forensic team, the police lodge FIR. The preliminary investigation indicated that it was explosives that blew off and four persons including two children were killed," said SP.
The village has illegal mica and stone mines.
Police sources said, the explosives were kept in the house of Budhan Rai by individuals involved in illegal mining in that area. Raids are being conducted to arrest them.
(Our correspondent)
Latehar police arrest rebel group couriers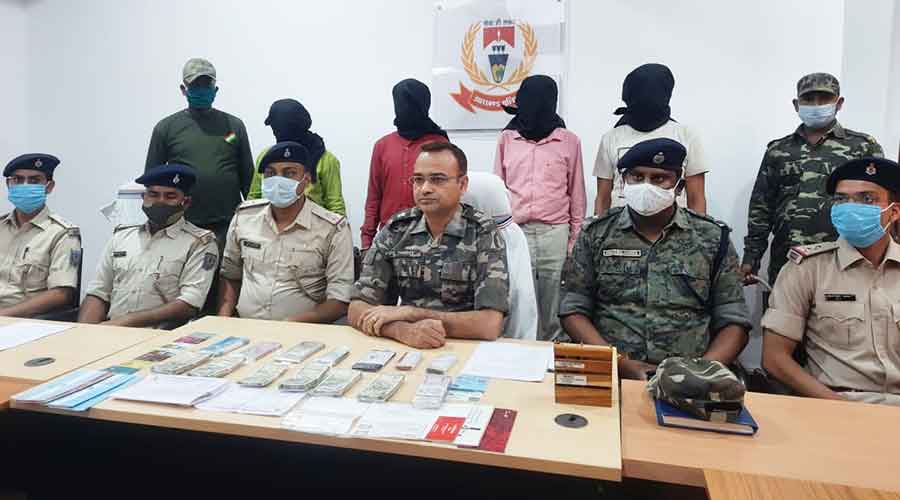 Latehar police on Sunday said Rs 4,48,500 was extracted from four over ground couriers of two rebel groups.
SP Prashant Anand said the cash was to go to CPI Maoists' top cadre Chhotu Kharwar and Jitender of the TSPC.
(Our correspondent)