Jharkhand news digest: Man murdered in Nirsa for alleged affair
Elsewhere in the state: Drinking water pipes gutted in Bagbera fire accident; Public outcry over construction at Hazaribagh lake; Jeweller killed in car accident on GT road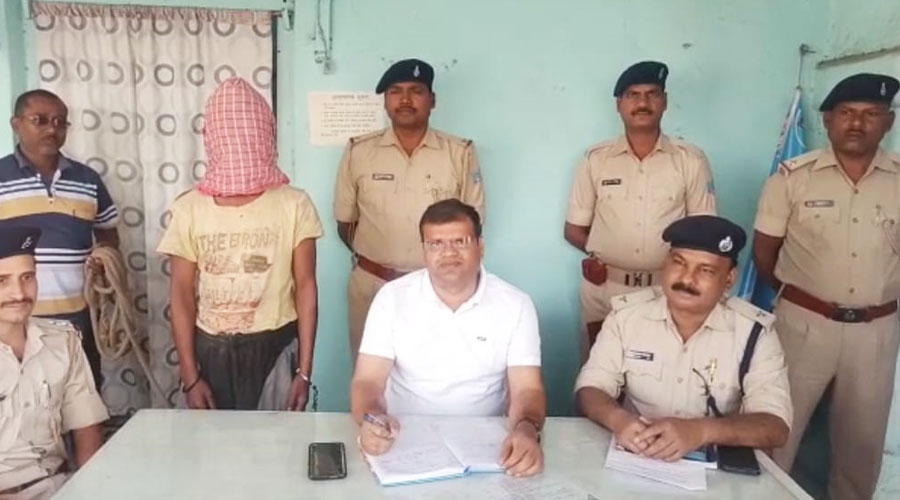 ---
Published 02.04.21, 11:22 PM
|
---
Dhanbad: Nirsa police on Friday arrested the main accused in the murder of a 39-year-old resident of Shashanberia area whose partially decomposed body was found a kilometre from his house.
Gardish Munda, his elder brother Kishun Munda and a friend Chandramohan Sawaiya strangulated Alda Singh on March 28 because of an alleged affair with Gardish's wife.
Police first apprehended Gardish Munda on the basis of suspicion but he later accepted his involvement in the murder following his interrogation. Raids are on to arrest the other two.
Sub Divional police officer of Nirsa, Bijay Kumar Kushwaha said, "Gardish Munda during the police interrogation revealed that he suspected that his wife Narmadeshwari Munda having illicit relationship with Adla Singh".
"Gardish discussed his problem with his elder brother; and other friend and they prepared the murder plot," said Kushwaha.
"The trio dumped the dead body in a den like opening and blocked its entrance with some boulders," said Kushawaha adding that police recovered the slippers, clothes, torchlight, and a necklace of the deceased as evidence which were hidden by them.
(Praduman Choubey)
Drinking water pipes gutted in Bagbera fire accident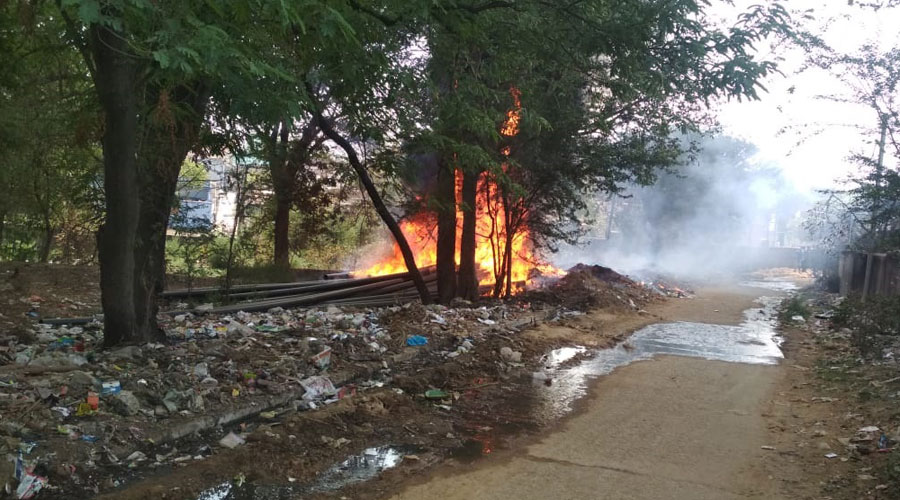 Jamshedpur: PVC pipes worth over Rs 2 lakh were gutted in a fire mishap at Hari Bagan area under Bagbera police station on Friday.
Initial investigation suggests that the heap of pipes caught fire as it was kept on a pile of municipal garbage.
The pipes were supposed to be laid down for drinking water supply in the densely-populated Bagbera Colony.
Local residents noticed the fire at around 12:15pm and informed the Bagbera police.
A fire tender reached the spot in an hour, but by that time the whole lot of pipes were completely gutted.
According to an official of the fire station, the spot was about seven kilometre away from the fire station and the fire tender had to naviagate through narrow and congested roads of the adjoining densely-populated Jugsalai area.
The OC of Bagbera thana, Rajesh Kumar Singh said the pipes were kept there for a fortnight.
"The department of Rural Drinking Water Supply had dumping the pipes on a heap of garbage. As it is a season of scorching sun, leading every thing exposed to the sun to getting dry, someone might have dropped a burning cigarette on the garbage heap, thus triggering the fire, "said Singh to The Telegraph Online.
(Kumud Jenamani)
Public outcry over construction at Hazaribagh lake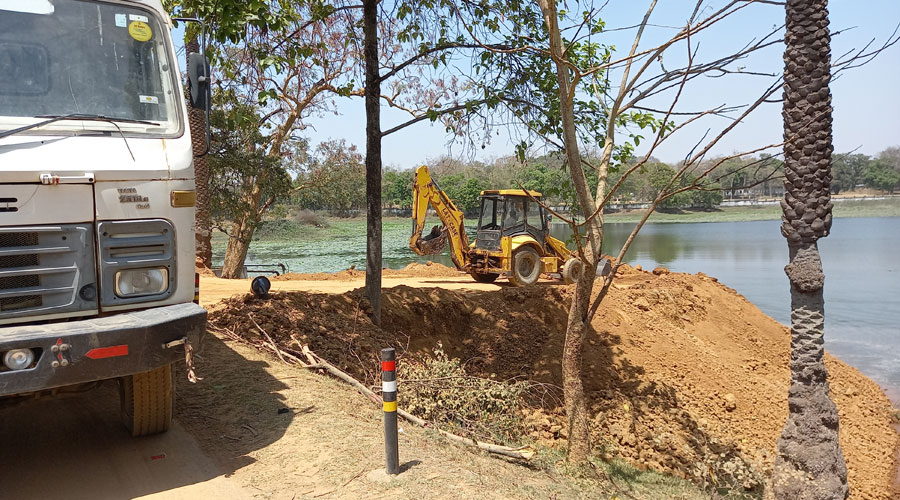 Hazaribagh: The contractor of a filtration plant being constructed at bada jheel of the Hazaribagh lake had to cease work after a public outrage on Friday.
Hazaribagh lake is cluster of four lakes and attracts large numbers of tourists due to its natural beauty and greenery.
Local residents reached the picturesque spot in large numbers including Hazaribagh sadar MLA of BJP Manish Jaiswal, mayor Roshni Tirkey, BJP leaders Bateshwar Prasad Mehta, Bhaiya Abhimanyu Prasad and environmentalist Mritunjay Sharma.
The contractor said the water filter plant is being constructed to supply water to Hazaribagh medical college. He said 90% of a portion of the bada jheel was going to be filled with sand on Friday.
Hazaribagh sadar MLA of BJP Manish Jaiswal said, "This is totally a wrong project and I will not allow to get it constructed on lake area."
Mayor Roshni Tirkey told The Telegraph online that for anyconstruction work, concerned agency or department has to take an NOC from municipal corporation. But, in this case, no NOC was obtained.
(Vishvendu Jaipuriar)
Jeweller killed in car accident on GT road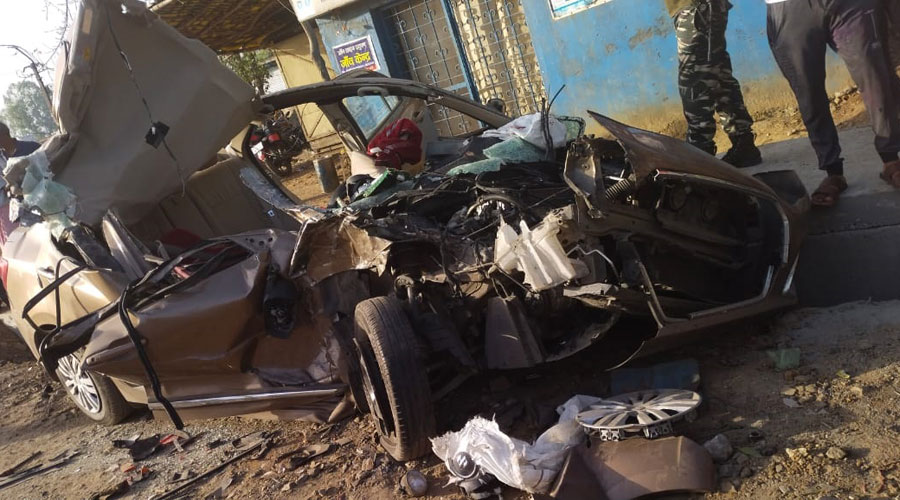 Hazaribagh: A jeweller was killed in a road accident on Friday on GT road while returning to Jhumritelaiya in Koderma from Calcutta.
The deceased has been identified as Chandrakant Soni.
Two others who were in the car with Soni sustained serious injuries.
Soni who was behind the wheels, had lost control over the vehicle and hit a stationary truck from behind near Hotel Rajasthan in Panchmadhav of Barkatha block. After hitting the truck, it hit a bridge killing Soni on the spot.
The body has been sent for postmortem to Hazaribagh medical college and hospital.
(Vishvendu Jaipuriar)
Dead body of teacher in Hazaribagh's Charwa dam
Hazaribagh: Police on Thursday recovered the dead body of a private school teacher from Charwa dam, 6km away from the town.
Officials said Shiv Shankar Prasad, 50, had stepped out of his house to go to the local market in Salgawan village. His relatives had lodged an FIR when he did not return for hours.
Police have sent his body for postmortem to Hazaribagh medical college and hospital.
"We are working on murder and suicide angles and are waiting for the postmortem report before reaching on any conclusion," said officials.
(Vishvendu Jaipuriar)
Duo arrested in LNT engineer's murder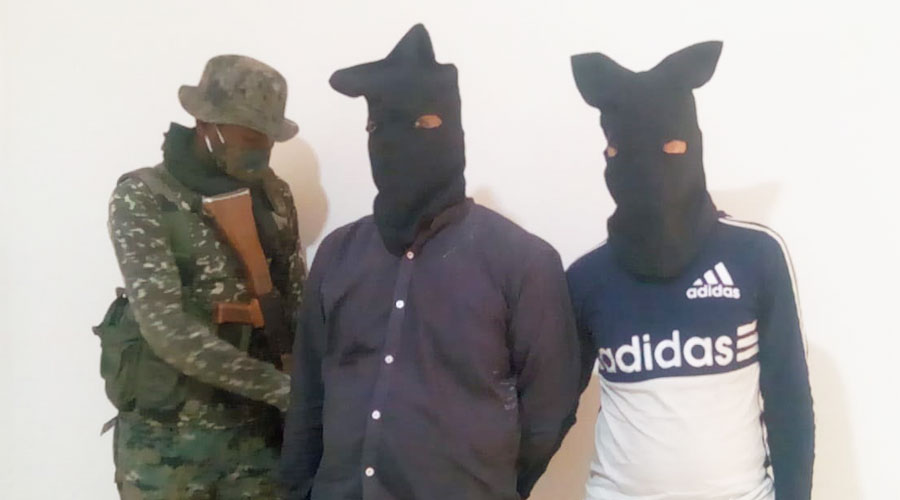 Hazaribagh: Police on Thursday arrested two members of the notorious Aman Srivastava gang who were behind the killing of LNT company engineer Satyendra Kumar Singh on February 19.
Singh was shot dead in a moving SUV near Pundri Chowk on Hazaribagh-Barkagaon road.
Hazaribagh superintendent of police Karthik S. said both were caught while going to Bes village on a bike. After interrogation, the duo admitted that they were behind the killing of the engineer.
The duo have been identified as Shivaji Rao and Rakesh Kumar Saw.
Police have recovered a pistol, a few live bullets, mobile phones and sim cards.
(Vishvendu Jaipuriar)
Cobra battalion jawan dies by suicide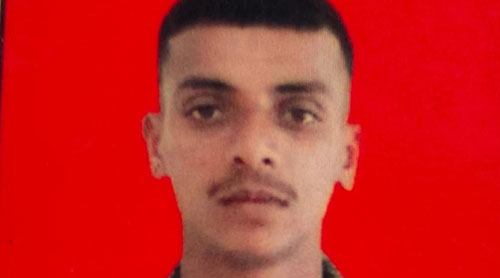 Hazaribagh: A jawan of the Cobra battalion on Thursday hung himself from the ceiling fan of his office in Barhi, 40kms away from Hazaribagh district headquarter.
Barhi police officials said Sandeep Nayak, 27, was suffering from depression and undergoing treatment in Ranchi.
The body has been sent for postmortem to Hazaribagh medical college and hospital.
(Vishvendu Jaipuriar)