Jharkhand News Digest: Heaters, wood planks and gunny bags for Bokaro zoo animals to brace harsh weather
Elsewhere in state: Seventeen children screened at MMCH Daltonganj for club foot, PK Roy Memorial College gets photography and nature club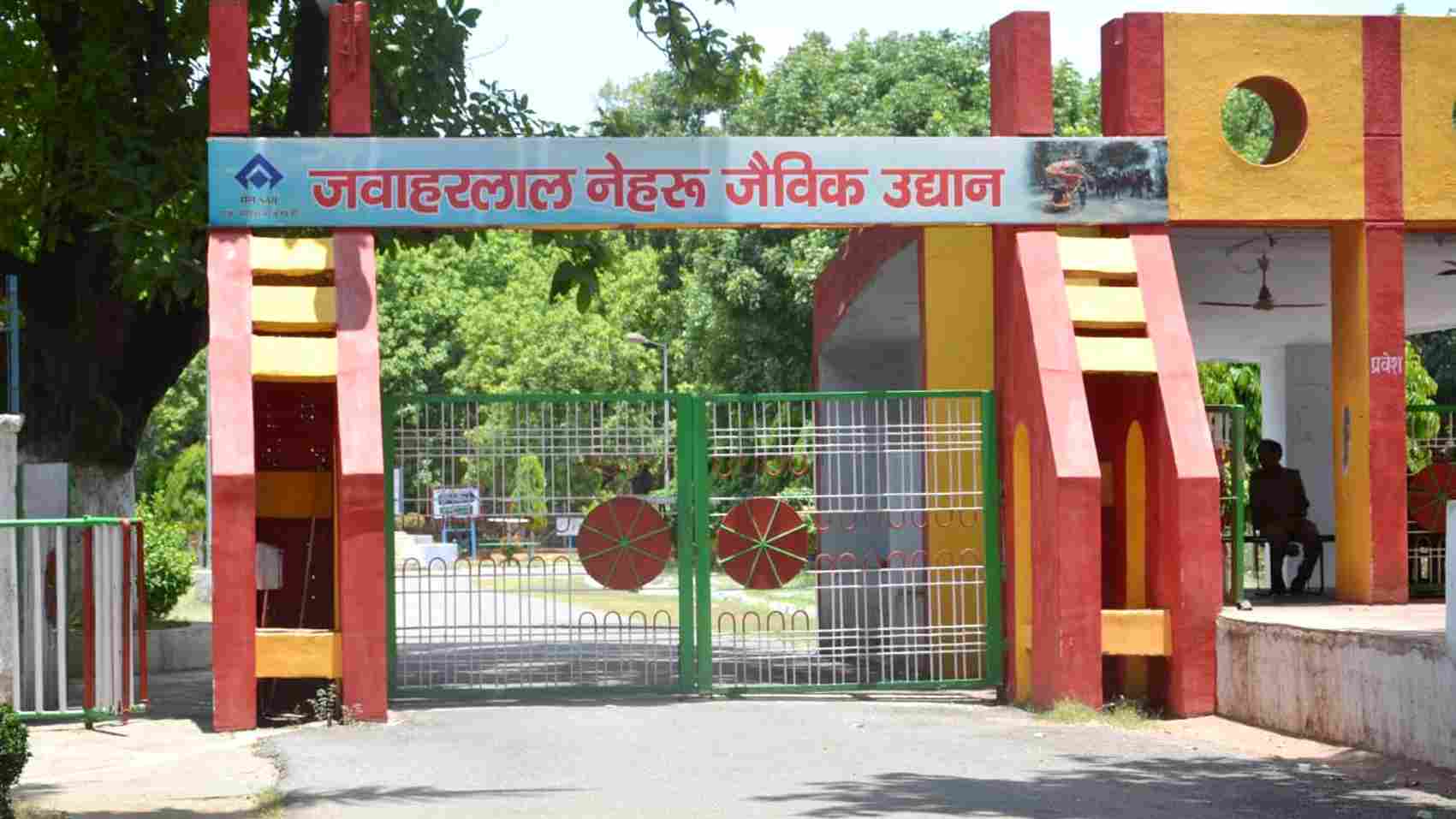 ---
Published 02.12.21, 10:22 PM
|
---
Dhanbad: With winter setting in the authorities at Jawaharlal Nehru Biological Park have begun making special arrangements for over 250 animals to beat the cold.
Wood planks have been placed in enclosures of the big cats – leopard and tiger.
This apart, a room heater each has also been installed in each of the two cages while gunny bags have been used as curtains.
Trees around these enclosures have been pruned to allow sunlight to reach the cages.
Gautam Chakravarty, Zoo Director said, "Hay has been spread at the deer enclosure that houses 50 spotted deer and 10 Sambar Deer. Gunny bags gave also been hung."
"Similar arrangement has been made for the birds and other animals. Throughout winter, we will be supplying protein and vitamin rich food to both the herbivorous and carnivorous animals."
The special arrangements will be in place till February, following which the zoo will make arrangements for the summer.
Praduman Choubey
17 kids screened at Daltonganj's MMCH for clubfoot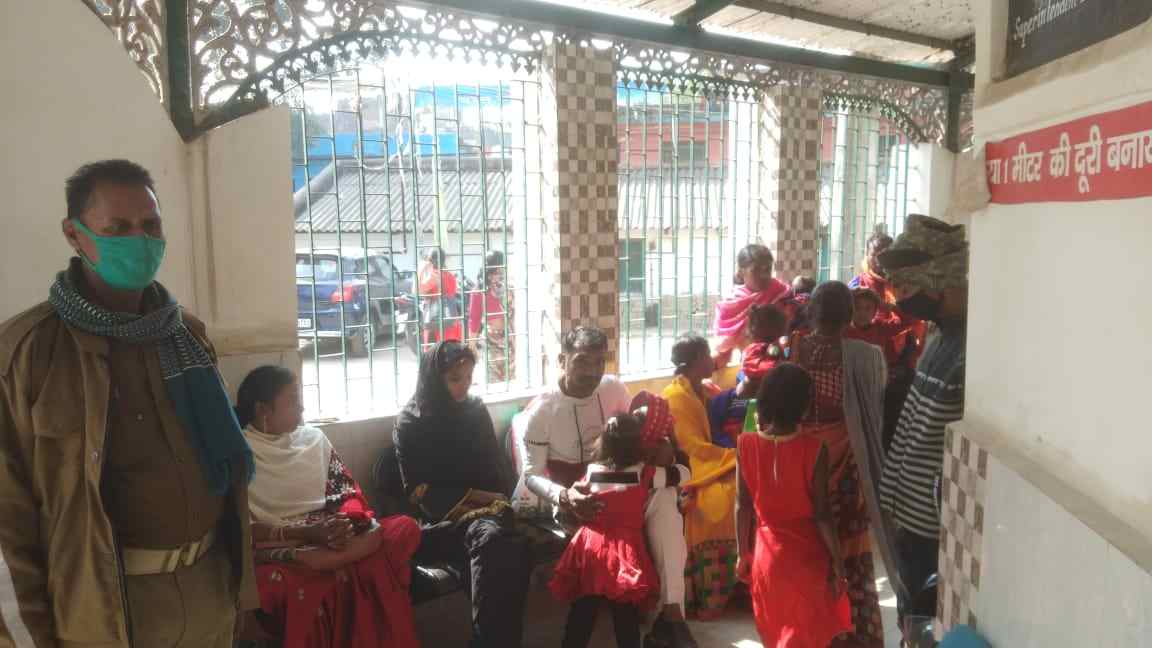 Daltonganj: Seventeen children, including seven girls were screened at MMCH Daltonganj for their club foot. According to the medical superintendent Dr R D Nagesh, "The kids were screened at the Golghar of the MMCH Daltonganj."
Paediatric Gaurav Vishal, said, "Club foot is a common problem for many kids. Awareness among parents can help the children overcome this issue."
According to Dr Vishal, it's a congenital bone deformity in which foot gets out of shape.
"This is recoverable with simple manipulations like plastering the foot of the affected child for around 6-8 weeks."
A mother refusing to be named said, "I got late in having my girl treated because of Covid-19 and the lockdown."
"Among the 17 children who were screened, three had club feet," said the counsellor of the health aid NGO Cure India, P R Masih.
Masih said, "Parents of kids who have been diagnosed with club foot have been asked to visit Cure India Ranchi for the specialised treatment."
Our Correspondent
PK Roy Memorial College gets photography and nature club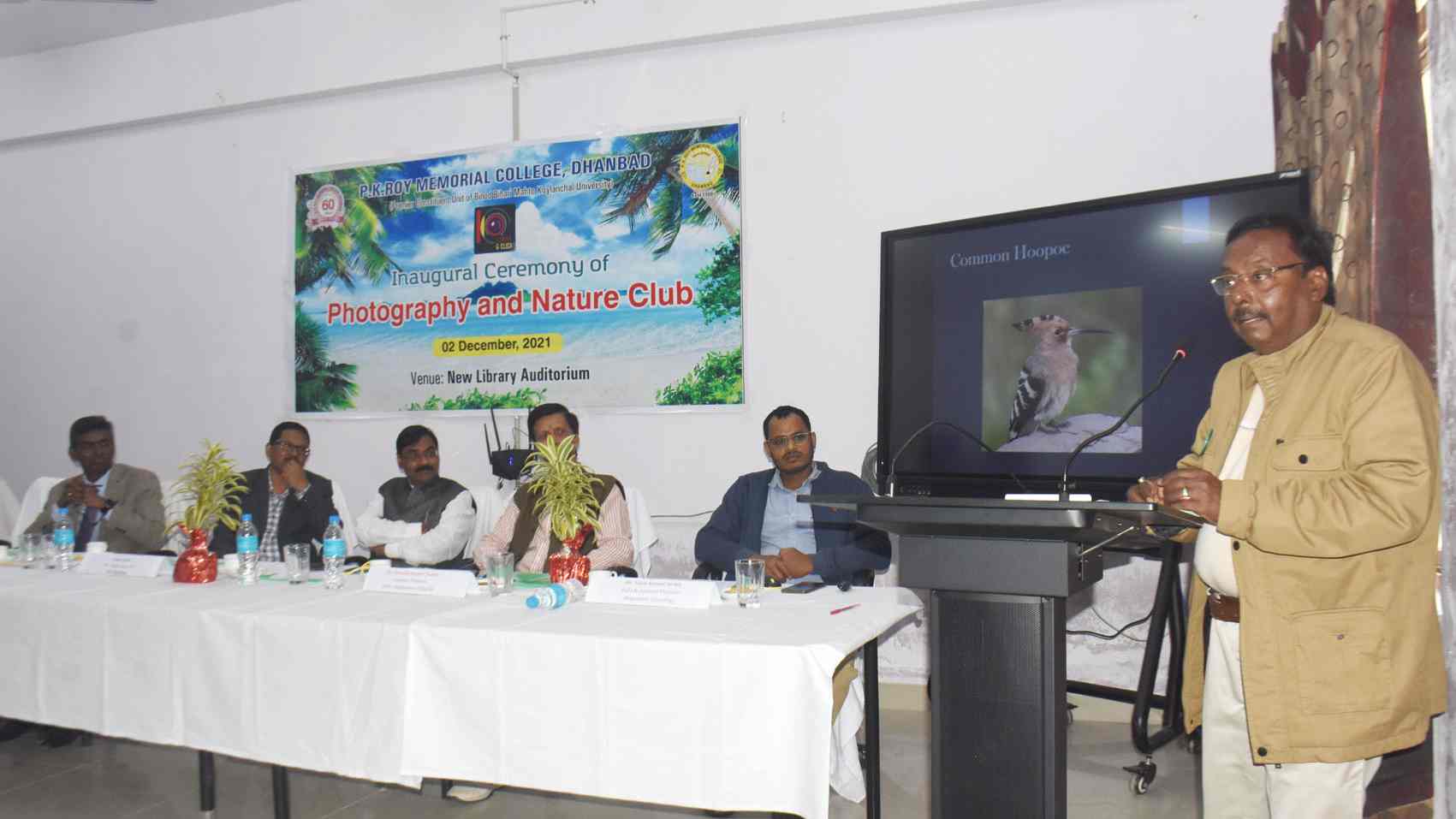 Dhanbad: Aiming to sensitise students about wild life and conservation of nature, PK Roy Memorial College, a premiere college of Binod Bihari Mahto Koyalanchal University, Dhanbad launched Photography & Nature club in association with group of Bird lover of Dhanbad, Dhanbad Birders, headed by AK Sahay (63), a retired banker and renowned wild photographer.
A 12 page booklet of Sahay bearing the photographs of different birds including Red Avadavat, Alexandrine Parakeet, Lesser Whistling duck, White Throated Kingfisher, Purple Sunbird, Pheasant tailed Jacana, Purple Swamphen, Brahminy Starling; Eurasian Collared Dove, Red-naped Ibis and Black Hooded Oriole was released in the presence a host of dignitaries including District Forest Officer, Vimal Lakra and Principal of Host College, BK Sinha.
Speaking during the occasion, Sahay said, "Members of nature club would be taken to field trip of different Bird Spots in Dhanbad town and adjoining areas. It will be followed by quiz organized in the college on the basis of study carried out during the visit."
He further said, "A three-month awareness programme for the students of the college, titled Nature Awareness programme would be organised."
Vimal Lakra, District Forest Officer of Dhanbad while lauding the effort of the college and Dhanbad birders, said, "Sensitizing common people towards wildlife and nature can play an important role in conservation of nature."
Praduman Choubey