Jharkhand industries come to the rescue of states fighting oxygen crisis
Tata Steel, Bokaro Steel supply around 5500 metric tonne to UP, MP, Bengal, Bihar, Maharashtra, Odisha and Andhra in the time of Covid second wave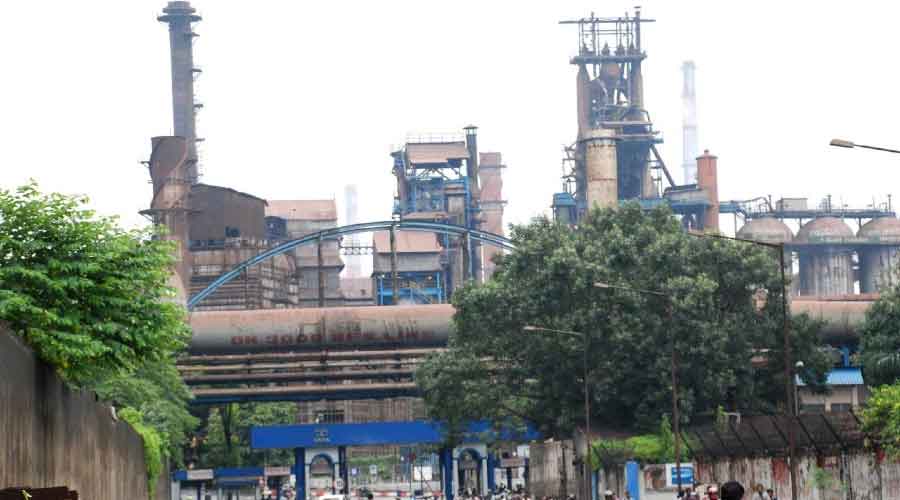 ---
Ranchi
|
Published 22.04.21, 04:15 PM
|
---
Industries in Jharkhand have come to the rescue of several thousand Covid patients in states across the country amid an acute crisis of medical oxygen by sending much-needed supplies and ensuring foolproof logistics to meet future demand on time.
Jamshedpur-based Tata Steel and the Bokaro Steel Limited in Bokaro – two steel giants of Jharkhand – have supplied close to 5,500 metric tonne of liquid medical oxygen (LMO) to Uttar Pradesh, West Bengal, Bihar, Madhya Pradesh, Maharashtra, Odisha and Andhra Pradesh to combat the crisis, officials from the two companies said on Thursday.
A statement issued by Tata Steel in response to a query said that around 4,000 tonne of LMG was supplied from the oxygen plant in Jamshedpur to different states from April 1 to April 21.
"Apart from supplying oxygen to hospitals in Jamshedpur and other Jharkhand cities, we are supplying oxygen to states like Odisha, West Bengal, Bihar, Uttar Pradesh, MP and AP through our manufacturing units in Jamshedpur, Kalinganagar and Angul," the statement read.
Public sector unit Bokaro Steel has supplied more than 1,200 metric tonne of oxygen to different states in April. BSL chief of communication Mani Kant Dhan said they have been supplying oxygen every day to hospitals and independent oxygen supplying agencies in different states since the beginning of April. Besides, BSL is also providing oxygen to a 900-bed hospital in Bokaro itself, added Dhan.
As per details shared by Dhan, from April 1 to April 21, BSL supplied 232 metric tonne of LMO to Jharkhand, 324 metric tonne to Uttar Pradesh, 282 metric tonne to Bihar, 20 metric tonne to West Bengal and 19 metric tonne to Maharashtra.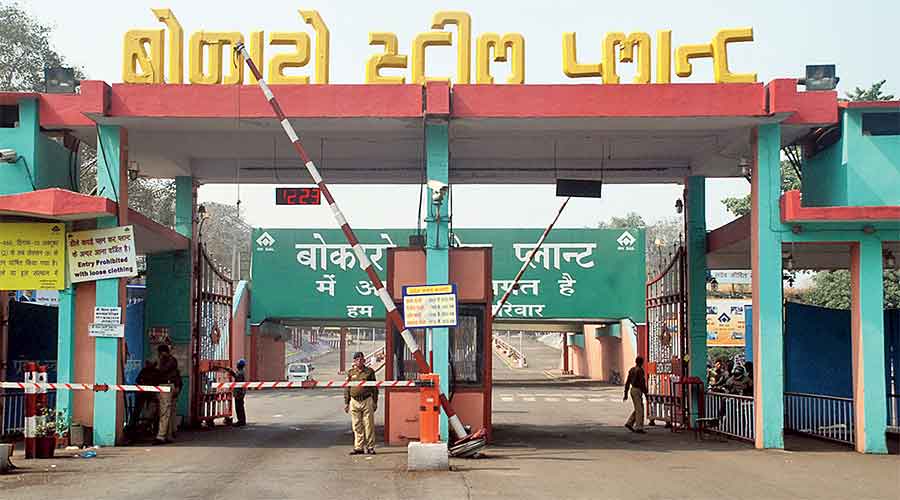 Besides, the steel plant has also supplied liquid oxygen directly to government and private hospitals to various states. It has supplied 137 metric tonne oxygen directly to hospitals in Uttar Pradesh, 72 metric tonne to Bihar, nine metric tonne to West Bengal and 154 metric tonne to Madhya Pradesh.
These developments come at a time when the country is faced with a major crisis of medical oxygen that has led to the death of several Covid patients acorss the country. Social media is abuzz with requests for medical oxygen for patients in different parts of the country as many hospitals have ran out of supply.
The Tata Group was also lauded by Prime Minister Narendra Modi and Union railways, commerce and industries minister Piyush Goyal for the company's efforts during the ongoing Covid crisis.
"Compassionate gesture by Tata Group. Together, the people of India will fight Covid-19," the Prime Minister tweeted from his official Twitter account on Wednesday.
Some media reports have highlighted that India could not provide oxygen to needy patients despite producing enough liquid oxygen owing to lapses in logistics. Delhi chief minister Arvind Kejriwal on Thursday sought the support of other states in fighting the oxygen crisis in the country and said that states should help each other in meeting the demand for oxygen.