Industrial areas in Jharkhand may look cleaner in the days to come.
The board of directors of Jharkhand Industrial Area Development Authority (JIADA) at its 10th meeting, chaired by chief minister Hemant Soren, on Monday gave nod to select an agency through tender for garbage disposal in various industrial areas under JIADA.
"After the board's approval, we will start the tender process and hope to select the agency in next two months.
"The agency will be entrusted to collect waste from each of the industrial units on a daily basis as is done in municipal areas. In return, industrial units will have to submit a nominal user charge to the agency," said JIADA secretary Nagendra Paswan.
There are four industrial areas in the state with regional offices at Adityapur in Seraikela-Kharsawan district, which hosts region's largest automobile ancillary hub, Bokaro, Ranchi and Dumka (for Santhal Pargana region).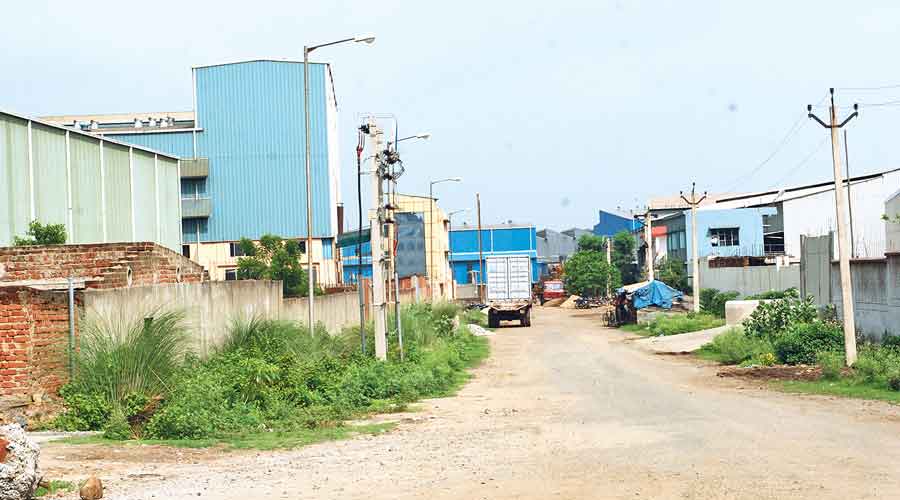 Industrial units at the Adityapur Industrial Area. Bhola Prasad
A senior official at JIADA informed that there are over 5,000 industrial units which generate waste on a daily basis.
"However, as of now there is no mechanism to lift the garbage though effluent treatment plants (ETPs) are in place for treating industrial wastes. The industrial units' garbage lie near the backyards of most of the units and is cleaned in a month or at times even after several months. The step will help in regular cleaning of garbage and which in turn would make the industrial vicinity more cleaner," said the official.
The official said that after selection of the agency, the JIADA will see the approximate quantity of waste generated and then start the process of recycling the waste.
A total of 24 proposals were discussed in the meeting and approval was given for transfer of leasehold rights of partial land under relevant clauses of Jharkhand Industrial Area Development Authority Regulation-2016 after receiving 100 per cent fee of fixed land value in the current prevailing year.
Approval was also given to increase the land value, rent, maintenance charges in all the four regions under JIADA by changing them into commercial areas. Approval was also given to the JIADA's budget for the financial year 2022-23.
It was also decided that nearly 34.07 acres of land in Gopalganj village of Nirsa zone of Dhanbad reserved for establishment of leather or footwear park would be deserved and approved for establishment of general category industries.
Similarly approval was also given to dereserve the remaining land out of the allotted land reserved for food processing, hatchery, egg, meat processing in Sosai industrial area in Ranchi region.