Jharkhand gets direct train for elderly and poor Kumbh pilgrims
IRCTC had earlier said pilgrims from the state would have to change trains at Varanasi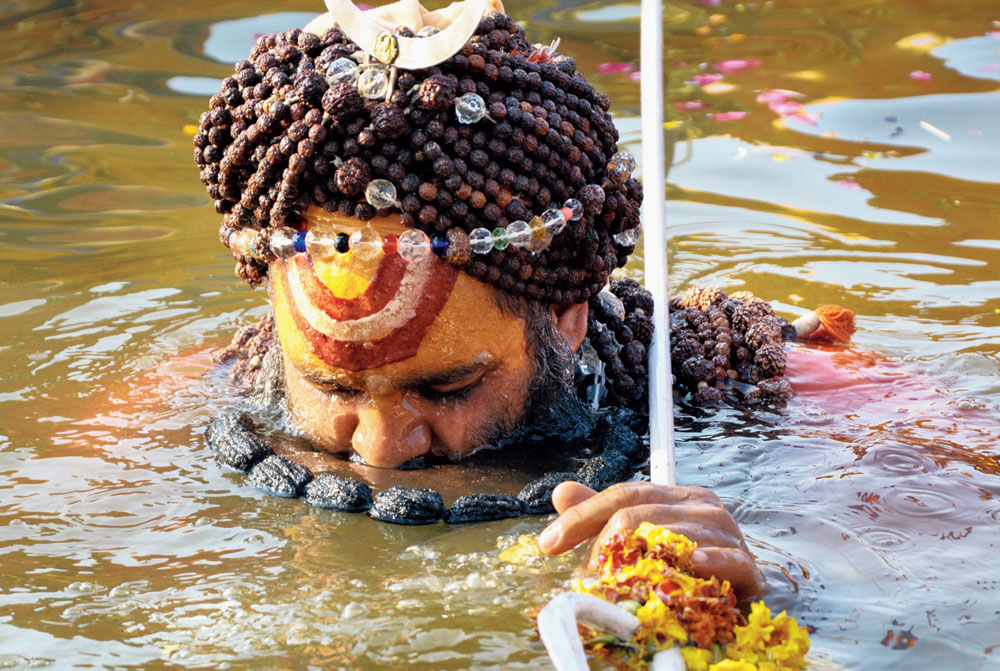 ---
---
Better late than never. Poor and elderly pilgrims of Jharkhand, who were disappointed at the postponement of the state-sponsored pilgrimage to the auspicious Kumbh-Mela in Prayagraj (formerly Allahabad), can now hope for a fresh date next week.
Indian Railway Catering and Tourism Corporation (IRCTC) has agreed to the request of Jharkhand Tourism Development Corporation (JTDC) for a special train for BPL pilgrims till Prayagraj next week under the Mukhyamantri Teerth Yatra Yojana. Under the fresh plan, a rake of 14-sleeper-coach special train can start from Tatanagar on January 29, and after touching Hatia (Ranchi), Daltonganj (Palamau) and an operational halt at Deen Dayal Upadhyaya Junction (formerly Mughalsarai), reach Prayagraj on January 30, said IRCTC group general manager (East Zone) Debashish Chandra.
Devotees can take holy bath either on January 30 or January 31. The train will leave from Prayajraj on February 1 via the same route.
Last week, the reason the state-sponsored Kumbh pilgrimage scheduled from January 20 couldn't work out was because IRCTC had said special trains would not go till Prayajraj but only till Benaras (Varanasi Junction) after which the elderly would have to switch trains. This was not acceptable to tourism officials as they did not want to put elderly pilgrims in any sort of hassle.
JTDC managing director Sanjeev Besra said, "We are closely scrutinising the fresh offer of IRCTC and would plan their pilgrimage schedule accordingly."
A source in the JTDC revealed on the condition of anonymity that the schedule of the train would be arranged in such a manner that chief minister Raghubar Das could flag off the pilgrims at least in one of the halts.
"We want the chief minister to flag off pilgrims at least at one of the halts. Since the Assembly session would continue (on January 29) it is unlikely that the chief minister would leave for his hometown Jamshedpur to be present at Tatanagar station then. Hence, we might arrange the ceremony at Hatia. In the first phase we will cover three regions Kolhan, Palamau and South Chhotanagpur. In the second phase, we will cover Santhal Pargana and North Chhotanagpur," said a senior JTDC official.
In the first phase, over 800 pilgrims will travel on the train. While pilgrims from twin Singhbhums and Seraikela-Kharsawan will have to come to Tatanagar to board the train, devotees from Ranchi and neighbouring districts will have to come to Hatia and similarly those from Palamau to Daltonganj.
The state government had inked an MoU in September 2016 with the IRCTC and Jharkhand Tourism Development Corporation (JTDC) to facilitate the pilgrimages of poor and elderly citizens for free under Mukhyamantri Teerth Yatra Yojana.
The government implemented the ambitious scheme with the IRCTC and JTDC in 2017. Under this, any Jharkhand resident aged above 60 years and under BPL category can go on state-sponsored pilgrimages twice his/her lifetime to destinations both inside and outside the state with a condition that there is a gap of two years between two trips. Since the scheme's inception, thousands of elderly pilgrims have gone to Puri (Odisha), Rishikesh and Haridwar (both in Uttarakhand).