Jharkhand dazzles in film by Goutam Ghose
Check out 'raw beauty' near Ranchi and in Netarhat in movie on human empathy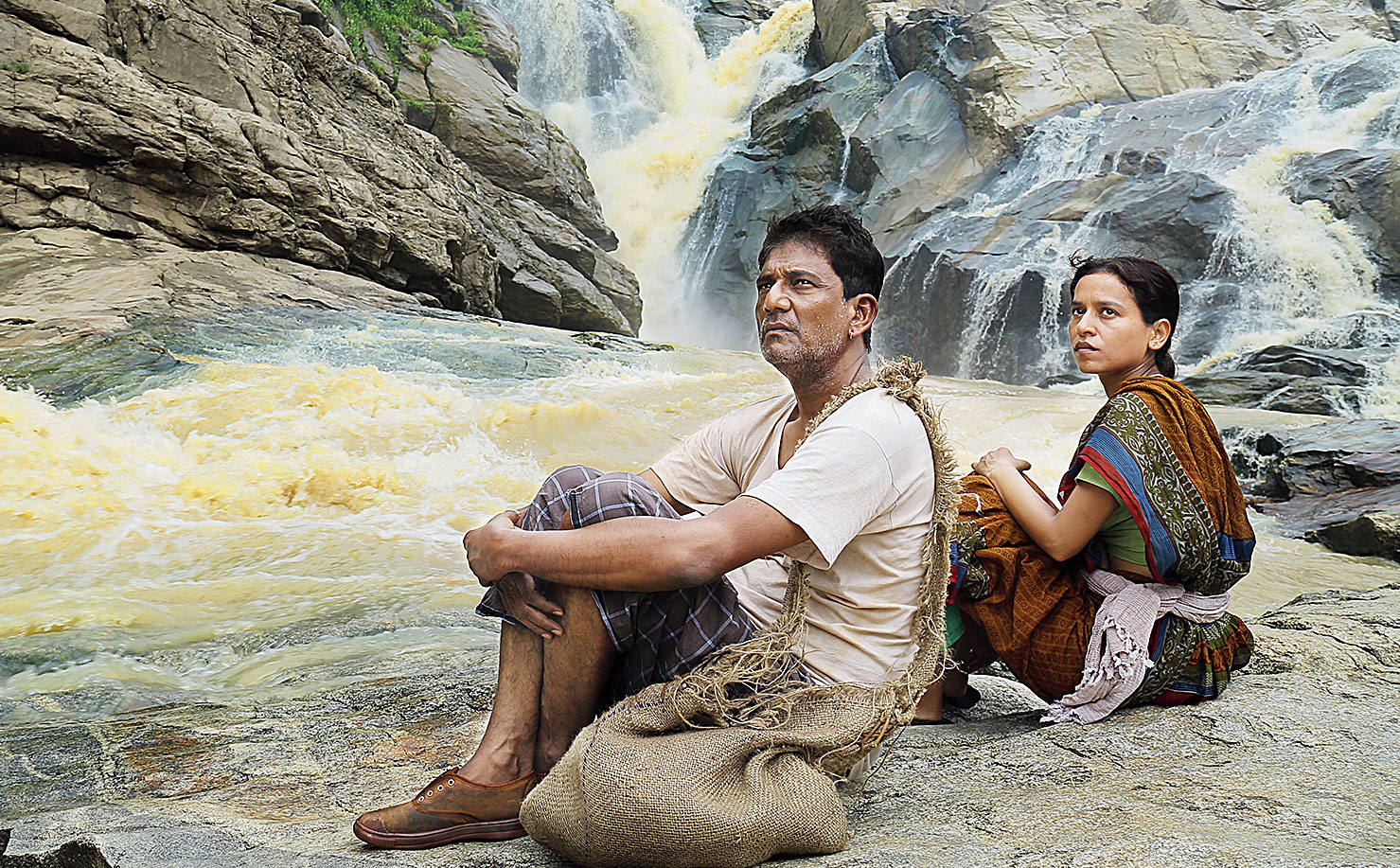 ---
---
It's always exciting to see one's own city or state on the silver screen. Parts of Jharkhand — Netarhat and Ranchi — will be seen in an upcoming Hindi film , Raahgir, by acclaimed National Award winning filmmaker Goutam Ghose.
Starring Adil Hussain (of Life of Pi and English Vinglish fame, and who played a cameo in the 2019 monster hit Kabir Singh), Tillotama Shome (Monsoon Wedding, A Death in the Gunj) and Neeraj Kabi (Talvar, Hichki, web series Delhi Crime), the film has been shot extensively in Netarhat and around Ranchi city limits for months since last year.
Though the release date of the film has not been final, it has been decided that it will be screened across major film festivals before a commercial release. A special promotional screening will also be screened for Jharkhand.
Raahgir, a tale of human empathy during a time of crisis, is based on a short story by Prafulla Roy. Two strangers Nathuni and Lakhua (played by Tillotama and Adil), who meet on a journey to the nearest town in search of their livelihood, forms the crux of the plot.
Producer Amit Agarwal who has produced the film under the banner Adarsh Telemedia with past films like M.S. Dhoni-The Untold Story and Simran, said Raahgir had received positive response at its special screenings.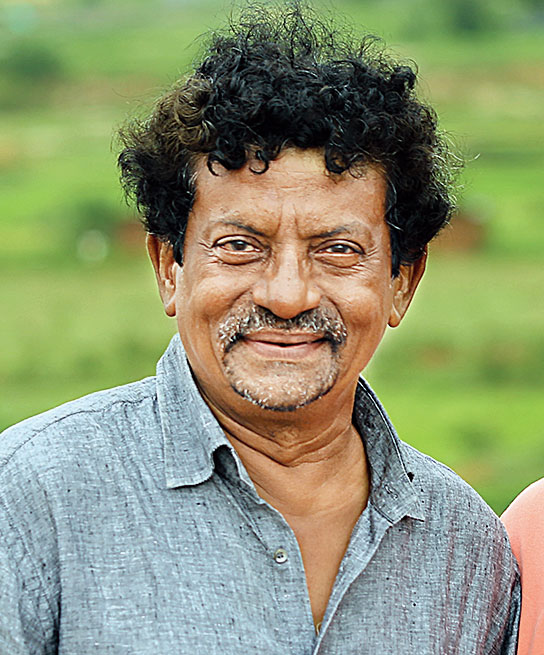 "In fact the film is being talked about (in industry circles) for its beautiful natural locales," said its producer Agarwal. "The locations where we shot are absolutely new for the audience. The whole team was mesmerized by the raw beauty before us."
He added the film speaks about depicting the tribal face of the state, culture, tradition, folk music, rituals and beliefs. The natua, one of the important dance forms of Bengal and Jharkhand, is an integral part of the film.
"I am sure more people would want to visit the state after seeing the film. I hope with such films Jharkhand becomes the new tourist hotspot for people across the world," he added.
With Raahgir, Agarwal also intends to join hands with the state government to attract filmmakers to shoot in Jharkhand and showcase investors from across the globe about the potential of the state in film business.
Film buffs in the state are excited about the Goutam Ghose film shot in Ranchi and Netarhat.
"I trust Ghose's sensibility completely. And when a location is filmed on camera, it tends to look more beautiful. Beyond beauty, I think films made by such great directors such as Ghose and reputable production houses will attract more filmmakers to Jharkhand, which will also generate a variety of jobs and inspire more tourists to visit here," said Shailendra Kumar, an avid theatre and film buff in Jamshedpur.
In the recent past, Jharkhand made significant movie-screen outings in the form of Jamshedpur's locales in Udaan, the bylanes of Ranchi in M.S. Dhoni-The Untold Story and Dumka's vast panorama in Begum Jaan, to name a few.