Jharkhand Congress seeks judicial probe into Pegasus affair
'Amit Shah must resign for attack on privacy of individuals'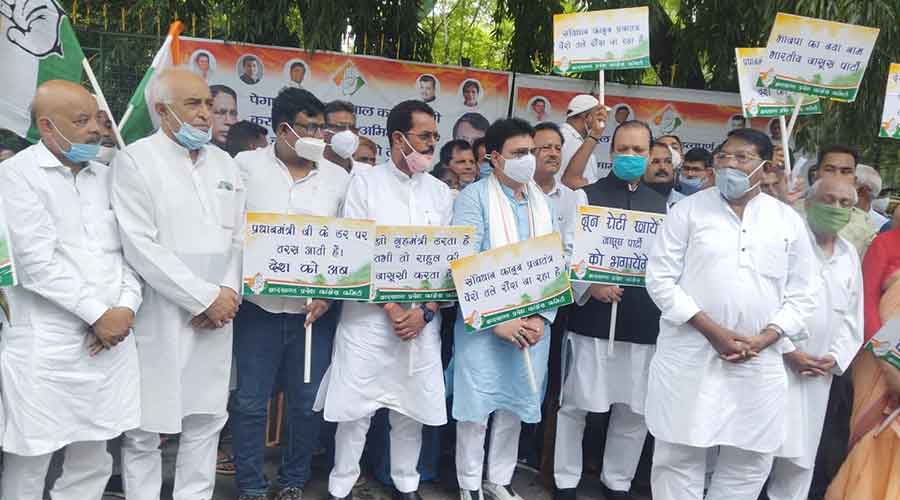 ---
|
Ranchi
|
Published 22.07.21, 07:13 PM
---
Over a hundred Congress party members, holding banners and posters against the Modi government at the Centre, marched to Raj Bhavan and held a sit-in there for over two hours on Thursday to demand the resignation of Union home minister Amit Shah and a judicial probe into the Centre's alleged attempts to snoop on  journalists, activists and politicians using Pegasus, an Israel-made spyware.
The Congress, which is part of the ruling JMM-led alliance government in Jharkhand, denounced the Centre for attacking individual's right to privacy. 
"The party will settle for nothing less for the illegal acts committed by the Modi government," said state party president Rameshwar Oraon. "One by one, the Modi government has been denting democratic institutions and now people's right to privacy, enshrined in the Constitution, is also being violated. The Supreme Court must take cognizance and institute a judicial probe and the home minister must go," he demanded.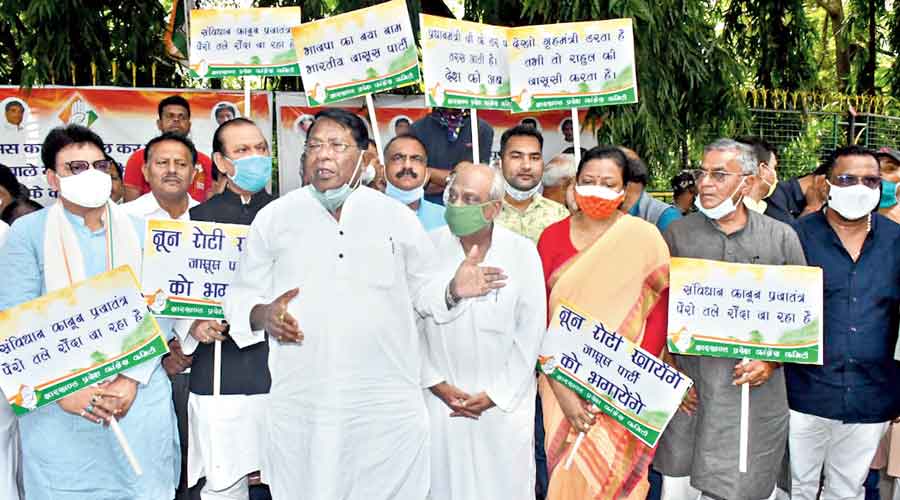 Over 150 party men took part in the political congregation. State agriculture minister and Jarmundi MLA Badal Patralekh wondered if anyone was safe in the country today. "From bedroom to bathroom, we are being watched by Modiji. He is so terrified and insecure that no one seems to be safe in this country," he said.
Notably, Jharkhand Mukti Morcha (JMM) too attacked the Centre after the controversy surfaced, demanding a joint parliamentary probe (JPC) to unearth the truth.