Triangular fight between crorepatis
Hazaribagh locked in a direct fight between sitting MLA and BJP candidate Manish Jaiswal, Congress's R.C. Prasad and JVM nominee Munna Singh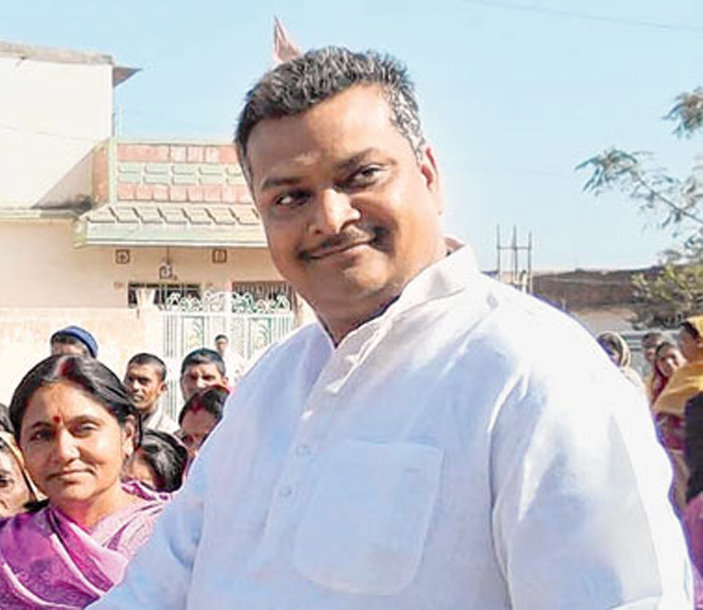 ---
---
"Is baar koi Modi lahar nahi hai yahan. Is baar teen logon ke beech siddhi ladayi hai (No Modi wave here this time. Hazaribagh is witnessing a three cornered war on local issues)."
This nugget of political wisdom comes from Banshi Lal, a jhaalmuri (spicy puffed rice) seller of Hurhuru mohalla that falls in Hazaribagh constituency.
The prestigious Assembly seat under Hazaribagh Lok Sabha seat that votes on Thursday is locked in a direct fight between sitting MLA and BJP candidate Manish Jaiswal, Congress's R.C. Prasad and JVM nominee Munna Singh.
An industrialist, with investments scattered in the education sector, Jaiswal is one of the richest candidates this Assembly elections with declared assets of around Rs 27.04 crore. But he's up against four more crorepatis in fray, JVM's Singh with Rs 19.15 crore, Congressman Prasad with Rs 10.64 crore, Lok Janshakti Party's Mukesh Kumar with Rs 10.83 crore and AIMIM's Nadeem Khan with Rs 1.21 crore.
Jaiswal, who shifted to the BJP from the JVM in 2013 and won the 2014 Assembly polls piggybacking on the Modi wave, is confident of his victory this time too.
"Maine neta nahin, beta bankar kaam kiya hai," he says with folded hands during meetings and rallies, as he speaks about "roads connecting villages to the town, sanctioning the ambitious Konar drinking water project in the town".
But despite Hazaribagh being a BJP stronghold, this time Jaiswal seems to be facing a tough challenge from Singh who is eating into BJP votes. Prasad is banking on traditional Congress votes as well as of those unhappy with the workings of the Raghubar Das government.
Rivals Singh and Prasad often mock the "double-engine sarkar" that the BJP refers to. Singh charged Jaiswal with not looking into whether new roads were made well and alleged widespread corruption in their construction. He pointed out that nothing much had been done to beautify the town's pride, Hazaribagh Lake. "In paanch salon mein weh sanvedanheen rahe (He remained insensitive during these five years)," alleged the JVM candidate who had formed 'Team Munna', a group of young volunteers who arrange blood donations and help the needy.
Prasad, on the other hand, promised to develop the seat taking everyone into confidence as stakeholders.
A voter said this election promises to be interesting. "Jaiswalji is popular and accessible, but Munnaji (JVM's Singh) has suddenly become rather well-liked among a lot of people. Munnaji was in the Congress.
"When he was denied a ticket, he switched sides and joined the JVM. But Munnaji has his own followers, no matter which party, and has disturbed the BJP's calculations."
Hazaribagh votes today