JMM talks majority, Congress cautious
JMM firmly believes that their alliance would get clear majority in the elections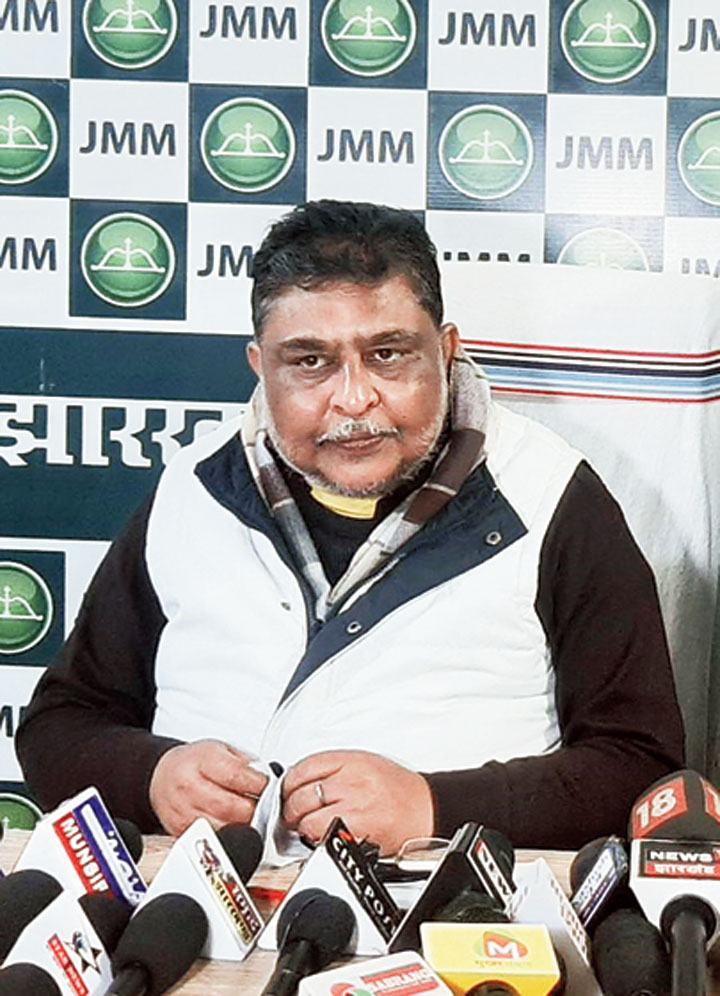 ---
|
Ranchi
|
Published 22.12.19, 09:12 PM
---
A day ahead of Assembly election results, an upbeat JMM on Sunday claimed that the JMM-Congress-RJD alliance would get clear majority and that all those political forces concerned about Jharkhand would join hands in running the government to be formed under the leadership of Hemant Soren.
JMM general secretary Supriyo Bhattacharya told mediapersons that they believed in positive thinking and we firmly believe that our alliance would get clear majority. "But at the same time we have been saying repeatedly that the new government would run with the support of all those political forces which want to work for the cause of Jharkhand," Bhattacharya said.
Though Bhattacharya claimed clear majority, sources in the alliance maintained that his overtures towards other anti-BJP forces was part of the alliance's strategy to rope in the support of all anti-BJP political forces in case of a hung verdict.
Congress president Rameshwar Oraon virtually put his stamp on this strategy of the alliance when he said: "We have already discussed the issue with JVM chief Babulal Marandi and he has promised that his party would extend its support to the alliance if such a situation (fractured mandate) arose."
Oraon candidly accepted that the main goal of the alliance was to keep the BJP out of power and that is why it was open to post-poll alliances if needed.
At the news meet, the JMM spokesperson was asked to react on Prime Minister Narendra Modi's claim in
a Jharkhand election rally that that those "spreading the fire" (read protesting against the amended citizenship Act) could be "identified by their clothes".
"This is an issue of mindset," Bhattacharya said. "People like Chinmayanand and Asharam Bapu are also identified by their clothes. The PM appears to have forgotten these things," he added.