In triangular battle, it's a fight for water
Chandankyari Assembly constituency of Bokaro witnessing a 3-way battle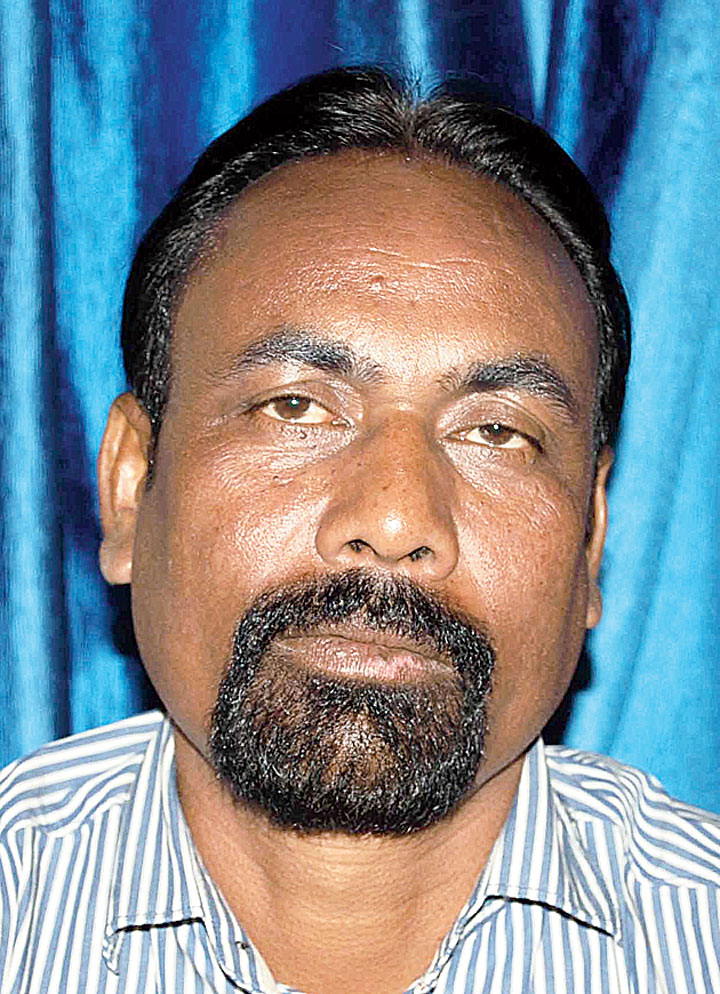 ---
|
Dhanbad
|
Published 15.12.19, 09:29 PM
---
Amar Kumar Bauri of the BJP, Umakant Rajak of the Ajsu Party and Vijay Rajwar of the JMM: it's a hate triangle in the SC reserved Chandankyari Assembly constituency of Bokaro, which goes to polls on Monday.
Deprived of basic facilities such as water for drinking and irrigation, electricity, schools and colleges and healthcare, Chandankyari, however, has state art culture, sports and youth affairs minister Bauri pitted against former state labour, employment and training minister and Ajsu Party candidate Umakant Rajak making a seat to watch out for this elections.
But both won't have it easy.
With the JMM fielding Rajwar, who has been very active in the area for some time now, the contest has become triangular.
Bauri, who won the 2014 elections on a JVM ticket, joined the BJP early in 2015 and was rewarded with the art culture, sports and youth affairs portfolio.
While campaigning in Chandankyari for this elections, he had often said: "We had carried out all-round development in Chandankyari in the past five years. Electricity connections have been delivered in each and every village, where students can study even in the night at home now, and which is something they couldn't do earlier because of lack of power, which eventually affected their careers."
He said work was in progress on the renovation of the 85-km Gawai Barrage that would cost Rs 130 crore and solve the irrigation crisis by bringing water of Gawai river from Pindrajora to Chandankyari .
Ajsu Party's Rajak countered Bauri's claims of development in a chat with The Telegraph on Saturday. "No substantial work has been carried out during the tenure of the present MLA and a large number of youths of Chandankyari have been forced to migrate to Mumbai, Delhi, Calcutta and Chennai for their livelihood," he said.
He accused the government and particularly the MLA of not arranging the basics for the people. "If elected, I will complete the infrastructure development work pending since my previous tenure (2009-14)," said Rajak.
Cut to the JMM side of the campaign story.
Party chief Hemant Soren while campaigning in favour of party candidate Rajwar in Chandankyari on December 11, said: "The BJP and the Ajsu Party are from the same flock who will eventually join hands after the elections," he said.
Akash Kumar Modak, a resident of Chandankyari Bazaar, said: "We face acute shortage of water in the summers when handpumps go dry and no alternative arrangements are made, leaving us at the mercy of God. The next MLA should take this issue up."
Abedin Ansari, 56, a farmer of Nawdiha village in Chandankyari, said: "Water crisis is a perennial problem but we are not optimistic about any positive change after the polls."
Chandankyari votes on December 16