Ranchi tepid, like the vote
The buzz: Ruling party ignored local issues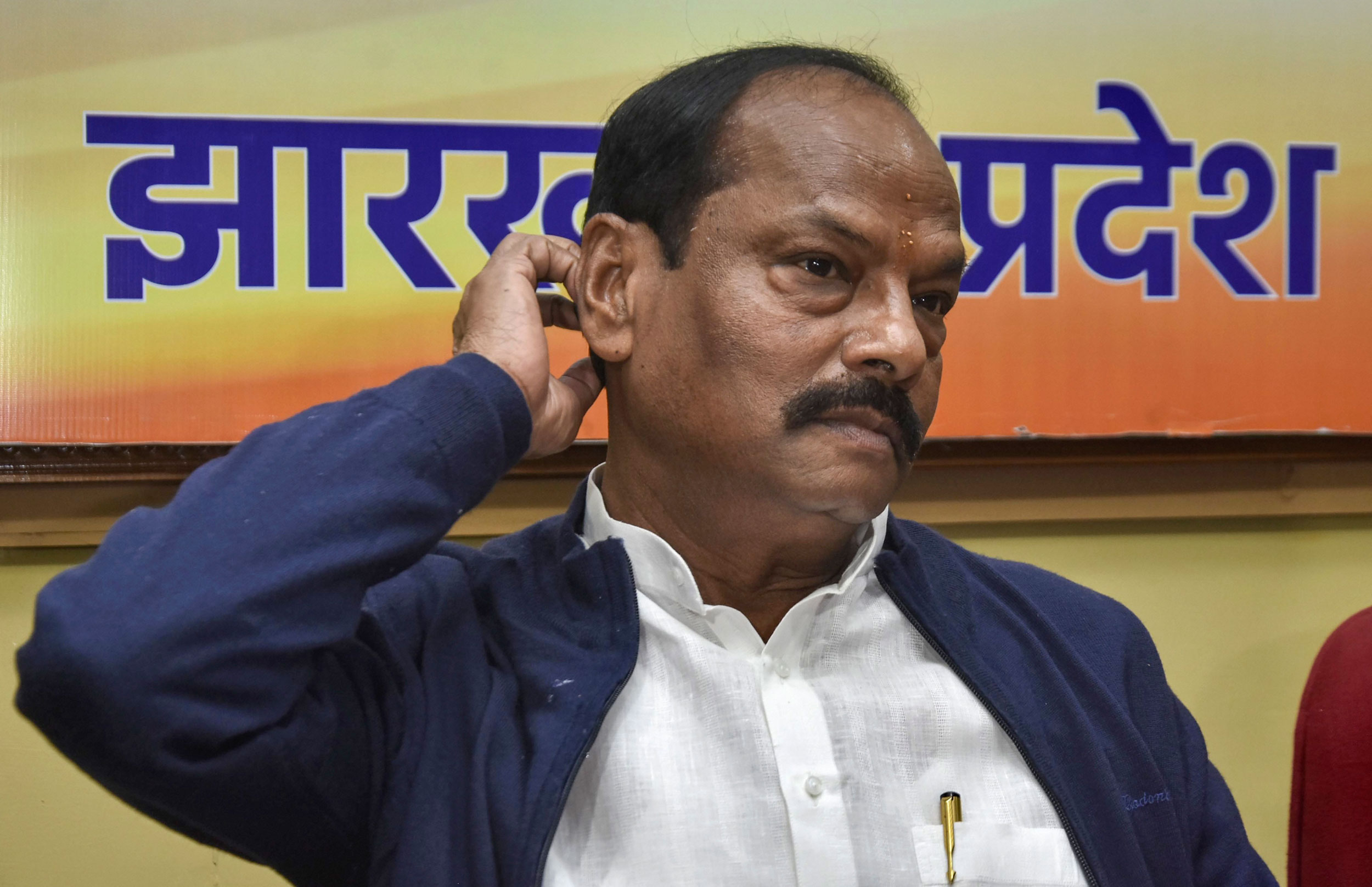 ---
|
Ranchi
|
Published 23.12.19, 07:24 PM
---
Abri bar BJP hair jaitou (BJP will be defeated this time).
When Etwa Oraon, standing among a motley crowd at Doranda Bazar gathering the initial trends of counting, said this, he perhaps echoed the reaction of people about the overall outcome of election results.
Though the state capital looked normal and there was not much discussion of the results on the streets, people kept themselves informed about the counting — that seemed to fluctuate every minute — either on TV channels or getting updates on their mobile phones.
"Ranchi residents didn't vote in great numbers, so you can't expect them to come in the streets to express their reactions," said Avinash Kumar, a college student, when asked why there was no visible emotion.
Ranchi Assembly seat recorded the minimum polling in the state, just about 45 per cent, reflecting the reluctance of urban voters.
So, they watched TV channels and that's how they knew how chief minister Raghubar Das put up a brave front while speaking briefly to the media at the BJP headquarters in Ranchi when he said counting was still underway and the final tally may project a different picture, particularly in his seat, Jamshedpur East.
"I tried to serve the people honestly," Das said, adding it would be "my" failure if his party lost finally.
The residents of the capital also watched in TV how JMM executive president and the chief ministerial candidate of JMM-Congress-RJD combine, Hemant Soren, went to seek blessings from his father and JMM patriarch Shibu Soren around 3pm.
It was around the same time the news of Hemant winning the Barhait seat came in. He was also comfortably leading in Dumka, the other seat he contested, at the time of filing this report around 6.30pm.
After seeking his father's blessings, Hemant was seen cycling in the sprawling compound as if that was his expression of relaxation after a hectic, month-long election campaign.
At the JMM office visitors were offered sweets and party secretary Supriyo Bhattacharya also cut a cake.
"I'll point out BJP government's inability to create jobs within the state," college student Avinash said when asked about the reason behind the BJP's poor performance in the state Assembly elections.
"There are, of course, many other reasons," he said, pointing to the deteriorating law and order situation as one of them.
"The BJP government's attempt to tweak the tenancy acts meant for protecting tribal land was one of the main reasons," said a government employee who wished not to be named as he was "bound by service conduct rules and can't issue political statements".
"The ongoing protests over the Citizenship (Amendment) Act also acted against the BJP during the last two phases," the government employee said. "The BJP left no stone unturned. So its defeat will reflect the party's unpopularity and may have a ripple effect even outside the state."