Jharia civic body makes make livelihood provisions for the displaced
Employable representatives from around 5,000 families from Belgarhia to be engaged at the upcoming construction works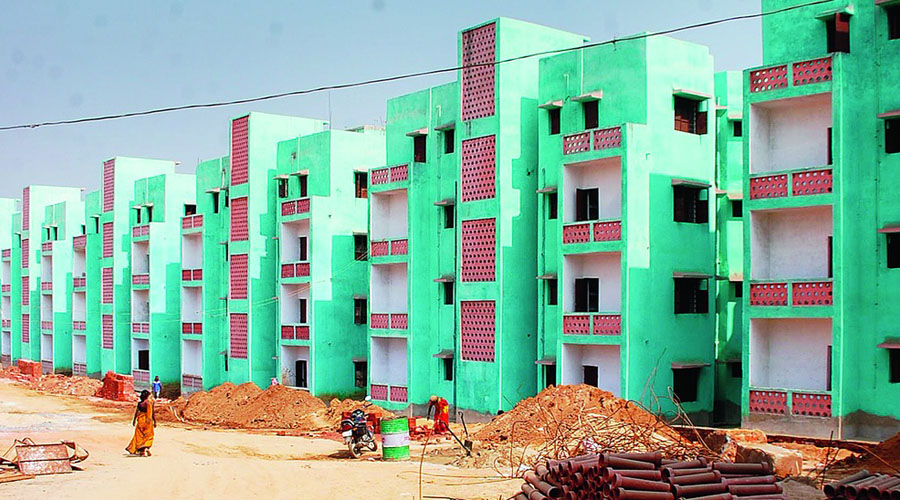 ---
Dhanbad
|
Published 24.02.21, 10:24 PM
|
---
Dhanbad District Administration along with Jharia Rehabilitation and Development Authority (JRDA) have decided to provide livelihood provisions for those displaced at the Jharia Vihar Colony, by engaging them in the construction work of quarters, market complexes, schools, colleges, hospitals and others.
The provision is being made for around 5,000 families of the 595 underground fire-affected areas rehabilitated in Belgarhia, are done to make their standards of living better and address issues in connection with basic amenities like power, water and health facilities.
Rehabilitation and resettlement officer of JRDA, Gulzar Anjum said, "The livelihood provisions are being  made to make the rehabilitation process all encompassing. The clause related to mandatory engagement of local labourers will be put up in the tender notice for the upcoming construction work."
The officer also informed that as per instructions from Dhanbad Deputy Director Uma Shankar Singh, the JRDA has cleared a shifting allowance of Rs 10,000 each which will be made to 47 families and such an amount will be provided to more beneficiaries.
"We have also initiated the process for the pending subsistence allowance of 500 days of minimum wages to some of the residents of Belgarhia as per the Jharia master plan," he said.
Anjum added that they have launched an awareness campaign in fire-affected areas of Jharia since Tuesday, while a BCCL team along with district administration and JRDA workers held a camp in the Bhowra area on Wednesday.
"Our team, during the interaction with residents of fire zones, explained the benefits of shifting to Belgharia which has better civic amenities. They also allayed their apprehensions about  loss of source of livelihood at the new place and apprised about the source of employment being generated for them," he said further.
Lack of source of livelihood has been a persistent issue for the rehabilitated families of Jharia, who are primarily engaged in scavenging coal, construction work and other such professions.