Jamshedpur wakes up to waterlogged morning
Rains expose drain reality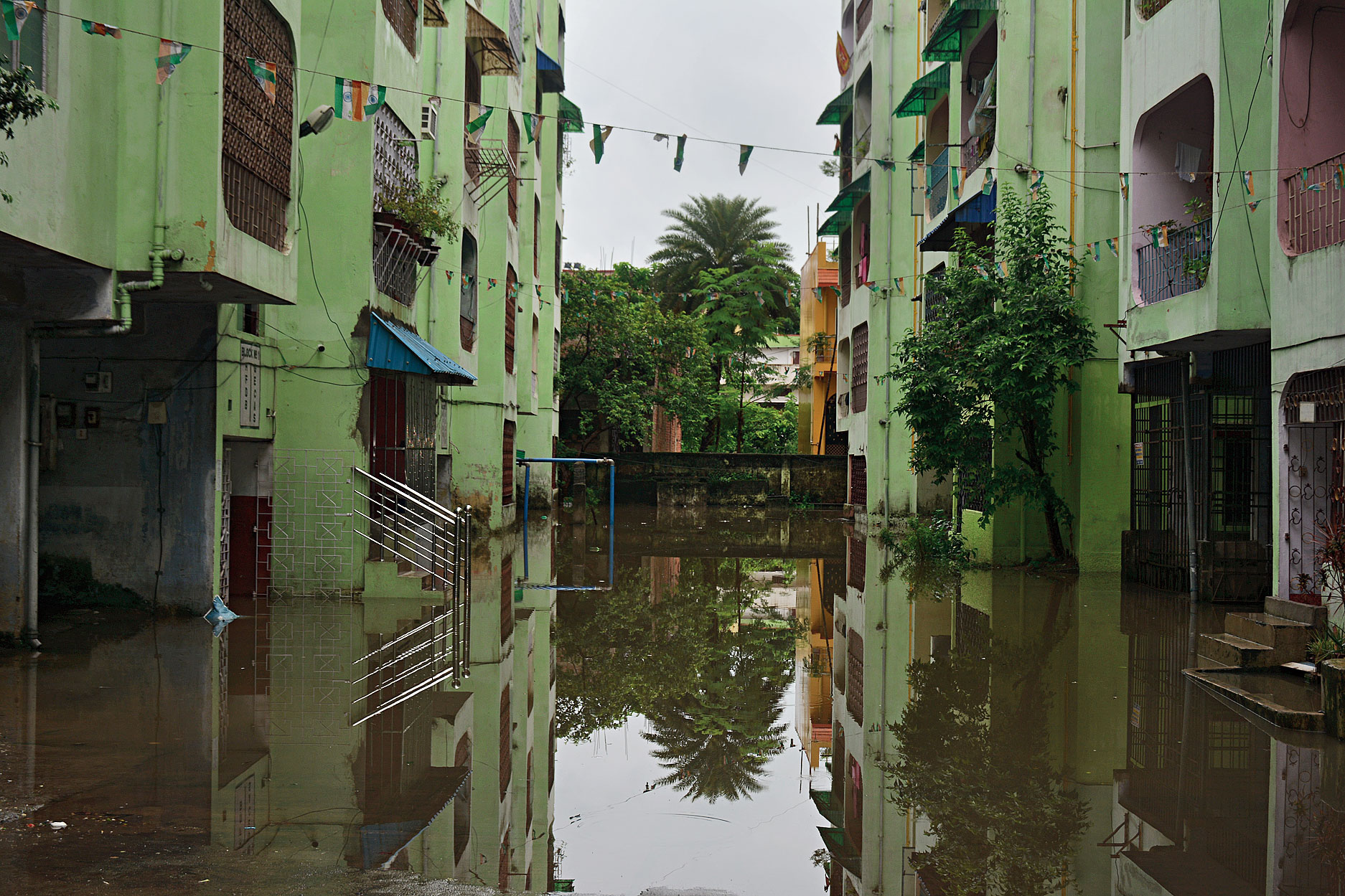 ---
---
The heavy rains which hit the city since Wednesday night have exposed the civic body's claims of keeping drains clean to prevent waterlogged streets.
Several residential pockets, including apartments in Adarshnagar seventh and ninth phase in Sonari, Nirmal Colony in Shastrinagar in Kadma, Garib Nawaz Colony in Jugsalai, low lying areas in Bagbera, the road along Jugsalai railway under-bridge woke up to ankle to knee deep water.
"We experienced waterlogging every year after heavy rains. However, with the repairing of the drains connecting Adarshnagar and Ashiana Gardens last year we had hoped that this year there would no waterlogging," said retired Tata Motors official Sukumar Mohanty, a resident of seventh phase of Adarshnagar. "However, today morning we found the basement waterlogged. Fortunately, the rain stopped before noon and the water continued to recede gradually."
Residents of Shastrinagar echoed him.
"There has not been much rains this year. However, there was heavy rains since yesterday night and today morning we found ankle deep water near our house in Nirmal Colony," said Mrityunjay Kumar, a shopkeeper in Shastrinagar. "We had been asking the Jamshedpur Notified Area Committee (JNAC) to put sluice gates on the drains but they have only given assurance."
The JNAC, which looks after civic services in non-company command areas, admitted the problem and assured solutions.
"We had initiated measures to get the drains cleaned before monsoon to prevent waterlogging. We had directed even Jusco (Jamshedpur Utility Services Company) to do the same in company command areas. However, there were heavy rains since yesterday night which has resulted in waterlogging," said JNAC special officer Krishna Kumar. "We are working on a war footing along with Jusco to clear the water. We will review the drain-cleaning exercise and take remedial measure so that such waterlogging does not recur."
He admitted that there were flaws in the drains constructed in Adarshnagar in 2017.
"The private contractor has not done the drain construction properly which has led to waterlogging. We will ask the contractor to correct the alignment of the drains as soon as the rains stops," he added.
Manish Pathak, senior divisional commercial manager, Chakradharpur division, South Eastern Railway, also promised to look measures to prevent future waterlogging near the railway under-bridge in Jugsalai.