Jamshedpur traders call for Saturday bandh against Covid penalties
District administration teams conduct surprise checks at Sakchi, Bistupur markets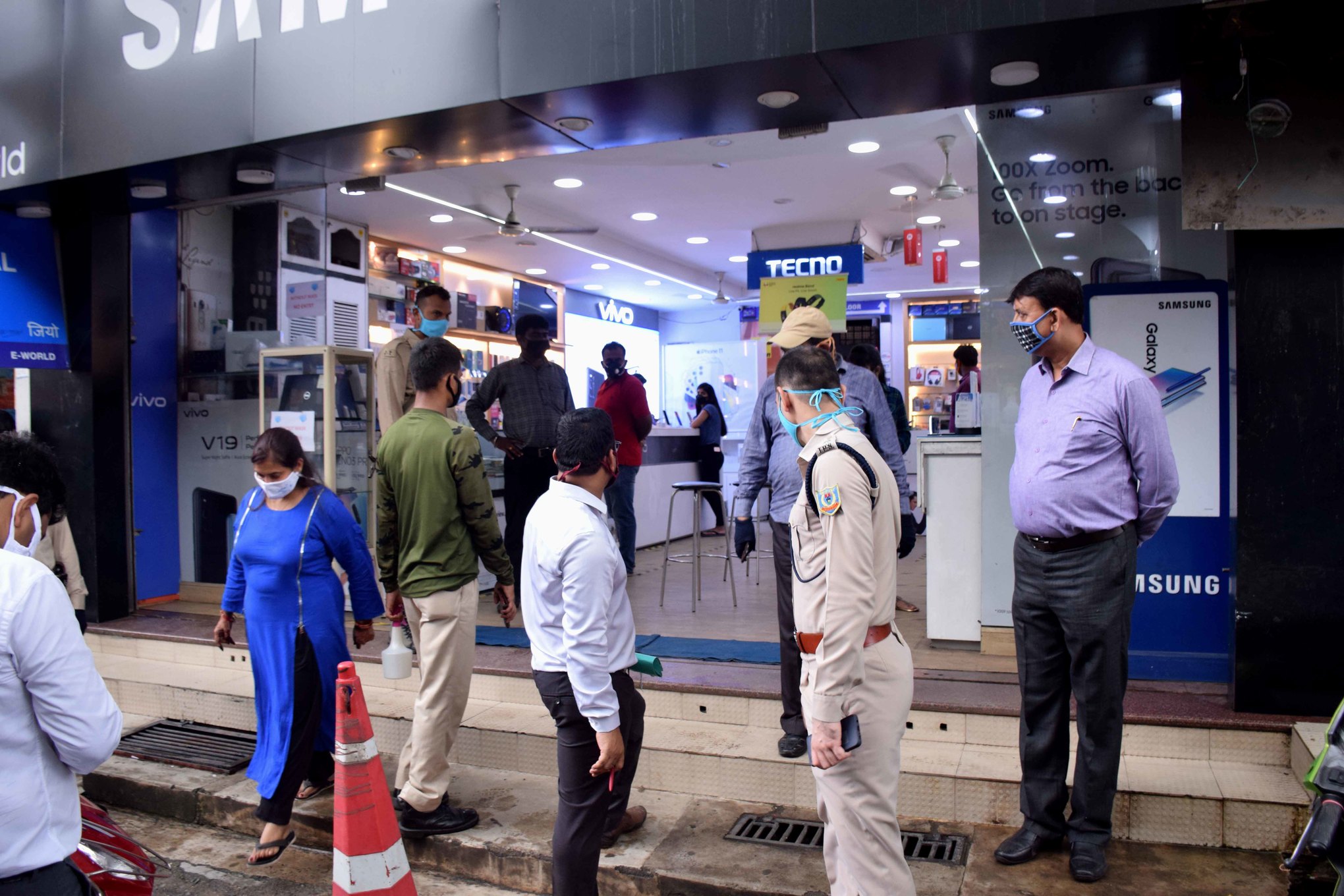 ---
---
The business community, including traders, of the steel city called for a Jamshedpur bandh on Saturday in protest against the state government's decision to impose a penalty of Rs 1 lakh and a jail term of up to two years against those who violate Covid safety norms.
Members of various trade associations and representatives of various markets under the banner of Singhbhum Chamber of Commerce and Industry (SCCI) took this decision at a meeting held at the Chamber Bhavan in Bistupur on Friday afternoon even as teams of officials belonging to the district administration did surprise check of shops and markets.
"We are opposed to the draconian rules adopted by the Jharkhand government. The provisions and various guidelines laid down are simply not acceptable to us," said a trader at the meeting.
In view of the surge in coronavirus cases, the state cabinet had on Wednesday approved the Jharkhand Contagious Disease Ordinance under which a penalty up to Rs 1 lakh and jail term of 2 years can be imposed against violators.
Jharkhand is not the first state to have imposed a fine. Many other states and cities across the country have made wearing face masks compulsory.
SCCI vice-president Bharat Vasani said, "The trading community is extremely agitated with the ordinance. We oppose the ordinance tooth and nail."
Apart from calling a Jamshedpur bandh on Saturday when all shops and business establishments will remain closed, the traders have decided that they would adhere to all prevailing guidelines of the government while conducting business.
They have also decided to close al shops by 6pm from Monday, July 27, with a full-day closure on Tuesday as is the norm in Jamshedpur.
Among those who attended Friday's meeting were representatives of Jamshedpur Jewelers' Association, Jamshedpur Thok Vastra Vikreta Sangh, Jamshedpur Distributor's Association, Jamshedpur Transport Welfare Association, Jamshedpur CA Society, Jamshedpur Hardware and Paint Dealer's Association, Singhbhum Electrical Trade Association, Parsudih Vyapar Mandal, Bistupur Trader's Association, Sakchi Retail Merchants Association, Golmuri Market Association, Kadma Retail Merchants Association, Sonari Vyavsayi Sangh and Mango Vyavsayi Sangh.
The Confederation of All India Traders (CAIT) and the district unit of BJP have also also extended their support to Saturday's bandh.
The district administration has already stepped up vigil in various markets. A team of officials, including city SP Subhash Chandra Jat went around Sakchi and Bistupur markets.
During the surprise check they found staff of several shops were either not wearing face masks for not following the social distancing norms. The team took photographs of those not following safety protocols and also issued notices to some shops.