Jamshedpur to 'get decade ready'
Tata Steel to pay tribute to J.N. Tata on the city's 181st Founder's Day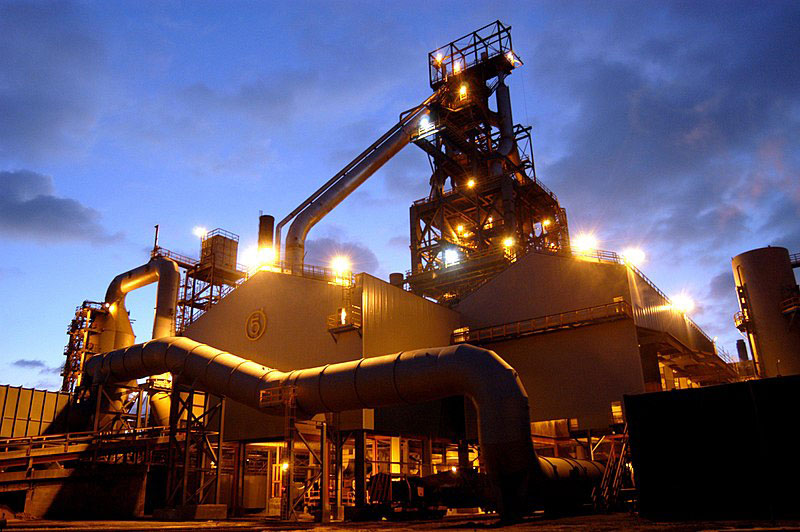 ---
---
Tata Steel will use the Founder's Day celebration in the city to send a message of preparedness for the next decade.
The private steel major, which has already begun decking up the city for the 181st Founder's Day celebration on March 3, will pay tribute to J.N. Tata with the theme "Get Decade Ready — committed, agile and sustainable".
Chief of corporate communication, Tata Steel, Kulvin Suri, explained the theme.
"As we pay tribute to J.N. Tata who was a pioneer industrialist of his time the company would showcase its readiness for the next decade with 'sustainable' business, 'agile' technology to meet the changing market scenario and new challenges and (being) 'committed' to the job in hand amid disruptions. The tableaux and decoration at the Founder's Day parade inside the Tata Steel works would be based on this theme," Suri said.
Last year's theme was "Technovation" — combination of technology and innovation.
Tata Steel sources said Tata Sons chairman Natarajan Chandrasekaran along with chairman emeritus Tata Sons Ratan Tata will be attending the celebration on March 3.
Tata Steel's utility wing, Tata Steel Utilities and Infrastructure Services Limited (formerly Jusco), is already working on a war footing for wider roads and beautification of central verges ahead of the Founder's Day function.
"We have tentatively scheduled completion of major road widening by making them four-lane and roundabout modifications projects in March, ahead of the Founder's Day function. The objective is to ensure safe traffic without much congestion on important roads, specially between Golmuri and Burmamines, Sakchi and Baradwari and Bistupur Main Road during peak traffic periods," said Jusco spokesperson Sukanya Das.
As part of its mission for a clean and green city, Jusco has decided against use of thermocol for decoration at the Founder's Day event in Jubilee Park this year.
"We will not use any thermocol in the models or exhibits this year. We will also conserve electricity by using more LED and low-wattage bulbs," Das said.
She confirmed that the public square in Bistupur, a tree bank at Sidhgora and a park at Ram Mandir in Bistupur will be inaugurated before the Founder's Day celebration. The makeover of Dorabji Tata Park near Keenan Stadium in Northern Town, Bistupur, will also be completed before Founder's Day.
Fresh coats of painting (yellow-black) are being applied at all the major roads in the city while horticulture and landscaping are being carried out at major roundabouts. Fences have also been put up at Jubilee Park for the illumination work which will be done by electricians from Chandannagore in Bengal. Other popular green lungs like Bhetiya Park (Kadma) and Nildih Park (in Nildih near Telco) will also be illuminated for Founder's Day.