Jamshedpur group seeks permission to reopen activity classes
Artists battle debt, depression to survive, submit memorandum to allow music, dance, singing and yoga to resume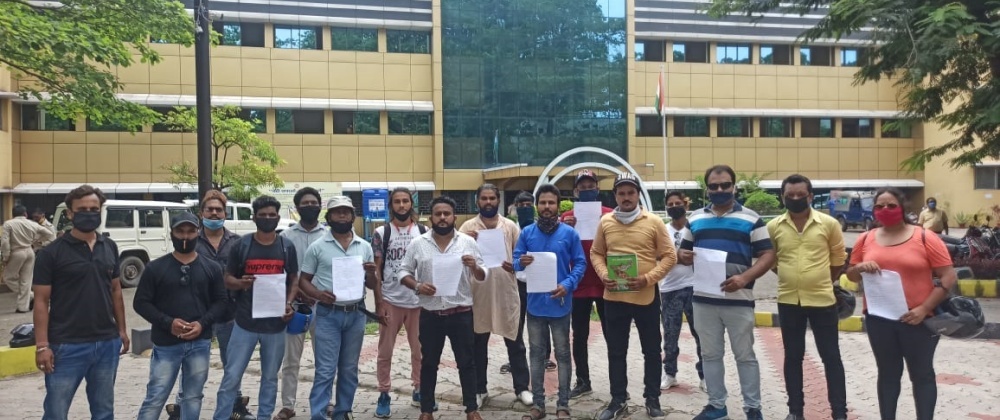 ---
---
The Artists' Association of Jharkhand (AAJ) on Thursday submitted a memorandum to East Singhbhum deputy commissioner Ravi Shankar Shukla, asking for permission to reopen activity classes like music, dance, singing and yoga.
The members of the association said all artists across Kolhan, including urban and rural pockets, were in dire straits since activity classes were shut in view of the coronavirus-induced lockdown. Most artists were in debt and teachers have become victims of unemployment with the closure of activity classes.
The artists are facing difficulties in running their families and some have gone into depression.
"We have requested the deputy commissioner to permit re-opening of activity classes for the survival of artists" said K. Nishan, a member of the association.
He said they would conduct the classes following the prescribed Covid-19 guidelines set by the government.
"We assure the district administration that we will maintain social distancing and conduct classes after proper sanitisation," said Nishan.
Besides Nishan, other members who went to submit the memorandum were Sumant Choubey, Avneesh Pandey, Raj Kumar, Kanchan Nag, Anil Sagar, Vashist Narayan, Amar Mandal, Gautam Mukhi and Chandrakant Nand.
The artists earn a livelihood by imparting training in music, singing, dance and yoga at units operating in different localities of Jamshedpur.