Jamshedpur FC head coach eyes elusive playoff spot
Owen Coyle thinks this will be the best ISL season to date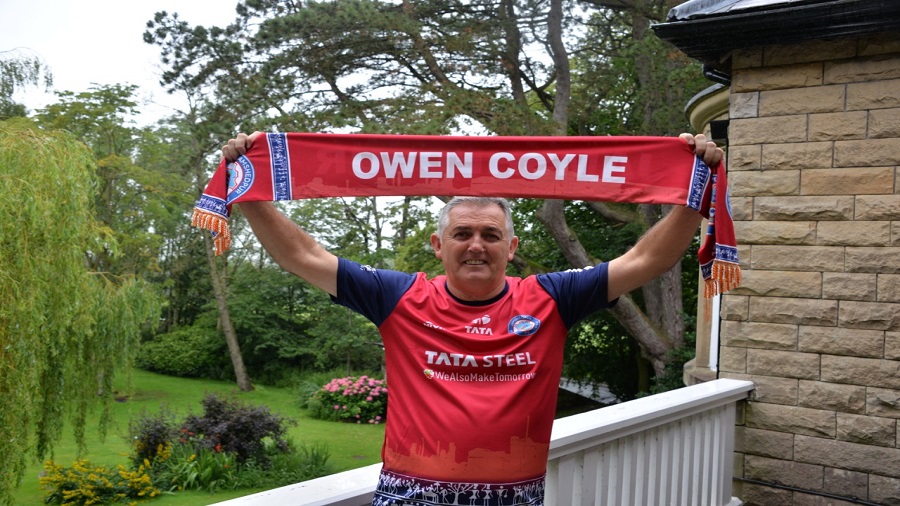 ---
---
Owen Coyle wants his men to be competitive and challenge for the elusive playoff spot when Jamshedpur FC begins their Indian Super League (ISL) campaign in Goa next month.
The Tata Steel-owned club has pinned their hopes on the 54-year-old head coach who knows what it takes to make champions. But is Owen the man to end JFC's ISL play-off voodoo?
Jamshedpur has not made it to the play-off in the three seasons since their inception in 2017.
In each of the seasons, Jamshedpur have seen themselves miss out narrowly on the top-four.
A lot of it is down to a combination of factors, including a medley of coaches, none of whom have stayed at the club for more than a season.
Now, the mantle has been passed to Owen who has a huge responsibility in breaking the playoff jinx.
Owen is ready, having worked out his priorities for the high-octane encounters ahead.
"We are looking forward to the league getting underway considering the new circumstances. We aim to be competitive and challenge for the elusive playoff spot that our fantastic club hasn't achieved yet. We are happy with the squad we have built and the more time we have to work together on the training field, the stronger we will become," Owen said from Goa.
The highly-experienced mentor, who propelled Chennaiyin FC to a runners-um finish last season after taking charge of the campaign midway, added that JFC wants to play a big part in the ISL to be able to challenge for honours and continue the development of young Indian players.
"I think this will be the best season to date. Considering the quality of the team, both foreign and domestic, there is no doubt that the ISL is a league on an upward trajectory and we at Jamshedpur want to play a big part in it," Owen, who is Scottish by birth and Irish by descent, added.
With a solid mix of Indian and foreign recruits under his wing, Owen is keen to let lose his cannons in the form of goal machine Nerijus Valskis, Peter Hartley, Stephen Eze and Jackichand Singh, to name a few, once the Men of Steel take to the field.
Owen will take charge of the pre-seasons after two or three days at the Sangolda football ground near Panjim.
The head coach is looking at all areas, the most important factor being to score goals. He has the right combination and players and a proven track record to do the job.