Jamshedpur artist's pandemic portrait for a lesson
Das has showcased his paintings at Elitaire, an art exhibition at India Habitat Centre, New Delhi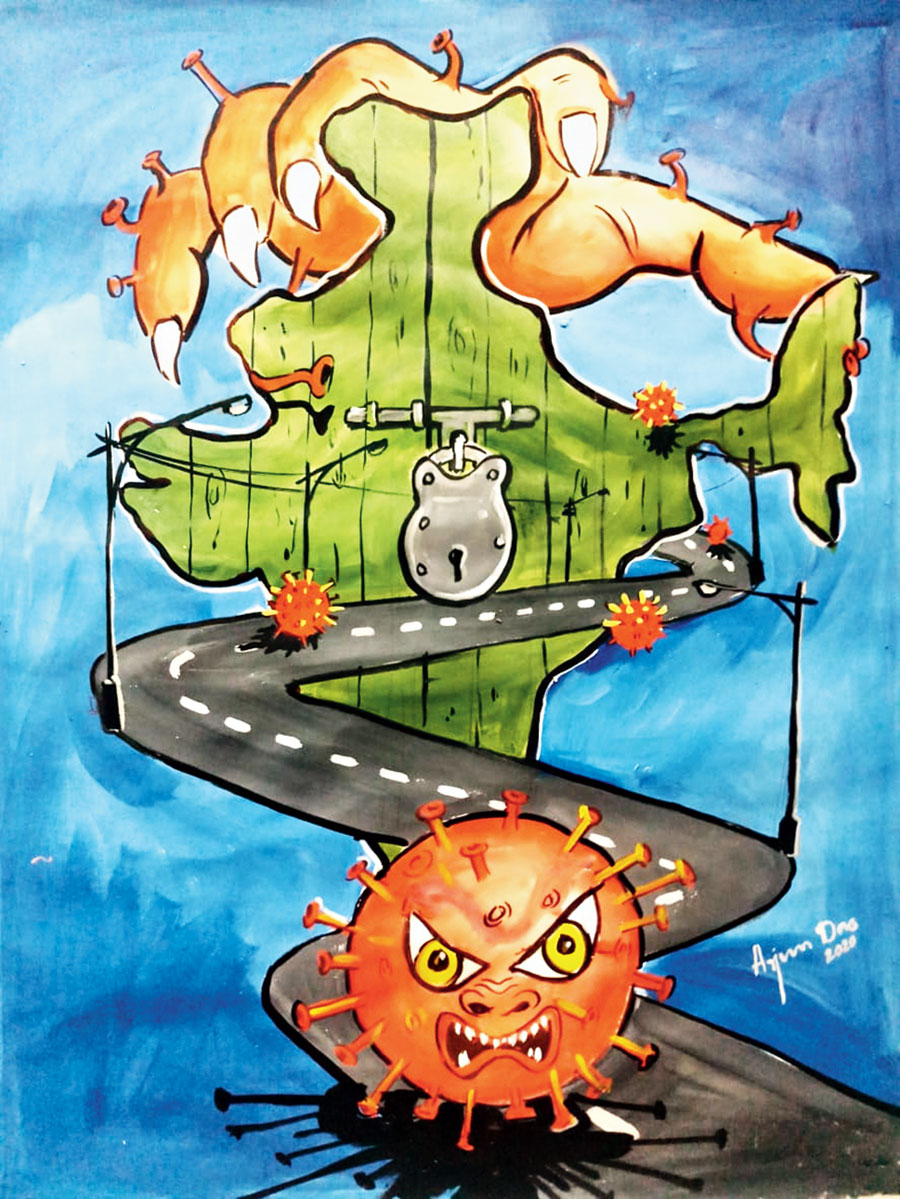 ---
---
Steel city artist Arjun Das is spending the lockdown days by drawing up his thoughts on the coronavirus pandemic.
Das, 34, a resident of Khutadih in Sonari, on Wednesday portrayed on canvas the importance of staying indoors to keep the virus at bay. The poster painting shows the country's map under lock and key and the symbol of the menacing coronavirus at the end of a road.
"Besides the importance of staying indoors in these difficult times, I have also tried to highlight the tiresome efforts of agencies feeding the needy. It is a small effort from my side to put my thoughts on the coronavirus pandemic," Das said. According to him, it takes him over an hour to complete a poster painting measuring 3x2ft.
"I work from the morning till the evening and try to complete two to three paintings. I also have some pending orders to complete," said Das, whose paintings can be seen on steel city walls.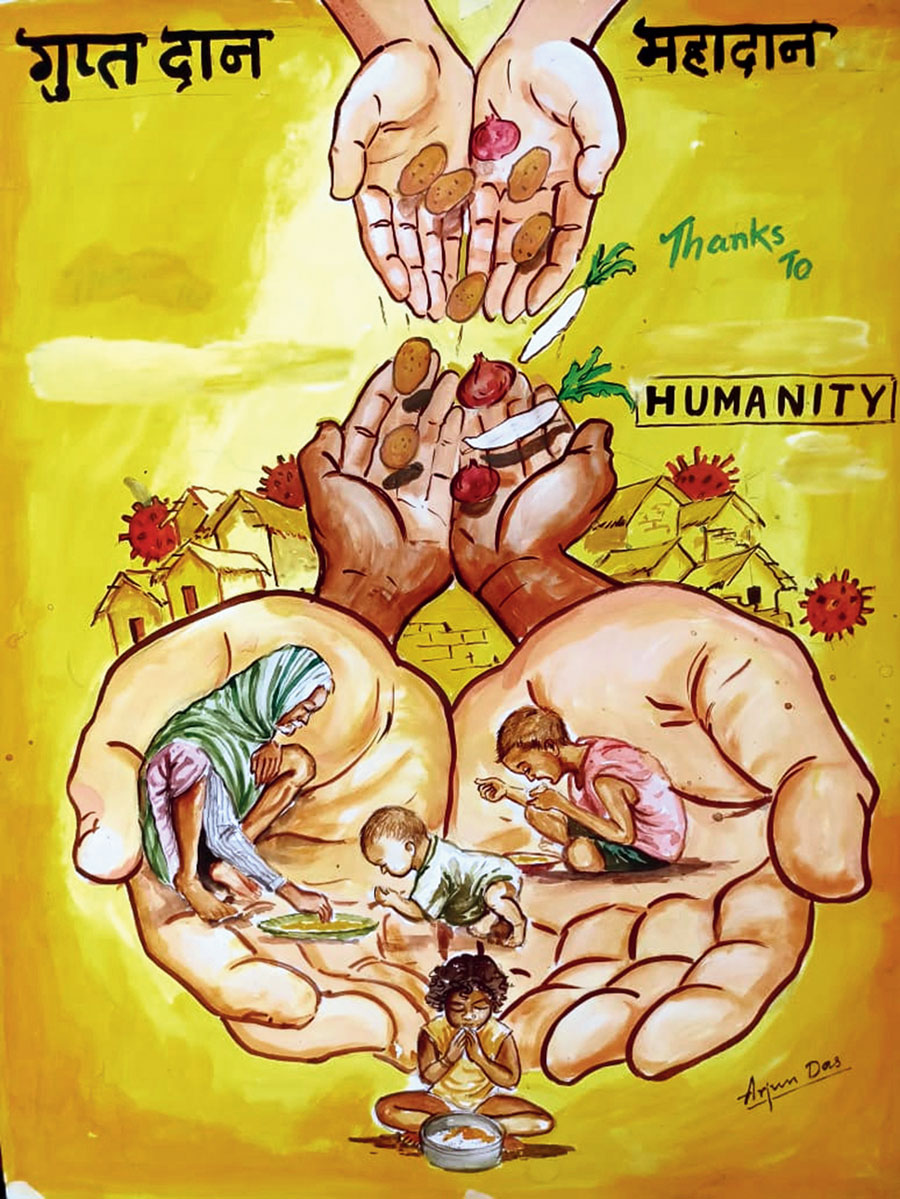 Das, who also uses acrylic to draw his imaginations, has showcased his paintings at Elitaire, an art exhibition at India Habitat Centre, New Delhi, in 2018. His works on Gautam Buddha, Radha Krishna and Varanasi ghats were displayed at Akala Spandan in Mumbai in 2017.
The artist, who idolises Amit Bhar and Kishire from Calcutta, said he was very concerned about the effects of coronavirus and tries to put his imaginations on canvas in the best possible way.
"I will be coming up with more poster paintings related to coronavirus. I am thinking what to draw up," Das said.
The artist, who took to painting about a decade back, said he started pursuing it professionally after visiting Art in Industry, a camp organised by Tata Steel in 2011. In the same year Das went to Raipur for an art workshop.
Six of his paintings have been bought online by art lovers in Dubai and United States.