Jagarnath Mahto needs lung transplant, confirms TN hospital
Search on for donor, but not sure when suitable match can be found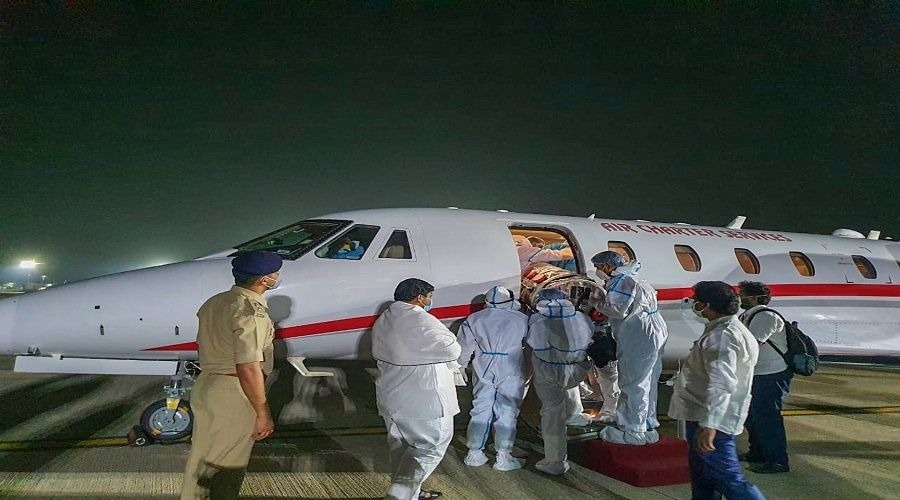 ---
|
Ranchi
|
Published 02.11.20, 05:16 PM
---
A search has been launched for a donor to initiate proceedings for a lung transplant for Jharkhand education minister Jagarnath Mahto, who is on life support at a Chennai hospital where is being treated for complications arising out of a coronavirus infection.
"We have started looking for a suitable lung donor for him (Mahto). He was kept on ECMO (Extracorporeal Membrane Oxygenation) here so far, but given his condition, we will have to go for a lung transplant," said Dr. Apar Jindal, the Clinical Director of Lung Transplant, Interventional Pulmonology and Chest Medicine at Mahatma Gandhi Memorial (MGM) hospital in Chennai.
While the search for a suitable brain-dead lung donor is on, doctors at MGM said it was difficult to predict how soon one could be found. The organ donation will happen through government agencies and patients registered in Chennai will be the first preference for donation if the donor is from Tamil Nadu, doctors said.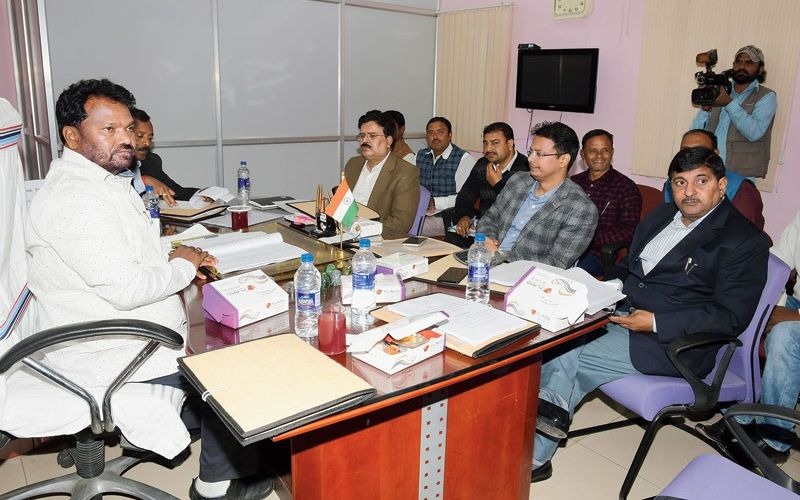 "There are other criteria that we need to fulfil in order to proceed with the transplant. The donor will have to be of the same blood group as the minister. The donor will also have to be of similar built and have healthy lungs," said Dr Suresh Rao, Co-director of Institute of Heart and Lung Transplantation & Mechanical Circulatory Assist Device at MGM. "Mostly, people dying in accidents qualify for lung donation," he added.
Fifty-three-year-old Mahto, a Jharkhand Mukti Morcha (JMM) legislator from Dumri, tested positive for Covid-19 on September 28 and was admitted in state-run Rajendra Institute of Medical Sciences (RIMS) in Ranchi. He was shifted to the ICU of Bhagwan Mahavir Medica Superspecialty Hospital on October 1 and put on non-invasive ventilation. The minister was flown to Chennai on October 19 after his lungs showed no signs of improvement and was put on ECMO.
ECMO is a life support system in which the gas exchange happens outside the body through a machine instead of the lungs in order to allow healing time to the organ.
Dr Rao said that at least four Covid-19 patients had so far undergone lung transplant at the hospital and three of them were doing well. One of the four patients could not survive, he added.
"The success rate of lung transplant is 70 per cent. Three of the four Covid patients who underwent lung transplant here have recovered and are leading a normal life," said Rao.
A lung transplant at the hospital would cost at least Rs 30 lakh, and the cost may go up depending on the condition of the patient, doctors at MGM said.
"A patient is usually kept in ICU for at least 20 days after a lung transplant and kept under observation even after that," said Rao.