Isro at IIT(ISM) for job interviews
2018-19 placement season starts with PSU giants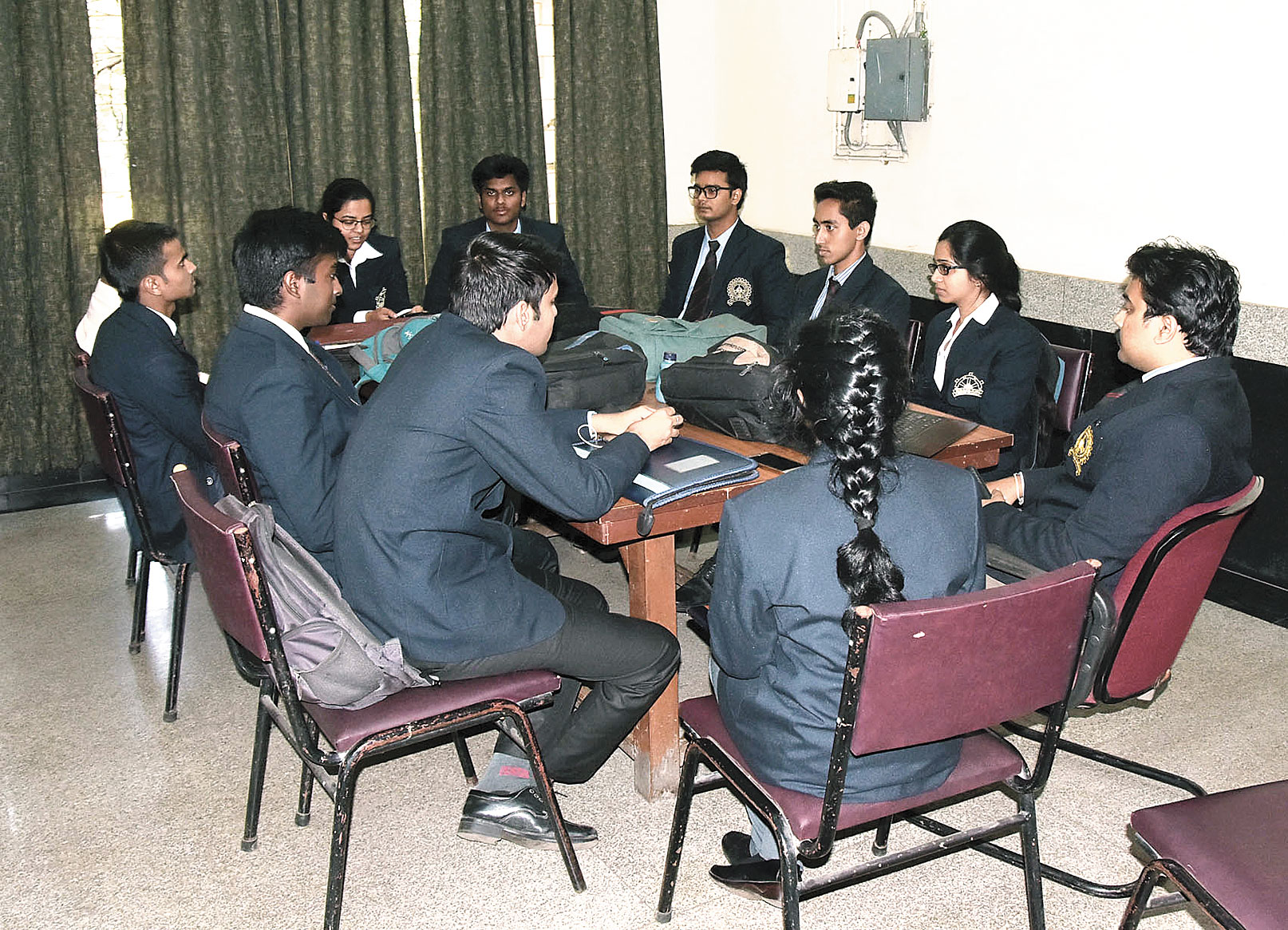 Students of IIT(ISM), Dhanbad, wait for their turn for the placement interview on Thursday.
Picture by Gautam Dey
---
Dhanbad
|
Published 25.10.18, 06:37 PM
|
---
The IIT(ISM) placement drive for 2018-19 session began on Thursday in coal town with a four-member Indian Space Research Organisation (Isro) team visiting the campus for the first time to interview 24 BTech students, 12 each from mechanical and electronics and communication engineering streams.
Simultaneously, at the IIT(ISM) Calcutta extension centre at Rajarhat, 116 BTech students, including 42 from petroleum engineering, 39 from applied geophysics and 35 from applied geology took part in the three-day interview of Oil and Natural Gas Corporation (ONGC) starting Thursday.
ONGC will declare its results on Saturday and Isro sometime in November, a sources in IIT(ISM) said.
Chairman of the IIT(ISM) career development centre Satish Kumar Sinha said it was a matter of pride for them to host Isro for the first time. "IIT(ISM) has expertise in earth science engineering and can extend support to Isro missions in future," he said. However, he refused to divulge offer placement offer packages, saying Isro had requested them not to.
Vice-chairman of the career development centre Pankaj Kumar Jain said the IIT(ISM) official placement would begin from December 1 for private recruiters, "PSUs are always welcome".
An online test of e-tail giant Flipkart was also held at IIT (ISM) on Wednesday in which around 170 BTech students appeared. Tests of these kinds are known as pre-placement interview screening.
While final-year BTech and MTech students are eagerly waiting for their campus placements, 92 BTech third-year engineering students have been offered jobs as part of pre-placement offers. Pre-placement offers mean the job offers given to talented third-year students after their summer internships.
Last year (2017-18 placements), over 1,000 IIT(ISM) students had been recruited by 108 companies, both from public and private sectors. The highest placement package of Rs 36 lakh per annum had been offered to eight students by car app company Uber. It remains to be seen if the placements this year can surpass that.