IIT(ISM) students hold twitter campaign to demand fee cut
Joint petition against internet charges, electricity bills, other costs amounting to over Rs 1 lakh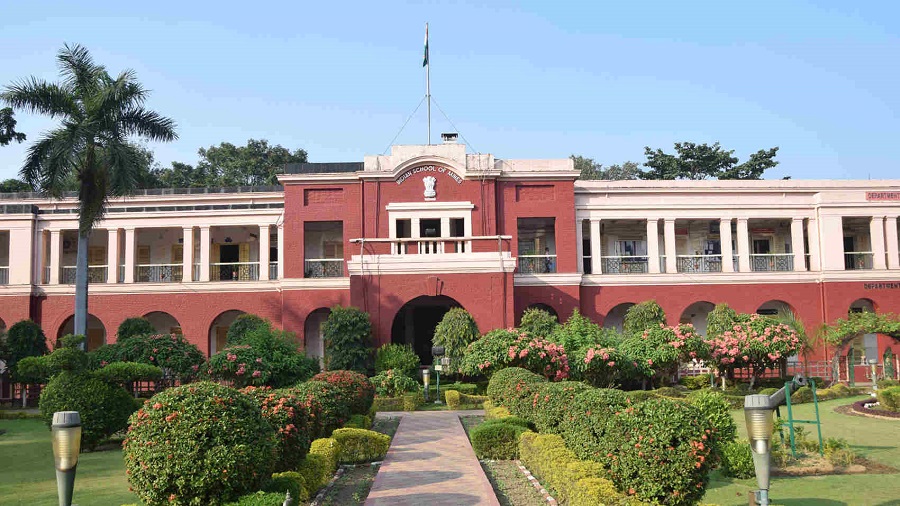 IIT (ISM) in Dhanbad.
File picture by Gautam Dey
---
Dhanbad
|
Published 12.08.20, 06:26 PM
|
---
A fee reduction demand for the lockdown period, which began in schools and gradually reached colleges, has now reached IITs including IIT (ISM) students who joined the nationwide campaign, tweeting to the college administration as well as prime minister Narendra Modi and Union HRD minister Ramesh Pokhriyal.
"Aren't (we) all affected by Covid 19? Then why should students suffer the fee burden? We stand against the injustice done to the students. Support is all we need," a student of the institute tweeted to the prime minister, with the hashtag #reduce_IIT_semesterFee.
In another tweet to the prime minister, a student of IIT (ISM) said, "Our parents have lost jobs and pay by major margins . We beseech the public educational institutions to conduct a deferral/cancellation of the fees for this semester".
Another student who is also participating in the Twitter campaign said that while the administration has waived off hostel and mess charges, students are still expected to pay other fees for sports etc.
"This is despite the fact that the institute was closed in wake of Covid in March, and classes shifted online," he said.
"Since labs and workshops are not being used, why do students need to pay the same amount of fees as that of regular semesters?" questioned another student, speaking to The Telegraph Online, requesting anonymity.
The students of the state's IITs prepared a joint petition as part of their nationwide campaign for fee reduction.
"There are certain fees which have included charges that are not applicable to us (such as Library fee, electricity charges and internet charges). The amount adds up to more than Rs 1 lakh" reads the petition.
"For a semester which is expected to run online, why should we pay this sum?" further it said, adding that semesters are held on Google Meet and Zoom, while students' families continue to have to bear internet charges and electric bills.
"Ëven if the  fee payment is not waived off or reduced, there should be provisions for making the payments in instalments or the deadline for fee payment should be extended," said another student of the institute.
Director of IIT (ISM) Rajiv Shekhar said that students are availing of library facilities online.
"We sympathize with the students, although we have limitations as we have to run the institute and some establishment costs have to be realized," he said.