ISM researcher found hanging in hostel
Ranjan Rathi hailed from UP, police say he had an altercation with his mother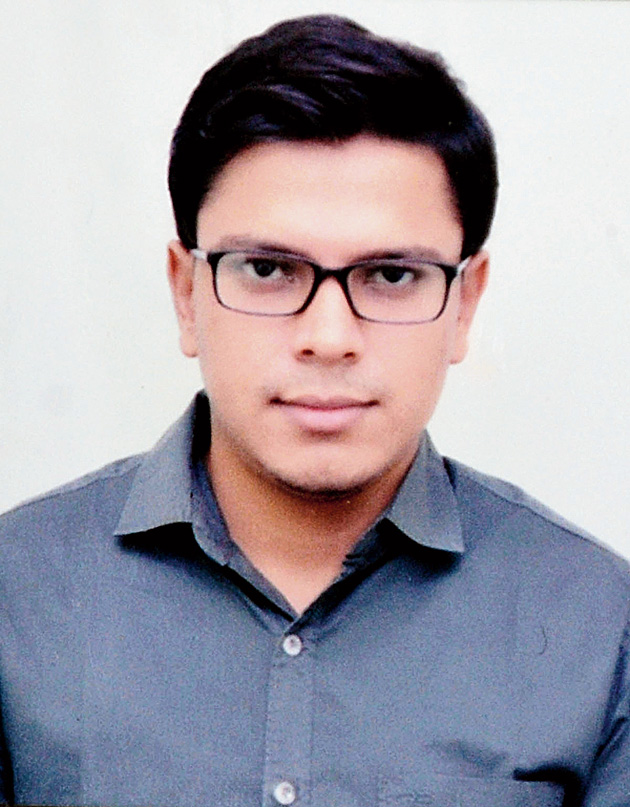 ---
Dhanbad
|
Published 21.09.18, 06:50 PM
|
---
A junior research fellow of IIT(ISM) was found hanging from the ceiling fan of his hostel room early on Friday with preliminary investigations suggesting suicide.
Ranjan Rathi, 27, a native of Moradabad in Uttar Pradesh, has not left behind any note to explain his death wish, but circumstantial evidence do not indicate any foul play and fellow researchers have said he was upset because his parents didn't approve of the girl he liked.
Police have sent the body to Patliputra Medical College and Hospital (PMCH) in Saraidhela for autopsy and are waiting to speak to Ranjan's family members who are expected to reach by night.
According to sources at IIT(ISM), the scholar was found hanging from the ceiling fan with a gamchha in Room 449 of Jasper Hostel's Block B around 4am. He was alone on Thursday night because his roommate is away in Ranchi for some personal work.
"Ranjan had had a quarrel with his mother over phone around 10pm (Thursday). The issue probably was related to his girlfriend. His family was opposed to the match. He stopped answering his mother's calls after that. She kept calling him till 3am and later phoned one of us, requesting that we check on him," said a hostel mate of the scholar.
Some students knocked on Ranjan's door several times around 4am, but received no response. They informed the security guard who climbed the wall and peeped in through the ventilation window to find the youth hanging.
Director of IIT(ISM) Rajiv Shekhar, deputy director J.K. Pattanayak, dean of student welfare M.K. Singh and senior security in-charge Ram Manohar rushed to Jasper Hostel. Police were informed.
"Ranjan's death is a great loss for us. He was a very bright boy. After completing his MTech in mechanical from our institute, he ranked first in the junior research fellow (JRF) selection list. He joined as a JRF on July 28 and was doing good," dean Singh said.
"Nobody in the hostel or among faculty members ever saw him stressed. Besides academics, he was a good sportsperson too. Only yesterday (Thursday), he had enrolled for some cycle race," the dean of student welfare said.
Singh said Ranjan's father, Uday Bhan Singh Rathi, was a former serviceman and mother Poonam a homemaker. "The family is arriving in Calcutta by flight from Delhi. We are sending a vehicle to pick them up from the airport. They will reach Dhanbad by road around 9pm," he added.
The dean of student welfare maintained that the institute had a counselling centre for students and faculty members were always approachable too. "Ranjan's case in all likelihood didn't involve stress related to academic pressure or peer pressure," Singh said.
Dhanbad Sadar thana OC Ashok Singh said they suspected the youth hanged himself following an altercation with his mother. "The altercation may have had something to do with a girl he cared for. But, we cannot draw conclusions unless we hear out his family members. The deceased has not left behind any suicide note," the officer added.