IIT (ISM) hosts training programme for budding entrepreneurs
Around 35 prospective businessmen get enriched by experiences of experts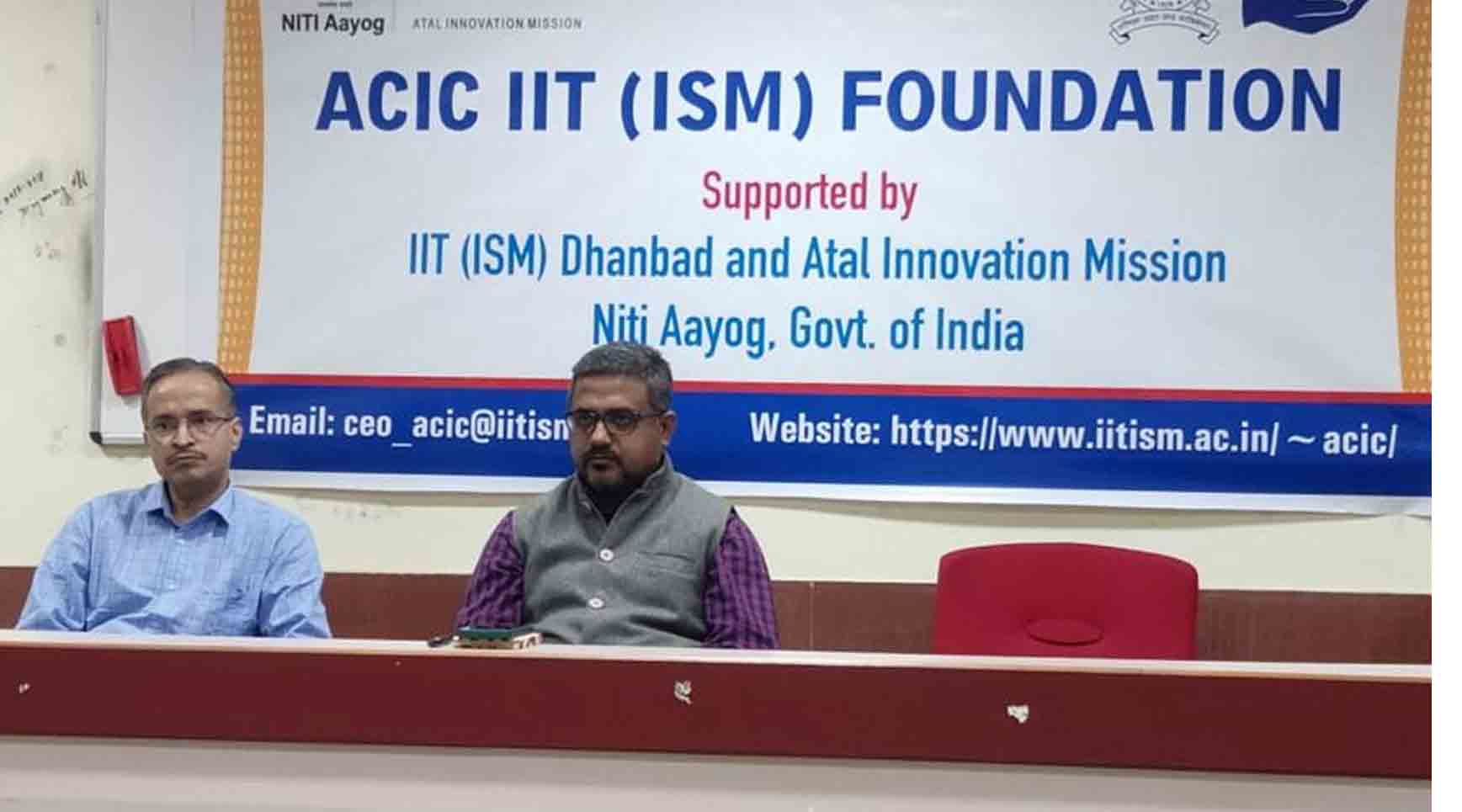 ---
Dhanbad
|
Published 24.11.21, 04:52 PM
|
---
Around 35 budding entrepreneurs and startup enthusiasts were imparted training on documentation, soft skill development, technology harnessing and marketing of products or services during the Capacity Building Programme held at newly established Atal Community Innovation Centre (ACIC) of IIT (ISM) Dhanbad today.
Sanjeet Kumar Behera, Director of Practical Action Foundation, an Institution for Global Charity emphasised on the characteristics, vision and obstacles that entrepreneurs face during the initial process and recounted his personal experiences while quitting his job and embarking on entrepreneurial venture.
Behera who is also the member of Corporate Social Responsibility (CSR) council of Government of Odisha apprised the gathering about the need for proper team building with people having diverse expertise in marketing, documentation and technological background in the growth of any entrepreneurial  venture.
Talking to The Telegraph Online, Amit Shukla Chief Executive Officer of ACIC of IIT (ISM) said that besides some entrepreneurs from  different parts of Bihar and Jharkhand majority of startup enthusiast students of IIT (ISM) were present during the programme, which was basically aimed at creating awareness about the basic skill and requirements for launching a startup or entrepreneurial venture and also about the do's and don'ts.
"One of the participating  entrepreneurs of Bihar engaged in Makhana cultivation also underlined the difficulties faced by them due to manual process of cultivation and packaging," said Shukla and the mechanised process of plucking and packaging of Makhana, an organic, nutritional,  non cereal product was also delved into.
Notably Central Institute of Post Harvesting Engineering Technology (CiPHET), a wing of Indian Council of Agricultural Research has developed Ready to Constitute Makhana Kheer Mix & Process for preparation of fat free flavoured Makhana.
"The Technology for processing of Makhana developed by CiPHET  can help avoid the painful process of plucking the hot Makhana," said Shukla. 
"We at ACIC are helping entrepreneurs in getting the right technology for executing their work at faster pace besides providing marketing and presentation skills," said Shukla.