ICSE schools hold debate competition online
Dayanand Public School hosts 26 students from 13 institutions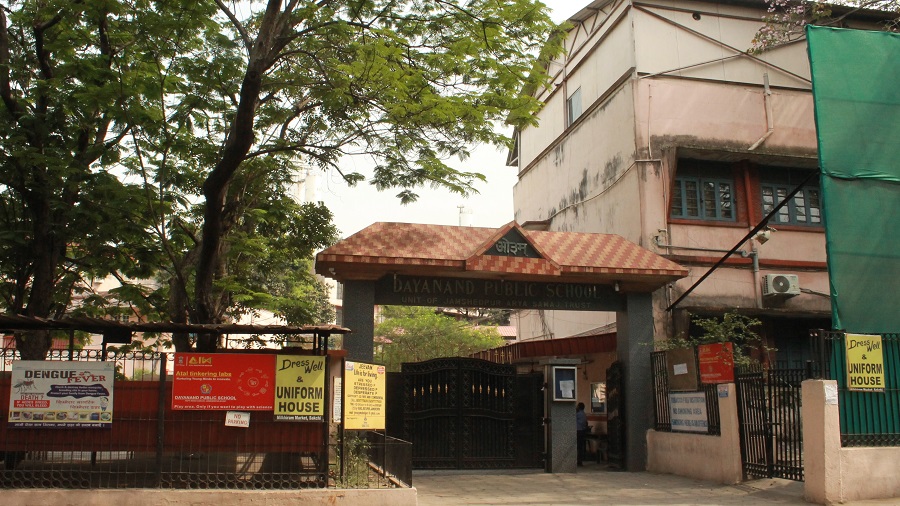 Dayanand Public School where the ASISC inter-school debate was held in Jamshedpur on Monday
Bhola Prasad
---
Jamshedpur
|
Published 28.09.20, 06:45 PM
|
---
Students of various schools took to debating on Monday, the first time the annual inter-school competition organised by the Association of Schools for the Indian School Certificate (ASISC) was held online.
Dayanand Public School hosted as many as 26 students from 13 CISCE schools who took part in the ASISC zonal level debate in the junior category.
The topic was, "Honesty is a waste of time in the modern world", and participants had to justify what they believed. Some argued that honesty was indeed a waste of time because playing smart was what was respected in the modern world.
Others still wanted to hold on to the traditional belief of character building which, they felt, mattered in the long run while dishonesty was short lived.
As schools were holding online classes because of the pandemic, no inter-school even was to be held. But ASISC decided to go ahead and organise the debating competition online.
"Usually, we organise these events physically where there is a lot of interaction among students and judges. But though organising the event online was easy, it lacked the feel," said principal of Dayanand Public School Swarna Mishra.

The judges were Khushwant Kaur, assistant professor of BEd at Jamshedpur Cooperative College and Dipika, head of mass communication and journalism at Netaji Subhash University.
Convenor of ASISC, Jamshedpur chapter, Amy Billimoria said more online events would be organised and hosted by various schools. "May be students benefited today as far as content is concerned. Also, since they weren't speaking on stage it was easier for schools to host it online," said Billimoria, who is also principal of Tarapore School, Agrico.
A similar debating competition for senior students, from classes XI and XII, will be held on Tuesday. Billimoria said that an ASISC inter-school quiz and declamation competition would also be held online.