Ho, ho, here's Santa
Fallen Leaves has decided to play Santa to 'make Christmas merry for even those children who don't even have socks to hang'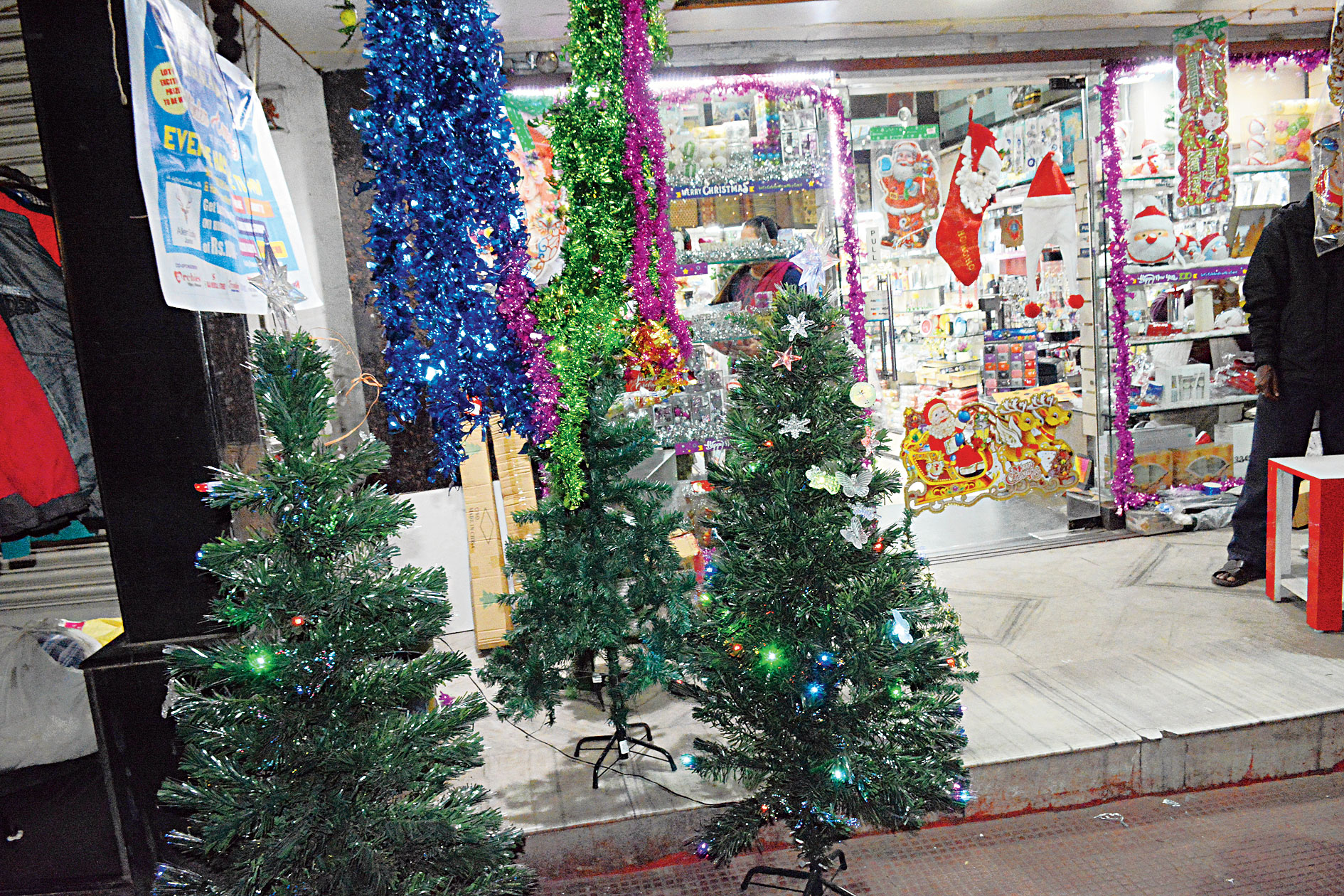 ---
|
Ranchi
|
Published 24.12.19, 06:43 PM
---
Santa Claus, once he is free from his nightly assignments, will reach Balashray, a home for destitute boys near the ITI bus stand on Itki Road in Ranchi, around noon on Christmas with a bag of gifts.
Fallen Leaves, an organisation of around 40 local youths that has done such activities in the past, has decided to play Santa to "make Christmas merry for even those children who don't even have socks to hang'.
"We contacted the authorities of the home to know the wishes of the boys living there so that we could try to fulfil those," said Fallen Leaves president Rajat Vimal who studies management at the XISS, Ranchi.
That's how they knew a boy called Anuj wanted a football and another one, Demta, a cricket bat. "Someone else whose name I don't remember wanted a badminton set," Rajat said, adding their wishes were like those of little boys everywhere, but only here, their lives were different.
"There are 26 boys at Balashray. One of them is deaf and mute. Five others are mentally ill. None of them attend school," he said. "So we sent an appeal for donations, Jingle bells jingle bells, jingle all the way, It is the time to be kind, sharing happiness on the way, on social media platforms. We asked donate via Paytm so that we could send Santa with gifts for the boys," Rajat said, adding they could raise Rs 7,000.
Members of Fallen Leaves will go to Balashray on Wednesday, Rajat said. "Some of our members are chipping in with extras for the boys, like Chandan is baking cupcakes, Shubhangi is making chocolates, Roshni is decorating a Christmas tree and Rashika making greeting cards," he said.
And who will play Santa with that red coat with a white fur collar and cuffs? "I think I'm the most suitable person to be that portly jolly man with the white beard," Rajat grinned.
Falling Leaves earlier this year had organised an innovative event for slum children. Here, they collected old clothes and set up an artificial shopping mall for slum kids and given them dummy credit cards so that the children could experience the thrill of "buying" clothes off the racks.